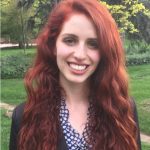 —

Brooke Ward

—

Brooke Ward is a former intern at the Post-Conflict Research Center in Sarajevo. She is a Masters Candidate in International Human Rights at the Josef Korbel School of International Studies at the University of Denver. She earned her B.S. in Psychology from Grand Valley State University where she worked as a research assistant for several professors. Her research projects included cultural differences in child development, studies of terror management theory, and critiques of the human trafficking field.
"Each night, every night someone dies. Sometimes one, three, five, ten, twelve... the most I think in one night was 24."
The ICTY is getting ready to close its doors permanently in 2017. During their 24 arduous years, the ICTY prosecuted over 160 of those responsible for serious violations of international humanitarian law during the Yugoslav wars of the 1990s.