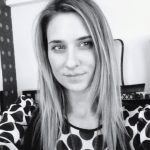 —

Leslie Woodward

—

Leslie Woodward is Balkan Diskurs' Business Development Manager. Leslie holds a BSc in Biology from Baylor University and an MA in International Studies from the University of Denver's Josef Korbel School of International Studies. She obtained advanced certification in designing peacebuilding programs from the Peace Action Training and Research Institute of Romania (PATRIR) and has worked in Kenya, Bangladesh, and Bosnia and Herzegovina on various peacebuilding and development projects.
When people hear about Boko Haram, what usually comes to mind? Many would recall the 276 Chibok schoolgirls who were kidnapped by the terrorist organization followed by the international campaign to 'bring back our girls'. Yet what are the motivations behind such a reprehensible act, who is behind Boko Haram, and what are the origins of this Islamic extremist group?
Leslie Woodward, Co-founder and Project Director of the Sarajevo-based Post-Conflict Research Center, explains the organization's planned activities for the 20th anniversary of the genocide in Srebrenica.
In an era of fleeting public attention, where audiences are increasingly impervious to the images of human suffering that permeate their television screens, Rémy doesn't report with the goal of shaping policy or generating a particular response from Western governments. Rather, he sees himself as a messenger for those people who are living through war.