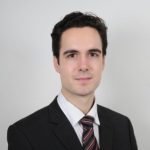 —

Mads Jacobsen

—

Mads Jacobsen is a former intern at Post-Conflict Research Centre in Sarajevo. Mads is from Denmark and is currently pursuing his Master's degree in 'Development and International Relations' at Aalborg University.
In this week's long read, Mads Jacobsen explores the Jewish experience in Bosnia-Herzegovina through the eyes of Sarajevo-born Rabbi Eliezer Papo.
Twenty years after the Dayton Peace Agreement (DPA) was signed, Bosnia-Herzegovina faces challenges such as corruption, high youth unemployment, poor social and economic conditions and a lack of political will to implement reforms. Mads H. Jacobsen and Andreas W. Rasmussen report.