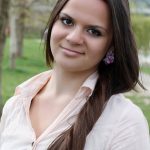 —

Natasa Kondic

—

Nataša Kondić is a Balkan Diskurs trained correspondent from Banja Luka. She is a student of journalism and communications at the Faculty of Political Sciences in Banja Luka. Nataša's interests include investigative journalism, creative writing and photography."
Almost four years have passed since the devastating floods hit Bosnia and Herzegovina and the region. Despite the passage of time, the images of May 2014 will remain forever etched in many people's minds.
Although it is known as "The Green City", Banja Luka shows that human negligence is overriding the willingness and efforts of the citizens and institutions in charge of maintaining the city. In certain places, one can see examples that are contradictory to the city's other nickname "The Beauty on the Vrbas River".
Graffiti is a type of written or painted message, usually in response to the state of society. It encourages people to further their creativity and originality through creating pieces that few can ignore, regardless of whether the graffiti is positive or negative in nature.