What is Balkan Diskurs?
Balkan Diskurs is an independent multimedia platform that provides young citizen journalists, activists and academics in the Western Balkans with a space- free from censorship- to publish their opinions, analyses and impressions of relevant issues in the region.
In a media environment dominated by divisive political factions and biased media, we offer young citizens from across the region a chance to engage on issues of common concern on a platform committed to transparency and accuracy. Our site connects themes across borders, providing balanced, independent insights on the issues that matter.
We advocate
Free and independent media is essential to protect democracy and human rights in the Western Balkans. By promoting fresh and independent content that connects people and bridges divides, Balkan Diskurs facilitates a flow of perspectives and information across the region. We are deeply dedicated to the ongoing effort to challenge stereotypes and provide alternate viewpoints on society, history, culture, inequality, human rights, justice, and politics. We are committed to making our region more comprehensible and transparent for both local and international audiences.
We promote positive values.
Responsible and ethical journalism provides a firm foundation for combating hate speech, misinformation, and discrimination. Our reporting is built upon a set of values that promote inclusion, respect for others, positive social structures and harmonious inter-ethnic relations.
We educate.
Young citizen journalists in the region are rarely trained in journalistic best practices, thus reducing the standard, credibility, and respectability of their voices. Balkan Diskurs provides the resources, training, and space young people need to be heard, laying the foundations necessary for them to become the media producers of the future. We actively cultivate the next generation of journalists that break stereotypes, work to international standards, and meet the demand for unbiased, relevant topics in the Western Balkan region.
Further, our mission is to educate all citizens on the importance of media literacy, giving them the tools to distinguish misinformation from truth and recognize content that is fair, transparent, and accurate.
Find out ways that you can Get Involved with Balkan Diskurs.
We support others.
Balkan Diskurs team members serve as consultants to individuals and organizations in the fields of media, human rights, peace building, and transitional justice. Our highly experienced, politically independent team has over 15 years of experience in investigative journalism, advocacy, academia, peace building, multimedia production, and the non-governmental and international organization sector. We use a multifaceted approach and utilize a multidisciplinary network of contacts to provide a variety of services that include fixing, translating, research, production, and evaluation. If you have a project that relates to any of the listed themes, we welcome your inquiries. Together, we can create a clearer, more honest picture of the Western Balkans and its people.
To inquire about our consultancy services, please email [email protected]
Balkan Diskurs is a project of the Post-Conflict Research Center in Sarajevo, Bosnia-Herzegovina, and is supported through a combination of grants, donations, and in-kind services.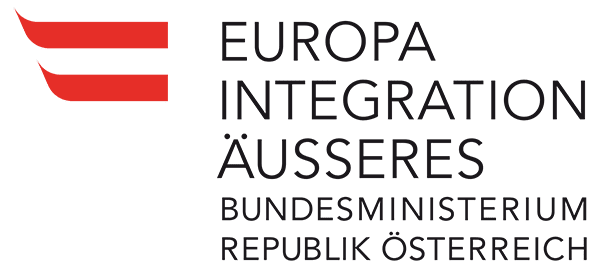 ---

---
Winner of the Intercultural Achievement Recognition Award by the Austrian Federal Ministry for Europe, Integration and Foreign Affairs
---