Training
Balkan Diskurs provides journalistic training for young writers, researchers, and multimedia producers. Our Youth Correspondents Training Program is open to young people throughout the Western Balkan Region. Seminars are currently conducted on an annual basis.
Our training provides foundational instruction and technical training on topics that include investigative and citizen journalism techniques, documentary photography, and filmmaking. Each interactive workshop is led by experts in the areas of report writing, interviewing, social media, multimedia production, fact checking, and journalistic ethics.
Graduates of this program have the opportunity to participate in a one-year Youth Correspondent position with Balkan Diskurs, during which time they are provided with further professional support.
Past workshops include:
Media Literacy & Resisting Manipulation
Dates: 25-29 October 2014
Topics covered: Investigative and citizen journalism techniques, photography, filmmaking, fair and balanced reporting, fact-checking, and interviewing.
Participants included:
Lejla Bečar, Visoko
Mladen Lakić, Istočno Sarajevo
Azra Bešlagić, Tešanj
Emir Redžić, Vitez
Erna Duratović, Prijedor
Ognjen Todorović, Laktaši
Mirza Halilčević, Živinice
Nataša Tripunović, Bijeljina
Elma Karahodžić, Tešanj
Sara Velaga, Jajce
Suad Baručija, Zenica
Amila Avdukić, Sarajevo
Lejla Krkić, Sarajevo
Muris Dobrnjić, Banovići
Tihomir Marelja, Mostar
Zoran Mateljak, Mostar
Combatting Hate Speech and Discrimination Online through Citizen Media
Dates: 12-15 October 2015
Topics covered: Identifying, reporting, and counteracting instances of hate speech and discrimination online, principles of citizen multimedia journalism, and documentary film and photography techniques.
Participants included:
Andrea Aleksić, Laktaši
Edina Šahmanović, Kalesija
Veroljub Prodanović, Nevesinje
Ajdin Salihović, Tuzla
Abdulah Kozlić, Zenica
Neven Hercegovac, Brčko
Natasa Kondić, Banjaluka
Zlatan Likić, Vareš
Danka Cvijić, Banjaluka
Edelhida Dervisević, Bihać
Nenad Jeličić, Prnjavor
Jasmila Talić, Sarajevo
Citizen Journalism and Documentary Photography
Dates: 30 May-2 June 2017
Topics covered: Basic techniques of investigative journalism, news writing for online publications, writing research reports, interviewing, documentary photography techniques, editing and post-production, and visual story-telling.
Participants included:
Ammar Liđan, Bihać
Kristina Gadže, Mostar
Medina Rizvanović-Razić, Sarajevo
Milan Ilić, Pale
Nejra Džabija, Sarajevo
Nikolina Baričanin, Trebinje
Slobodan Blagovčanin, Tuzla
Anja Zulić, Banjaluka
Azra Memišević, Brčko
Eldin Mujkanović, Srebrenik
Tarik Čalkić, Gornji Vakuf
Monija Markić, Mostar
Alma Mujanović, Sarajevo
Armin Durgut, Zenica
Harun Bećirević, Sarajevo
Marko Milikota, Mostar
Tamara Zrnović, Bijeljina
Balkan Diskurs gives my voice an opportunity to be heard, and allows me to tell the stories that others remain quiet about; to present my town in a different, more real light. For me, that opportunity is priceless.
For more information, or to get involved in trainings, please email [email protected]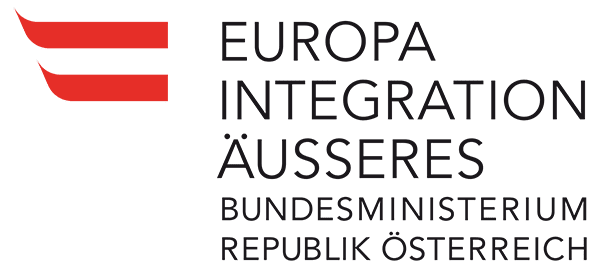 ---

---
Winner of the Intercultural Achievement Recognition Award by the Austrian Federal Ministry for Europe, Integration and Foreign Affairs
---