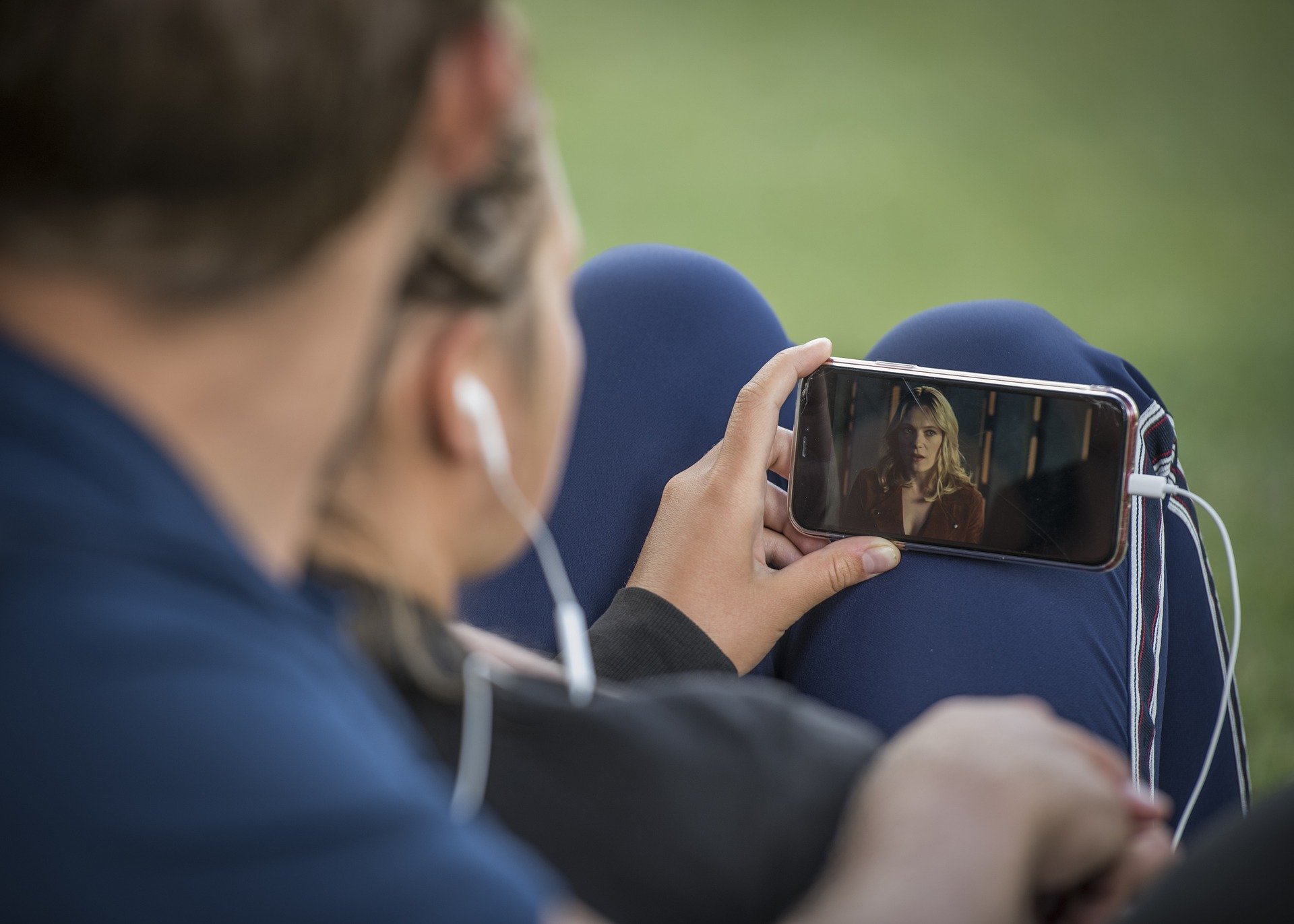 YouTube is a product of our capitalist society, but children and young people follow YouTubers feeling they are authentic and independent in their opinions.
Some of the behaviors and opinions they are exposed to can in fact be dangerous to them, and there is agreement among all interested parties, from parents to sociologists to the YouTubers themselves, that educating parents, children and young people on the issue is of vital importance.
Shortly after the YouTube video service was founded in 2005, people started creating their own channels. Although YouTube was primarily created to promote talent, its power was soon capitalized on by companies that began paying popular content creators to advertise their products in their videos. One of the earliest examples of such collaborations dates back to 2011, when Evan, then a five-year-old from the United States, posted a video on his YouTube channel playing with Lego cubes. Encouraged by the reactions of his peers, he continued filming and publishing, and this was noticed by the toy manufacturers who offered him sponsorship. Today, Evan is one of the most famous YouTubers, earning one million dollars per year.
Similarly, in the countries of the Western Balkans YouTubers can earn large sums of money advertizing products. They are gaining more and more popularity, and their sizeable influence on the behavior, opinions and attitudes of their audiences is hard to miss. And while some YouTube content is useful, or promotes healthy values and habits, there are also those who behave controversially or encourage questionable attitudes and ideas with little regard for their impact. Unfortunately, many of them do not think about the impact they have on young people, but only about amassing followers and therefore money.
Parents Feel the Consequences
Aleksandra Latinović Štula, a mother of two from Banja Luka, noticed the bad influence of YouTube on her children. She says she has found that her children pronounce many words incorrectly, in their own native language.
"Knowing that they are not taught such pronunciation at school, and that we do not use those expletives and swear words at home, the suspicion fell on the YouTubers they occasionally watch. So, I started paying more attention to the pronunciation of the YouTubers they follow. My doubts were confirmed. Then I shared my observation on my Facebook profile to ask other parents how they deal with it and what they recommend," she says.
Svjetlana Ostojić from Vukovar had a similar experience, but she adds that her son also recorded videos for YouTube when he was still a child. They thought that they should not ban him from doing so, but instead explained to him that there was a chance he would not succeed. They told him to try it out and see if it was for him. Svjetlana herself follows some YouTubers who are mainly engaged in making handicrafts, but she believes that YouTubers followed by young people usually have no idea what they are doing and what impression they leave.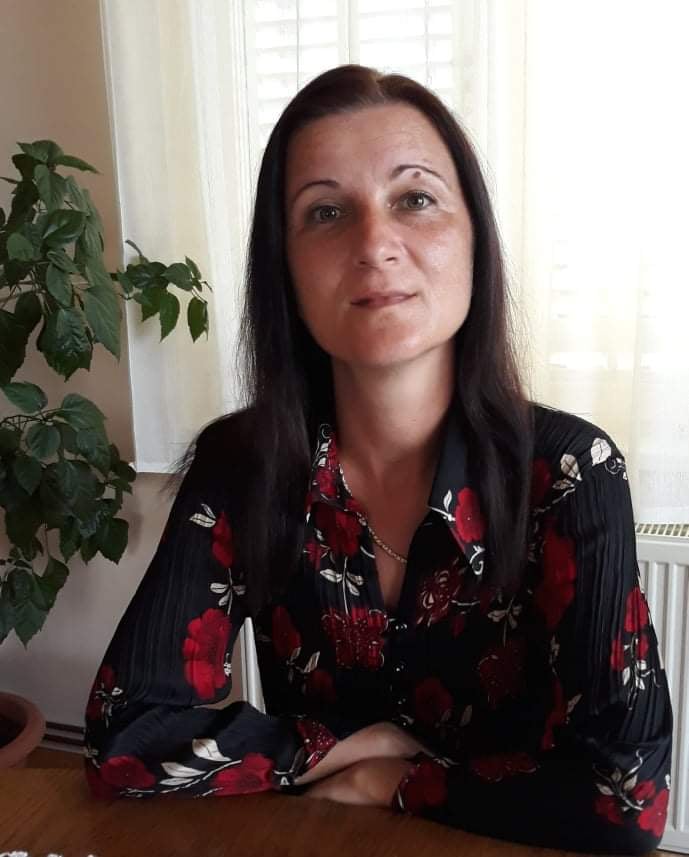 "As a parent, I think that they are extremely irresponsible and not aware of the impact they have on children. What they convey is that every young person can create a comfortable life for themselves by working on YouTube. I think that such behavior – sharing such lies with kids who are developing and building their identities – is not socially responsible," she adds.
Dragana Mozek from Belgrade points out that among elementary school students who follow content on YouTube there is a noticeable change in their ability to communicate.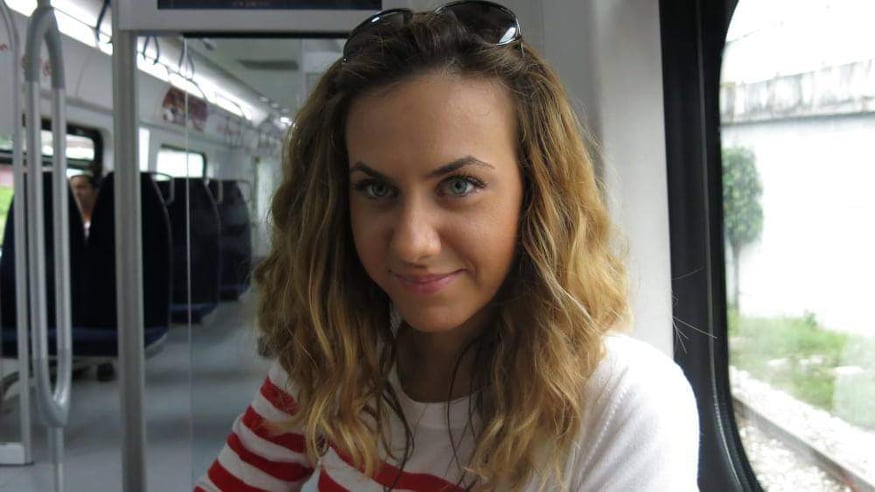 "I would call their communication, to put it mildly, primitive. Of course, I do not dispute that there are YouTubers that offer quality content, whether it is about movies, games, 'Do it yourself' tutorials and the like, but they are not the ones who get media coverage or gain popularity globally among the general public," she emphasizes.
But What Do YouTubers Say?
Adnan Husović's from Montenegro creates YouTube content focused on video games. He owns the Adnanbro YouTube channel and says he is aware of the impact it has on young people. As with any social network, YouTube offers a variety of content, but he believes that it is parents' responsibility to guide their children on the right path.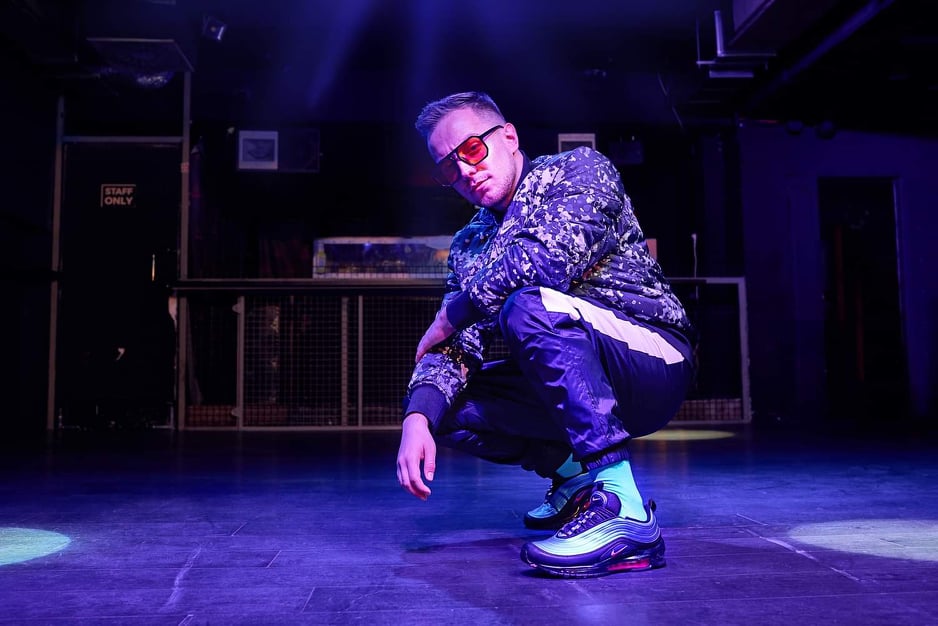 "I do try to make my content suitable for younger audiences, but in a way that older people can enjoy it as well. It's going just great so far. I get positive feedback in my comment section and on the street when meeting people who follow my channel. My content is fun, but I definitely do something smart here and there, give a lesson or help people learn something in the game or program," he says. Adnan adds that he only promotes products that he has tested himself and that he knows will please his audience.
Croatian YouTuber Luka Hrvatić talks about photography and filming in his videos, and points out that his goal is to give value to the viewer with each video. He believes his content is a hub for those who are genuinely interested in the subject.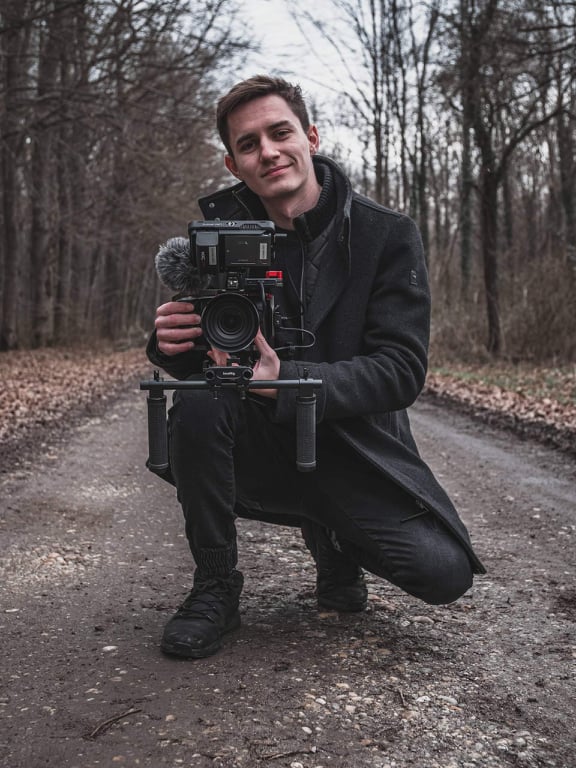 "I have fantastic communication with my viewers and followers – first on YouTube and the comment section, then on Instagram, and in a private group with the closest and most loyal followers. I listen to their ideas and I respect their opinions and I tell them in advance what I am recording and when," says Hrvatić.
A Reflection of the Values of Modern Society
Aleksandra Štrbac, from the Zdravo Da Ste association in Banja Luka, which deals with the protection of children's rights, confirms that children have gained new role models with the appearance of YouTube. She points out that new technologies have made the content of YouTube more accessible, so it is much easier to occupy the attention of children and form elements of their behavior.
"There are all sorts of YouTubers. Unfortunately, those who promote antisocial or violent behavior, or problematic values, are more popular. Children and young people who have not formed a rational defence against such content are strongly influenced, because they believe that by adopting similar values and behaviors, they themselves will become popular in their peer groups, in real life or online," she says.
Štrbac also points out the problem that children and young people who follow such content simply end up spending a lot of time in front of the screen.
"If they don't have self-control or parental control, it can disrupt their attention span, create mental fatigue, and disrupt sleep schedules and general healthy habits. It can become an addiction. But it is precisely these effects that are used to serve advertisements and content from which YouTubers make money. The basis of their content is attracting as much attention as possible and keeping users and followers on their profiles for as long as possible," claims Aleksandra.
She adds that children and young people who are uneducated about this phenomenon can hardly defend themselves. The consequences are not harmful if they watch useful content, but care should still be taken to ensure that children access the content in a healthy way.
"The role of parents is very important, especially because school programs do not pay enough attention to educating children to cope with and overcome the risks of the Internet. Yet it is not enough to fully protect children. A significant number of today's parents are lagging behind in computer literacy, and they themselves are not aware of the risks, mechanisms and principles on which the work of YouTubers is based," says Aleksandra.
Mistrust of the System
Sociologist Dalibor Petrović from Belgrade says the rapid development of technology, the state of general distrust among young people, and the use of YouTube channels as means of information explain the popularity of YouTubers and influencers.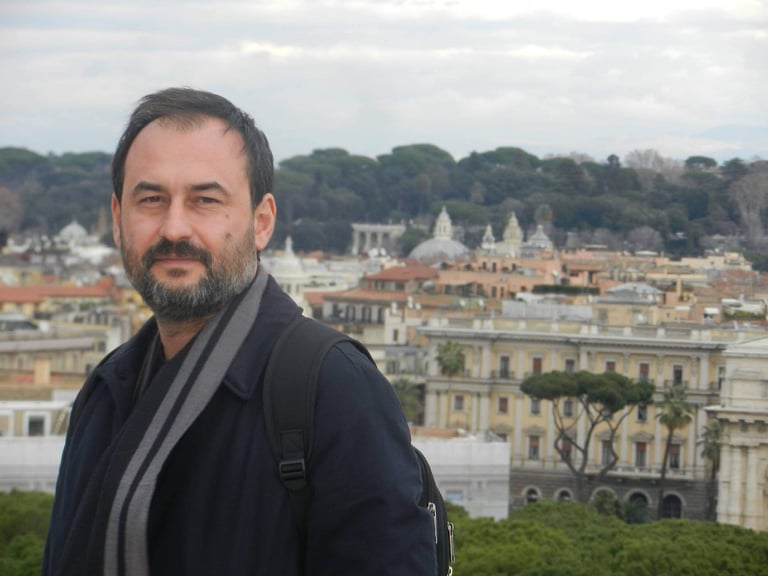 "Young people have the impression that no one is telling them the truth except some rare individuals who are not controlled by anyone. That is why they turn to YouTube as the ones telling them the truth. Young people and teenagers who are looking for authentic voices are especially susceptible to this. They are looking for more raw, unfiltered information and images, they are looking for something authentic. That is why they are ready to uncritically accept these influencers," says Petrović.
The whole industry of influencers developed on the foundations of capitalism and values of quick success, money and power, contrary to the belief that success requires effort and work. However, Petrović believes that society exaggerates the influence of YouTube. 
"There is a lot of unnecessary panic and fear, but not too much research on the topic of influencers having a negative impact on young people. They are certainly influential because they encourage consumerism and put material values in the foreground. They only emphasize what are already elements of the society we live in, and those are consumerism, consumption, speed, and values that are not based on work and sacrifice," explains Petrović.
Many believe that YouTubers are fooling children and young people. However, Petrović insists that they simply see their followers as numbers so that children and young people become part of a uniform crowd. 
"Every kind of universalization leads to average content – a lowest common denominator effect. If you have content that is receptive to millions of people at the same time then that content cannot be too sophisticated because the masses could not experience it in the same way. We can certainly say that these most popular YouTubers do not encourage originality or creativity. I would not say that they are brainwashing, but neither would I say that they provide food for thought," says Petrović. He adds that just because young people watch such content does not mean that they automatically adopt it.
The positive change that YouTubers have brought about is that people today have the opportunity to communicate with each other, share their experiences, and learn from each other like never before. However, those positive things can turn into negative ones if we have an inexperienced and young audience that does not have built-in defence mechanisms. 
"All those who have great power can use their power and influence to dictate trends and encourage materialism, egoism, a kind of uniform thinking that does not encourage creativity and originality but actually pushes young people towards some kind of crowd psychology," claims Petrović.
We Need a Critical Attitude
Dragana Mozek points out that she would not ban it, regardless of the fact that she does not like this kind of content. 
"I believe that the role of parents is not to protect a child from the world, but to teach a child to be critical of it. If we position ourselves in such a way that we explicitly ban certain content, we actually lose the chance to discuss with our child the values and pattern of behavior to which they will certainly be exposed among their peers. It is a dangerous thing. So, parents should take an interest in the content that is interesting to their child and critically approach it through friendly debate," she says.
Education about YouTube in the family, school, children's centers, youth centers and youth associations is very important. The media can also be a good channel for education, but the way of communicating and conveying messages needs to be adapted to the needs and habits of young people and children.
"Also, the overall atmosphere in the family and the family values that are nurtured can be an adequate counterbalance to some negative values promoted by YouTubers, so their final impact on children does not have to be serious, even when they follow this content. Content that is risky and has a negative effect will be most dangerous to vulnerable children with a lack of self-esteem who, by appropriating those influences, want to please their peers and take a different position in the peer hierarchy," concludes Aleksandra Štrbac.