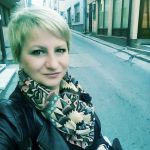 —

Đuldina Kurtović

—

Đuldina Kurtović was awarded an honorable mention in the Post-Conflict Research Center's "Srđan Aleksić Youth Competition", which challenges young people in Bosnia to discover, collect, and share stories of peace building, moral courage, and interethnic cooperation from their local communities, and is kindly funded by the National Endowment for Democracy.
A cold March morning in 1993 left a permanent mark on the lives of children from the village of Srmać in Kladanj as well as the United Nations (UN) soldiers, who would reunite 30 years later. Their reunion brought back memories of the smiles on the children's faces because of the sweets and toys they received from the UN soldiers. At the same time, it confirmed that distance and time cannot sever friendships as long as they are built on love and respect.
That is how on one March morning in 1993, fates intertwined to fuse the threads of a friendship that would defy all differences and borders. It was on that morning that I met a man who became my inspiration and my role model in life.