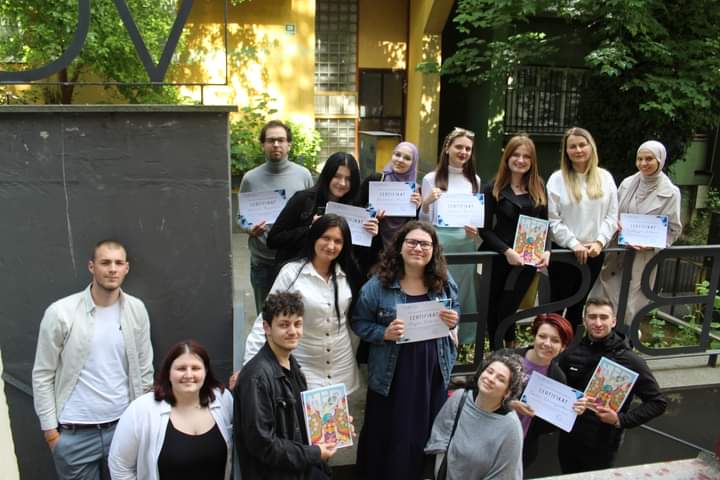 More than 30 young people from different parts of Bosnia and Herzegovina (BiH) and the world attended a training program on documentary photography and citizen journalism, as well as the Subjective Atlas workshop. They are now correspondents for Balkan Diskurs, a multimedia platform established by the Post-Conflict Research Center (PCRC).
In this capacity, they will also be part of the team creating the first "Subjective Atlas of BiH," a cartographic publication that presents diverse perspectives from individual cities, the country, and the region.
PCRC organized the ninth training program for Balkan Diskurs youth correspondents in partnership with the Belgian non-governmental organization Subjective Editions, with the support by the Newcastle University. The Subjective Atlas workshop combined participatory action research with art-based methods in geo-humanistic sciences, with the aim of facilitating efforts to achieve, analyze, and assess coexistence and reconciliation initiatives in society.
"If it's up to the younger generation that participated in these workshops, the future is very bright. There's so much openness to a society that goes beyond borders, and to an existence that goes beyond ethnic, religious, and geographic identities," said Annelys de Vet, founder and chief editor of Subjective Editions.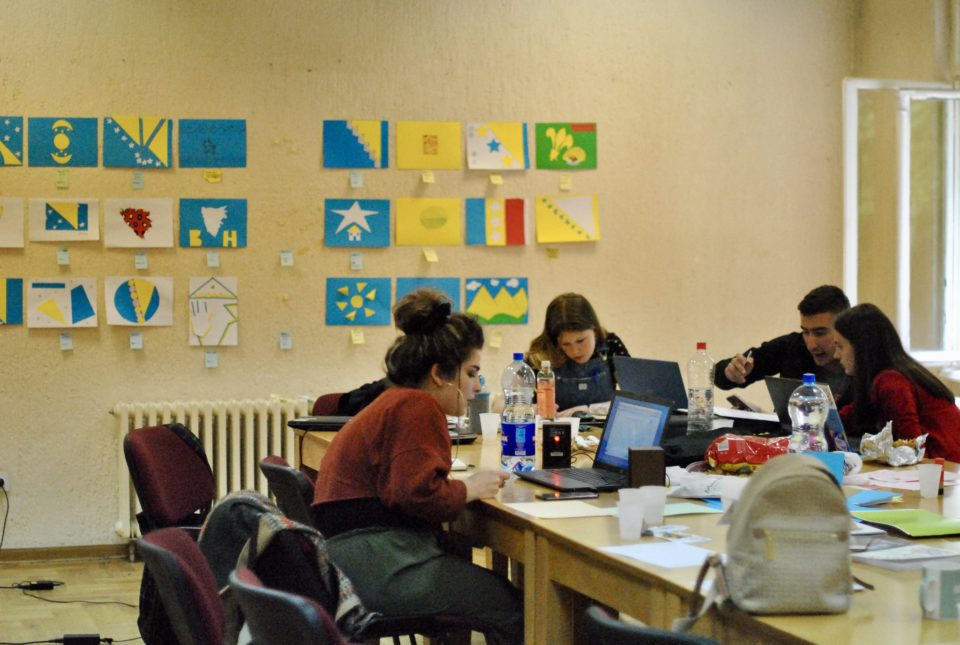 The participants of the Subjective Atlas workshop engaged with social and urban phenomena, drew maps, and designed alternative flags. 
Đuldina Kurtović commented, "A subjective atlas is an excellent opportunity to creatively present a place, a country. Through an individual and subjective approach, the atlas comes to life through personal experiences." She emphasized that the Subjective Atlas serves as an ideal platform to identify problems, critically reflect on the everyday life of a region, and explore potential avenues for change.
Velma Šarić, the president and founder of the Post-Conflict Research Center, stated that the collaboration between PCRC, Subjective Editions and Newcastle University is an exceptional opportunity for young people and citizens to participate, from their own perspectives, in mapping cities and places in BiH. She explained that subjective atlases have already been created for Brussels, Amsterdam, Mexico, Luxembourg, and other cities, and now this partnership will provide the same opportunity for cities and localities in BiH.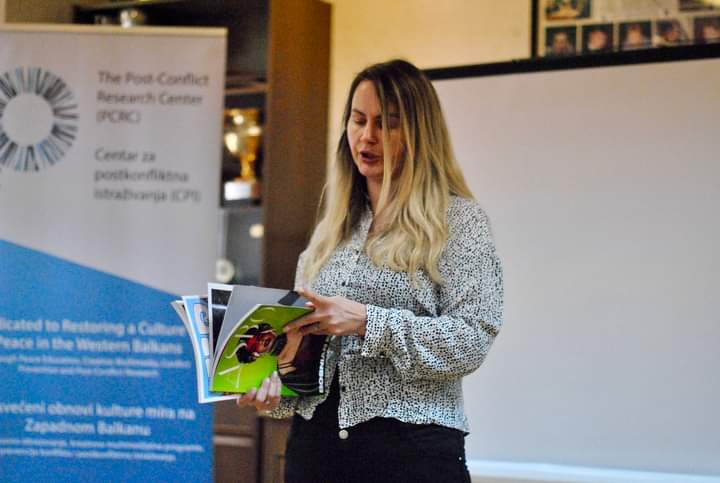 The Subjective Atlas of BiH will be published next year and will be presented both within BiH and internationally. It will be available in local languages and English.
Regarding the Balkan Diskurs training, Šarić noted that at the ninth training for youth correspondents, which was held this year, participants learned about documentary photography and citizen journalism. With the completion of the training, they become part of the Balkan Diskurs network and are able to write about various topics. This includes contributions to the "Ordinary Heroes" project, which is a platform through which they can share positive stories of moral courage, rescue, and assistance that transcend ethnic lines.
"A total of 180 young people have participated in the Balkan Diskurs correspondent training over the past nine years," said Šarić. She added that the documentary photography training was conducted by Paul Lowe, a renowned British photographer, war reporter, and member of the PCRC Advisory Board. Meanwhile, the journalism workshop was led by journalists and editors from Balkan Diskurs.
Lowe shared his photographic experience with the participants of the Balkan Diskurs workshop and encouraged them to explore their own photographic potential with mobile phones. "They were very enthusiastic and responded in creative and intelligent ways to the task," said Lowe, expressing his delight in working with a new group of Balkan Diskurs correspondents.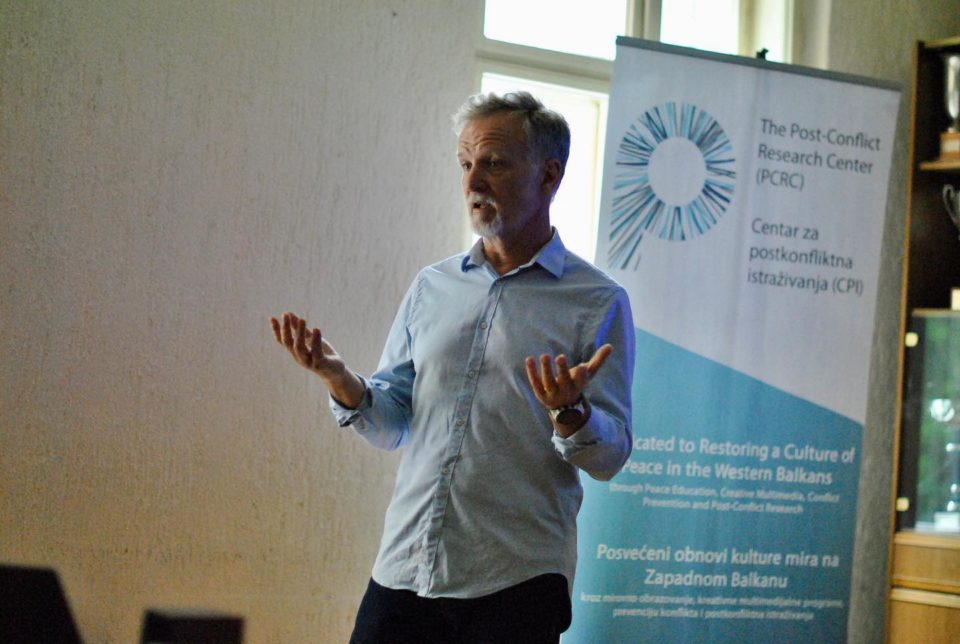 Muris Terzić, a participant from Bosanski Petrovac, said that the lecturers were extremely knowledgeable, engaging, and inspiring. "Their passion for the subject matter was contagious, further fueling my desire for exploration and learning," added Terzić. He expressed that the thorough presentations and analytical perspectives gave him knowledge about various topics and inspired him to actively participate in shaping the future.
Amina Bašić from Novi Travnik described the Balkan Diskurs training as a wonderful chance to share ideas and exchange experiences. She highlighted that the interaction with other participants was especially impactful. 
"I feel inspired and motivated to use these tools to tell stories, drive change, and contribute to society in a positive way," said Bašić.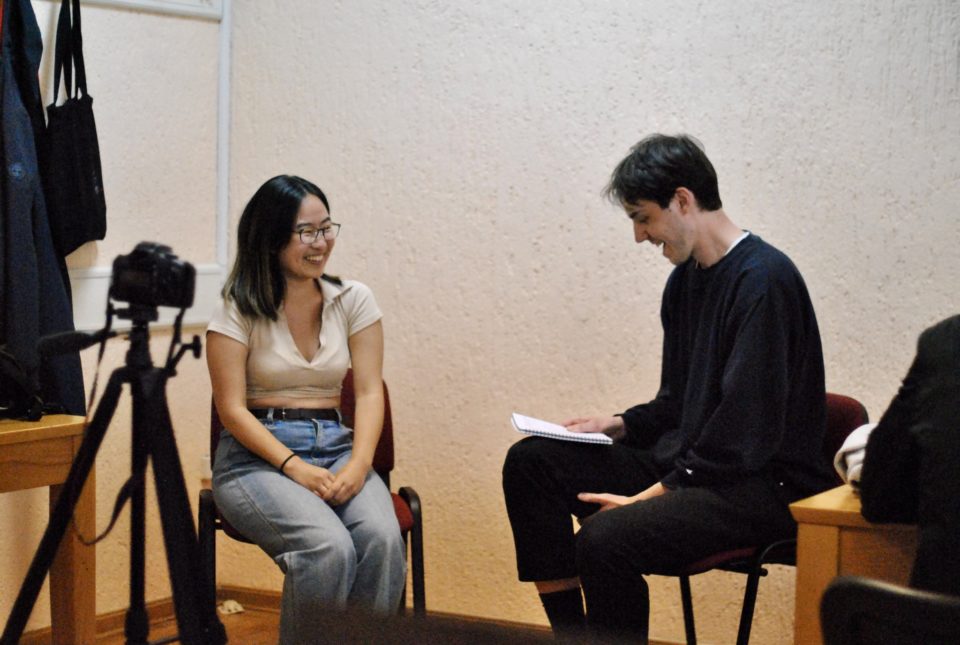 For Aleksandar Holliday, a PCRC intern from United Kingdom, the most interesting aspect was Subjective atlas workshops. 
"I found the training to be very interesting and insightful. Specifically for the journalism it was great to get advice and support from true professionals and I learned a lot from them. I particularly enjoyed the subjective atlas portion of the event as it made me personally re-examine the way in which I think about Bosnia," Aleksandar noted.
This year's Balkan Diskurs training and Subjective Atlas workshops were held from May 24th to 30th in Sarajevo.