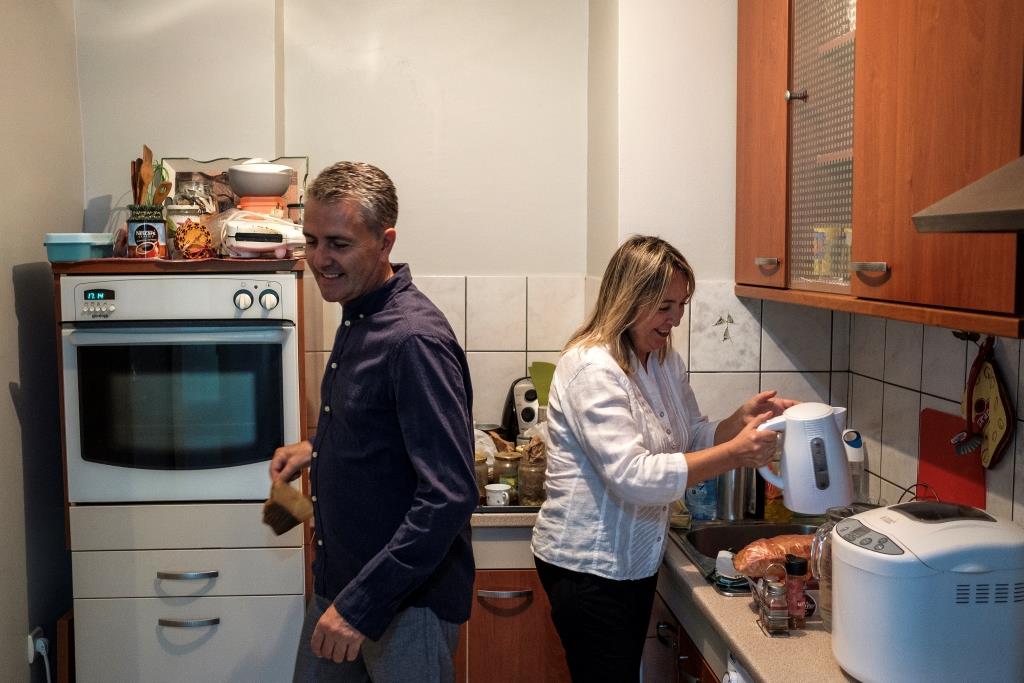 Although they have encountered many difficulties throughout their life together, Danijela and Miralem have been living in a happy marriage for 27 years. They proudly point out that love is always the right value to fight for, because when there is love, there is respect among partners.
They Met At A Disco
They started dating during high school. They met at a disco, which was very popular at the time. Danijela says that Miralem was one of the most handsome young men, and she points out with a smile that she has always been attracted to those who played hard to get.
"I was attracted to her physique. She was blonde with curls," says Miralem, looking at Danijela.
They married in 1993 during the war in Bosnia and Herzegovina. Since Miralem was born in Gacko, he barely managed to get his birth certificate. Danijela, who was born in Sarajevo, in the Centar Municipality, had the same problem. They recall that the municipal representative, who was from SDA (the Party of Democratic Action), did not want to come to sign off on the wedding. Danijela says that a wonderful woman named Mukadesa dared to make their marriage official with her signature.
"During our wedding, due to the shelling, we could not enter the building through the door, so we used small windows to enter. There were small ladders through which you could sneak out the window. My neighbor then cut a metal part on the balcony, so that I could enter in a dress and so that the guests could enter normally," says Danijela.
Danijela explains that she is also the child of a "mixed" marriage. Her late father was a Serb and her mother a Croat. Miralem spent most of his life in Sarajevo. He says he comes from a traditional Muslim family, in which all people have always been respected regardless of religion and nation. They point out that their families have never opposed their marriage.
Danijela remembers that as a child, a friend asked her what her nationality was, and she did not know what to answer. She asked her father what to say, and he then told her that they do not share that or declare themselves anything. And that is how it is today. "I am a human, that's who I am," she says.
They do not celebrate any religious holidays. Danijela says that it bothers her when people congratulate each other on the holidays without putting real emotions into it.
"How can we talk about love when people send the same message to everyone on their phone in a stenciled way. It's nonsense. It's done in a robotic way, just to be done," adds Miralem.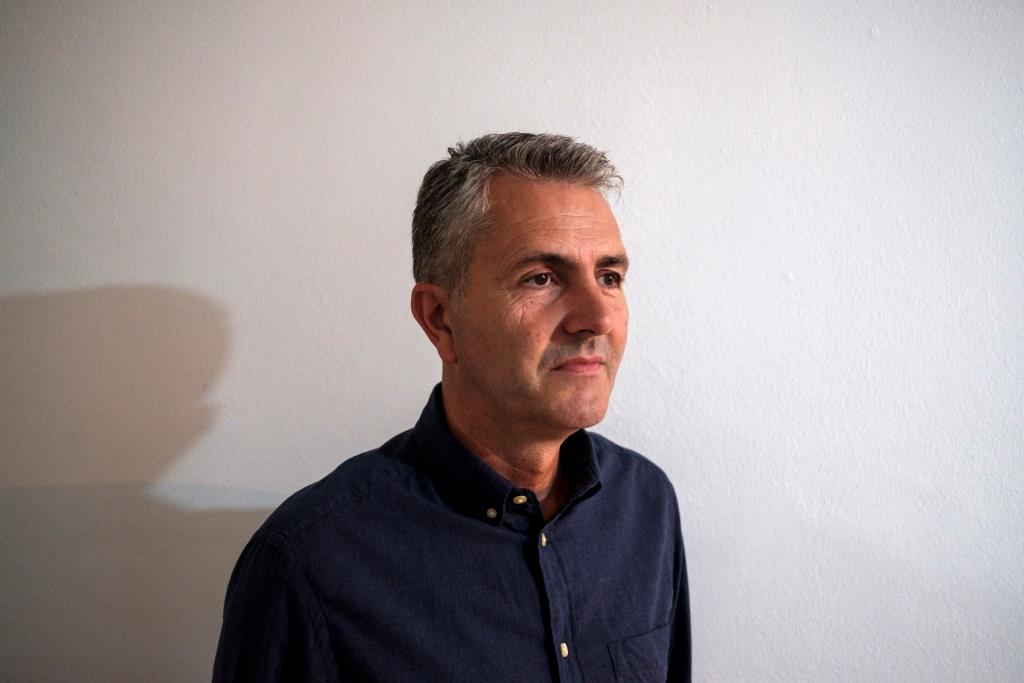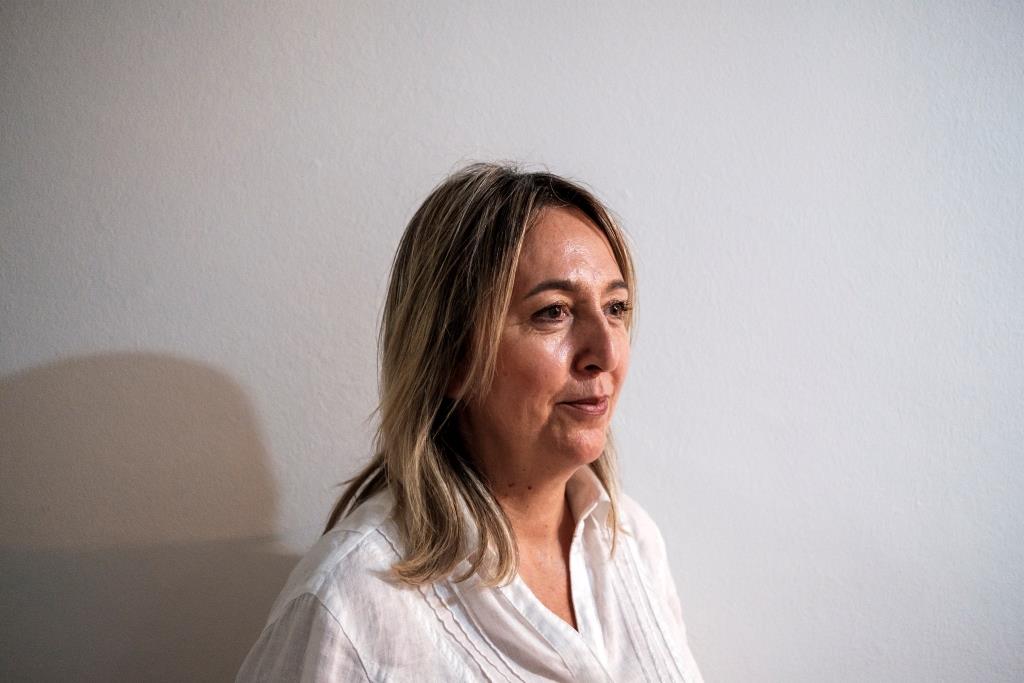 Negative Experiences Have Strengthened Their Love
Their marriage was full of various trials and tribulations. Danijela remembers how a neighbor once told them that their marriage had no future. Miralem adds that a neighbor once commented, "Look at you two, making a small Yugoslavia."
During the war in Bosnia and Herzegovina, Danijela says that they were sometimes isolated because they were in a mixed marriage. She remembers that on one occasion a representative of 'Merhamet', a humanitarian organization, came by and said 'good day' to her, but used the more traditional 'merhaba' to greet Miralem. She says that they could only get humanitarian aid in the name of her husband, not in her name.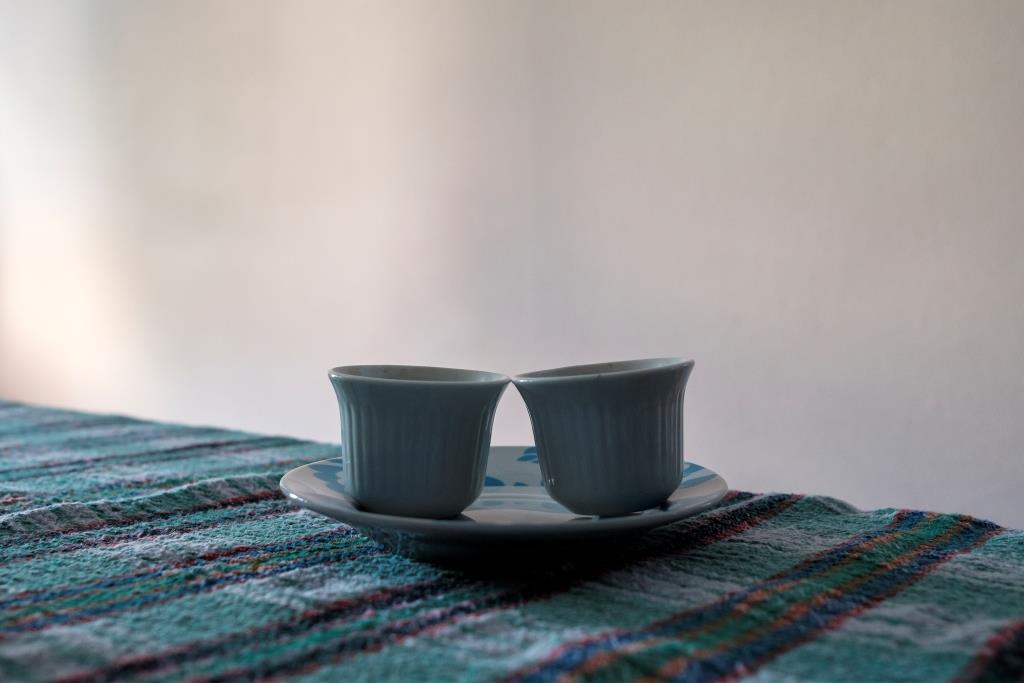 Their daughter Adela was born after the war. She is now 22 years old. After graduating from college in Dubrovnik, she stayed to live in Croatia. Their son Armin was born during the war. He studied Russian and currently lives with them in Sarajevo. They never told their children with whom to hang out, nor did they ever discuss ethnic divisions. Danijela says that there were situations when their son was called derogatory names, and unfortunately it happened that certain groups of children physically attacked him.
"Our children did not attend religious classes, and only Islamic education was offered. It happened that these lectures were in the middle of other classes, so the children were segregated and divided from others. There were even Muslim families who did not send their children to such classes," says Daniela.
They proudly point out that their children are taught basic human values, and that the most important thing to them is to remain a good person.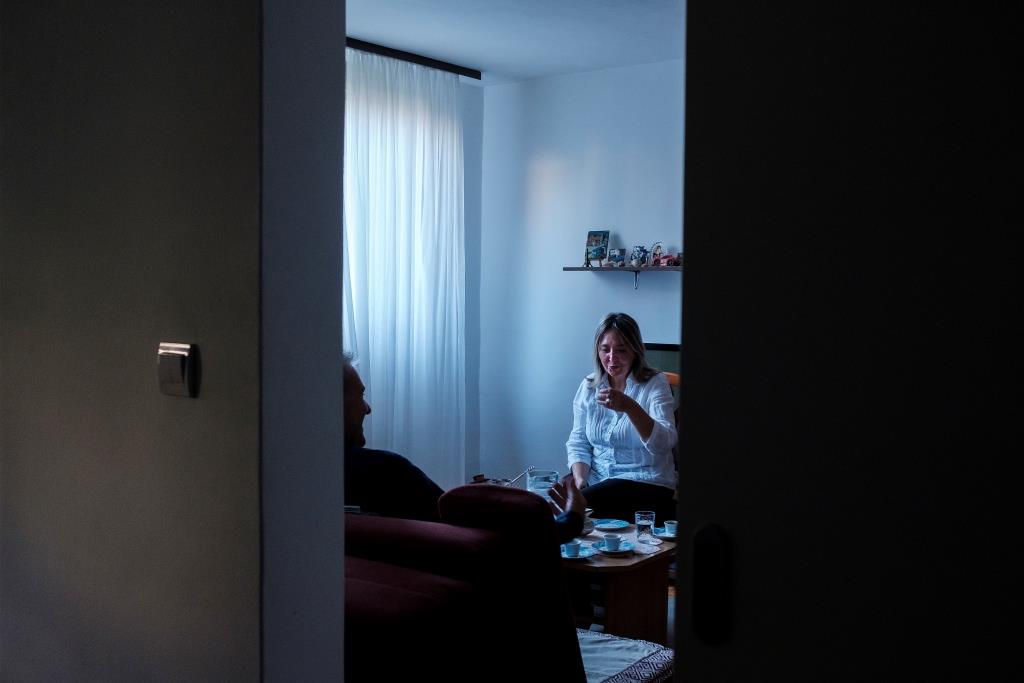 They Decided To Stay Here
Danijela explains that there were many more cases of mixed marriages during the war than after the war, especially now. They say that the system rarely promotes interethnic marriages. It's only through positive examples of love that tolerance and coexistence are promoted.
"While I was working as a translator at USAID, I traveled to Bratunac, Zvornik, and those areas around Srebrenica. When I would come home, I happily told the family that there were Muslims and Serbs working together on projects, about cases where a Muslim got a greenhouse and a Serb helped him with that. I was delighted to hear such stories," says Danijela.
They say that many mixed marriages in Bosnia and Herzegovina took place so that people could leave the country faster and easier. They were sometimes put in the same category. Danijela says they wanted to leave the country when Armin was born in 1994, but she adds that at the time it was uncertain whether she would be granted refugee status with a child in her arms. Their second attempt to leave BiH took place in 1998, when Adela was born.
"My husband and father made a mistake, and instead of handing their papers over to America they handed them over to Canada. When we got approval to go to Canada, we gave it up because it was a French-speaking part of the country," says Danijela.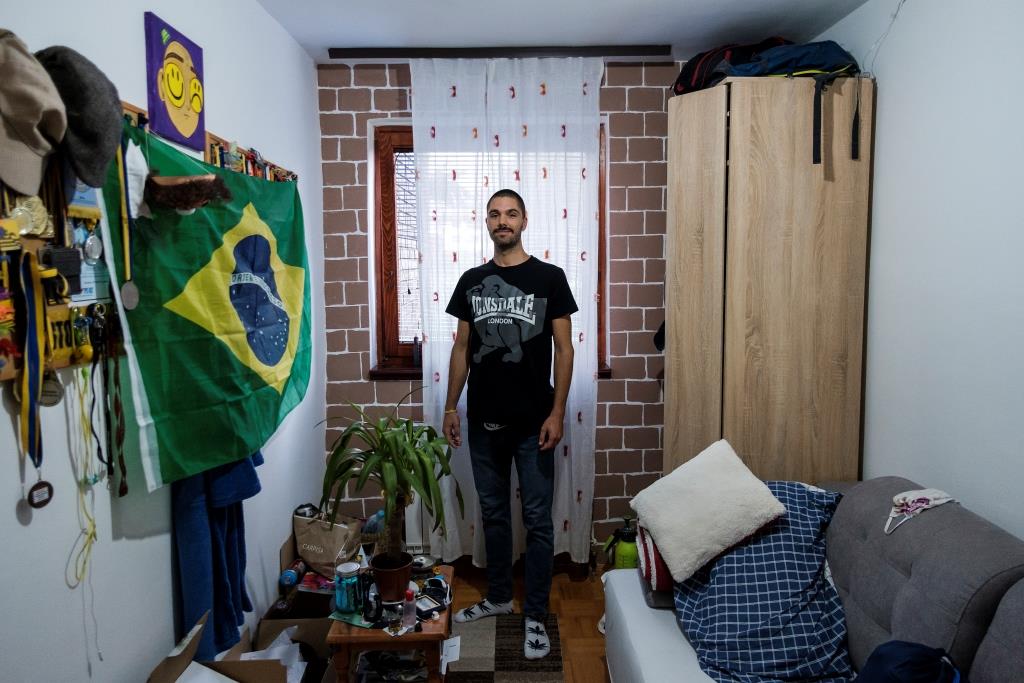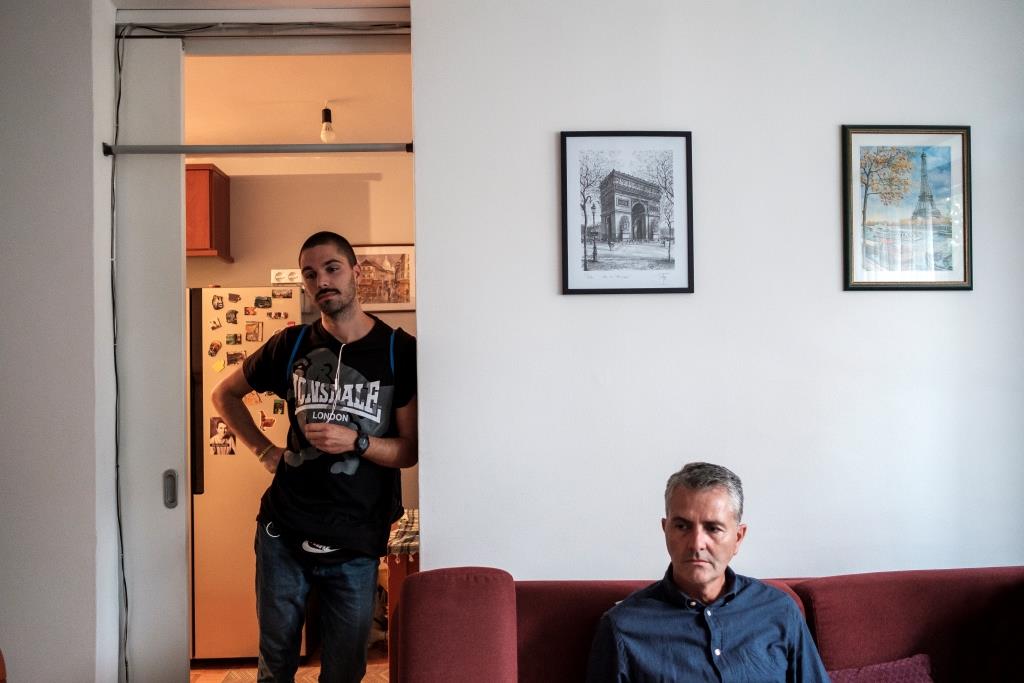 Persistence And Knowledge Cannot Be Taken Away From You
They say they've had plenty of time to dedicate to each other due to the COVID-19 pandemic. Their daughter had online classes and their son was there with them to help. Danijela says that she is a big fan of cooking, so she prepared a lot of food. Eating together connected the family even more.
"All we do is eat!" Miralem exclaims with a smile.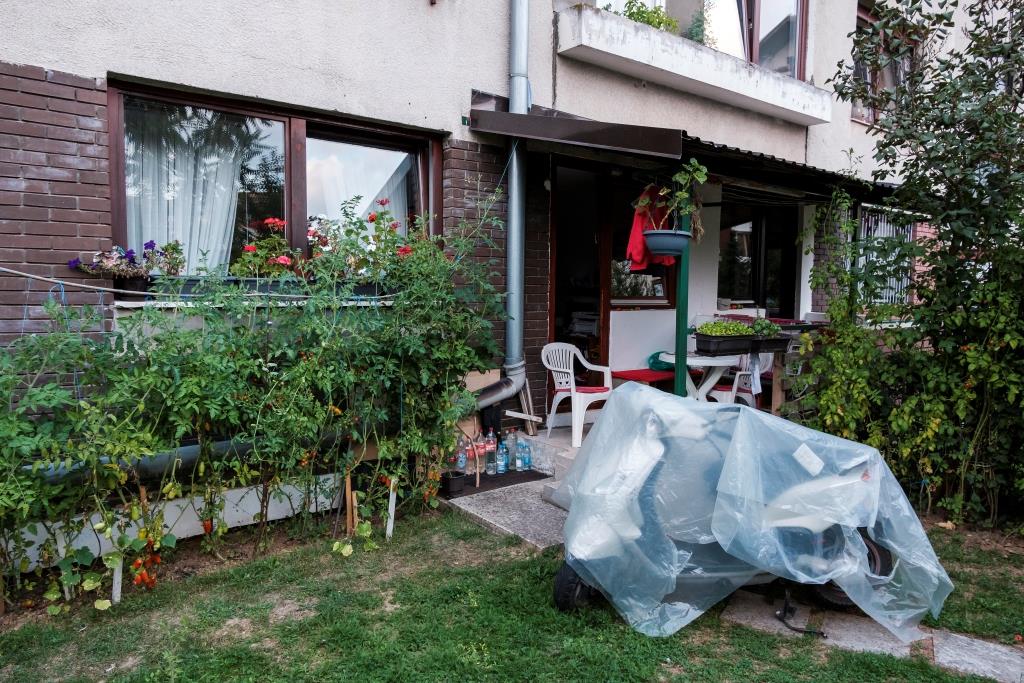 "Too much of everything is being analyzed in this country, and there is no way we can firmly embark on change," Miralem says. Danijela is often contacted by the media, because as a tour guide she fought for equality and the legalization of her job. However, when she realized that the authorities did not even know how to register tour guides, she realized that there was nothing to fight for. She adds that people came to her from Great Britain, Australia and other world centers.
"You need to be persistent. No one can take away your persistence and your knowledge. They ask me who helps me, and I say dear God and no one else. I don't go to religious facilities, but I don't do to others what I myself wouldn't like others to do to me. That is my religion," says Danijela.
Young People In Mixed Relationships Should Never Give Up
Danijela remembers how there used to be harmony among people, and how her mother Dragica and neighbor Magbula had a wonderful friendship. She adds that a lot has changed today, and that she doesn't even know her neighbors in the building.
"My mother worked from seven to three, and when she got home, she would bang on her friend Magbula's wall as an invitation for coffee," remembers Danijela.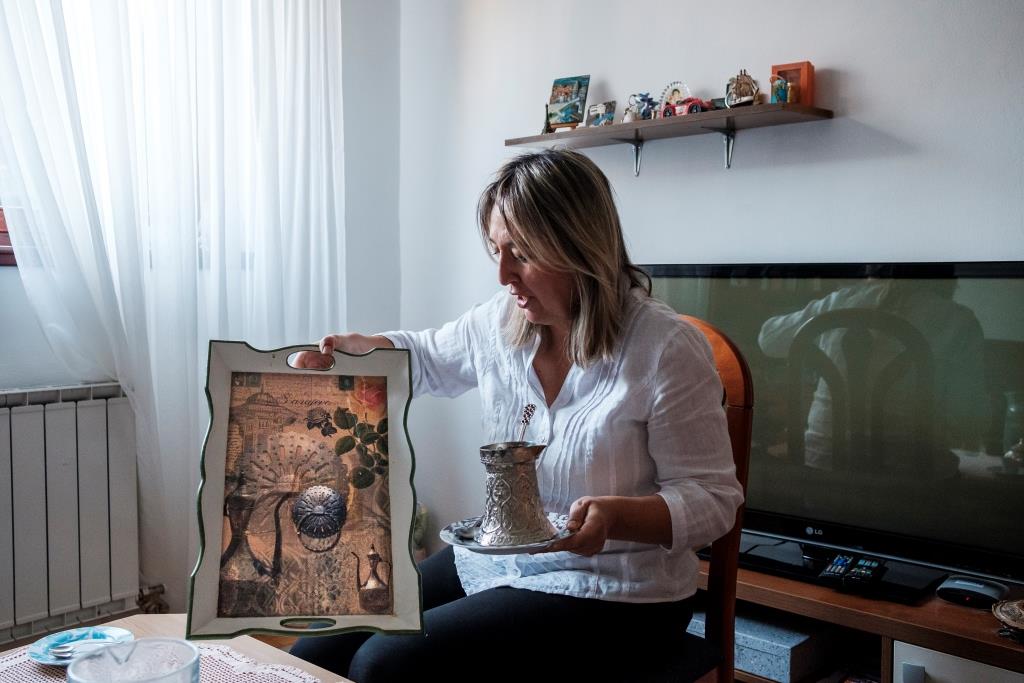 The perception of mixed marriages has changed significantly, and only a few decide to start such a relationship. According to the data of the entity statistical institutes of the Republika Srpska and the Federation of BiH, more than 18,000 marriages were concluded in Bosnia and Herzegovina in 2019, of which only about 600 were ethnically mixed.
Danijela and Miralem tell young people in romantic interethnic relationships that there are no barriers and no restrictions. If love happens, they should embrace it and work on strengthening their love to overcome the obstacles that society imposes on them.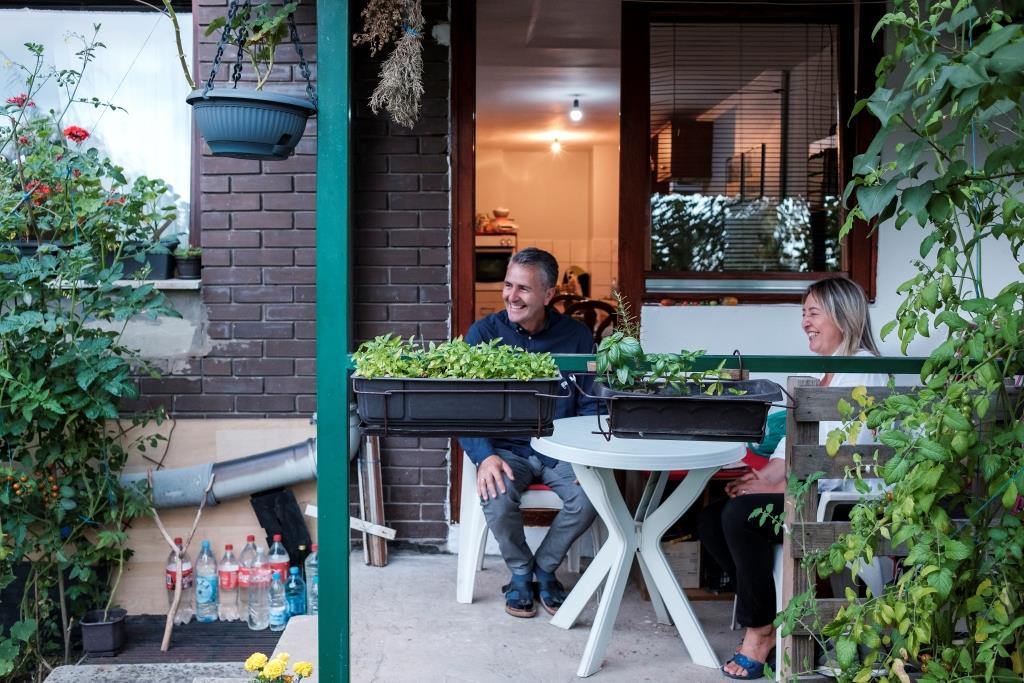 Text editing: Balkan Diskurs team; Photography: Mitar Simikić; Photo Editor: Dr. Paul Lowe. 
This story is part of the "Love Tales" project implemented by the Post-Conflict Research Center (PCRC) with a group of Balkan Diskurs youth correspondents. The project is implemented with financial support from the VII Academy, the BOLD program of the US Embassy in BiH, and PCRC's core grants, with the aim of challenging the common narrative that real connections between Bosnia's different ethnic groups are unattainable by documenting stories of successful interethnic relationships across the country.