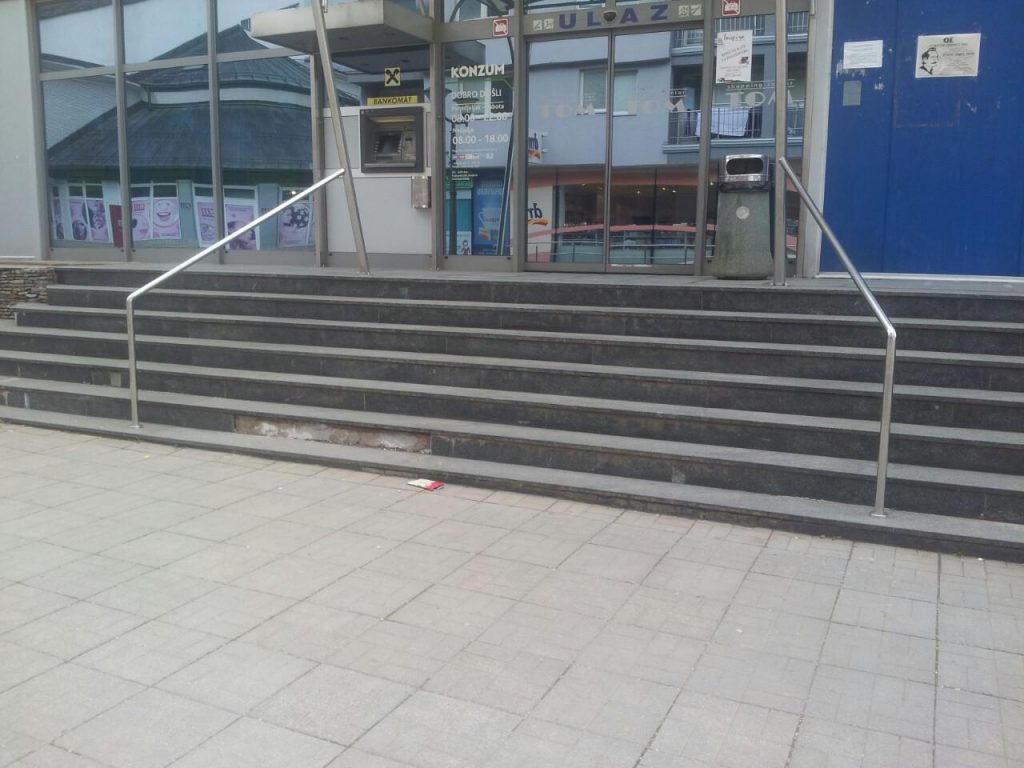 The urban infrastructure of Pale makes it difficult for wheelchair users to move freely across the town.
Although the town's public institutions, such as the university, the hospital and the city hall each have so-called ramps for wheelchairs, the photos that follow show details that are, at first glance, seemingly insignificant, but present insurmountable obstacles in the everyday lives of wheelchair users.
Photos and captions by Mladen Lakić, Eastern Sarajevo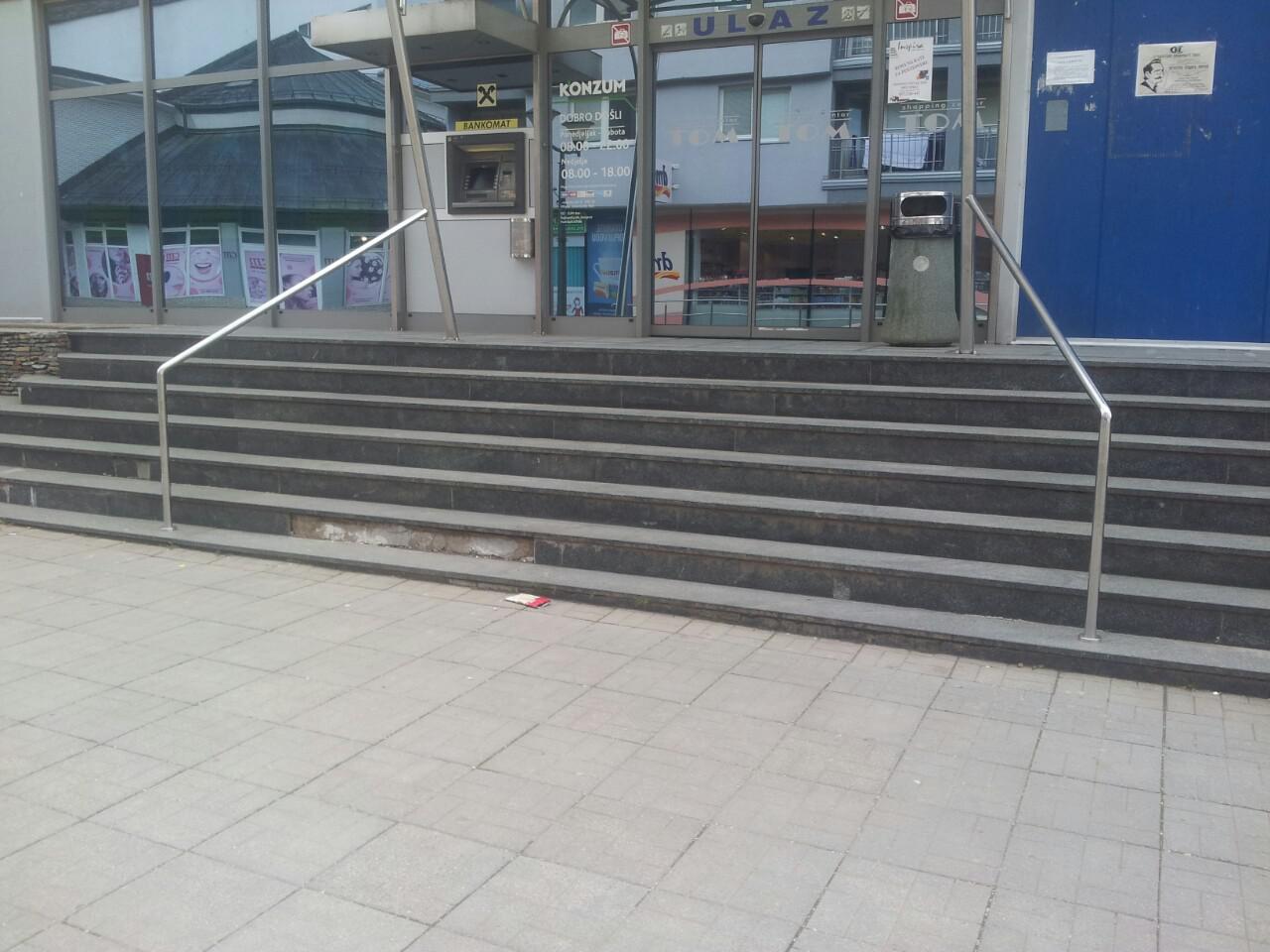 "Sales (un)available to all". A side entrance to the Tom Shopping Center.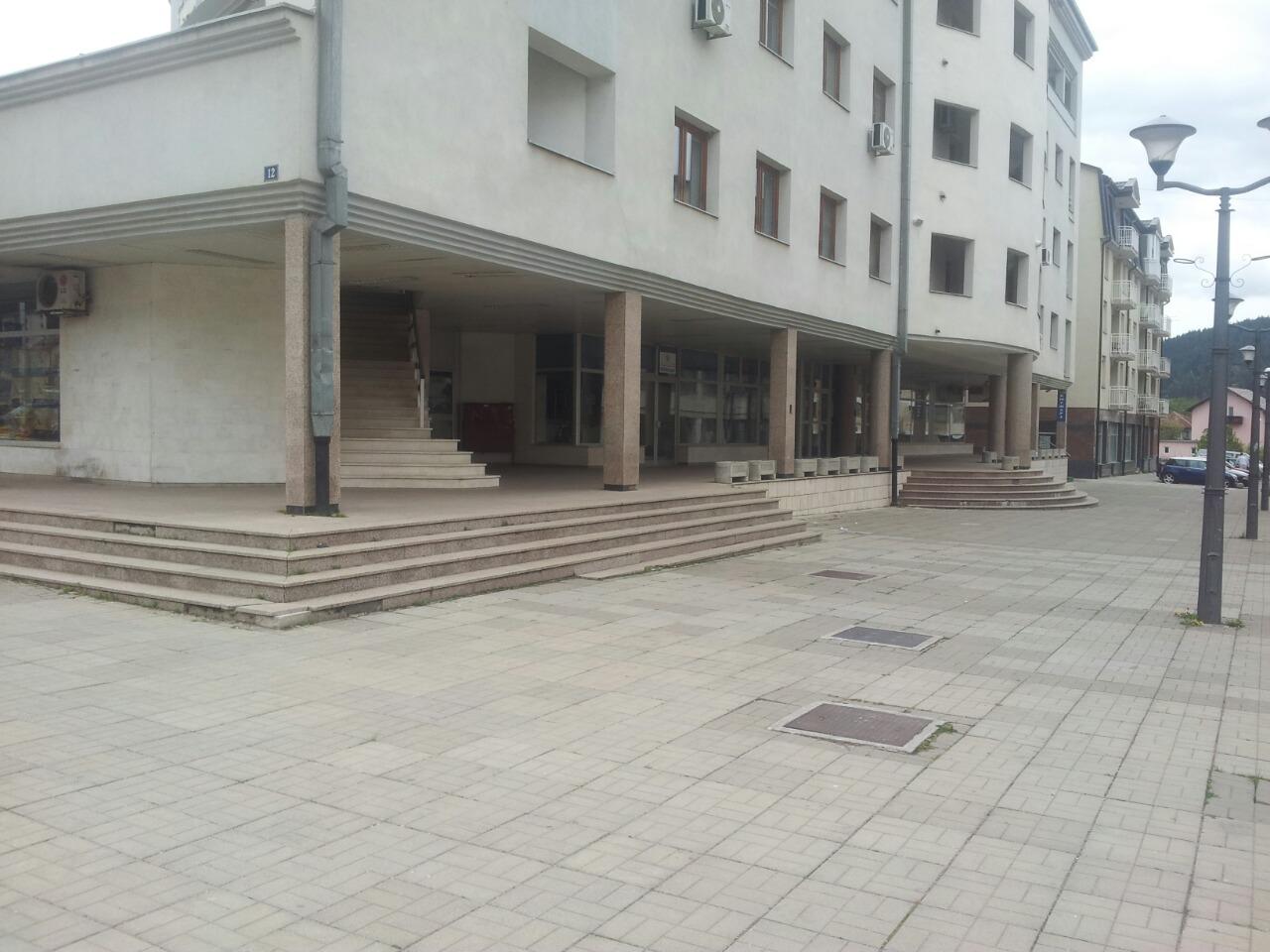 "How would you like to pay for that bill?". The main entrance to the Pale Electric Utility Company.
Damaged pedestrian crosswalks make crossing the street in a wheelchair more difficult.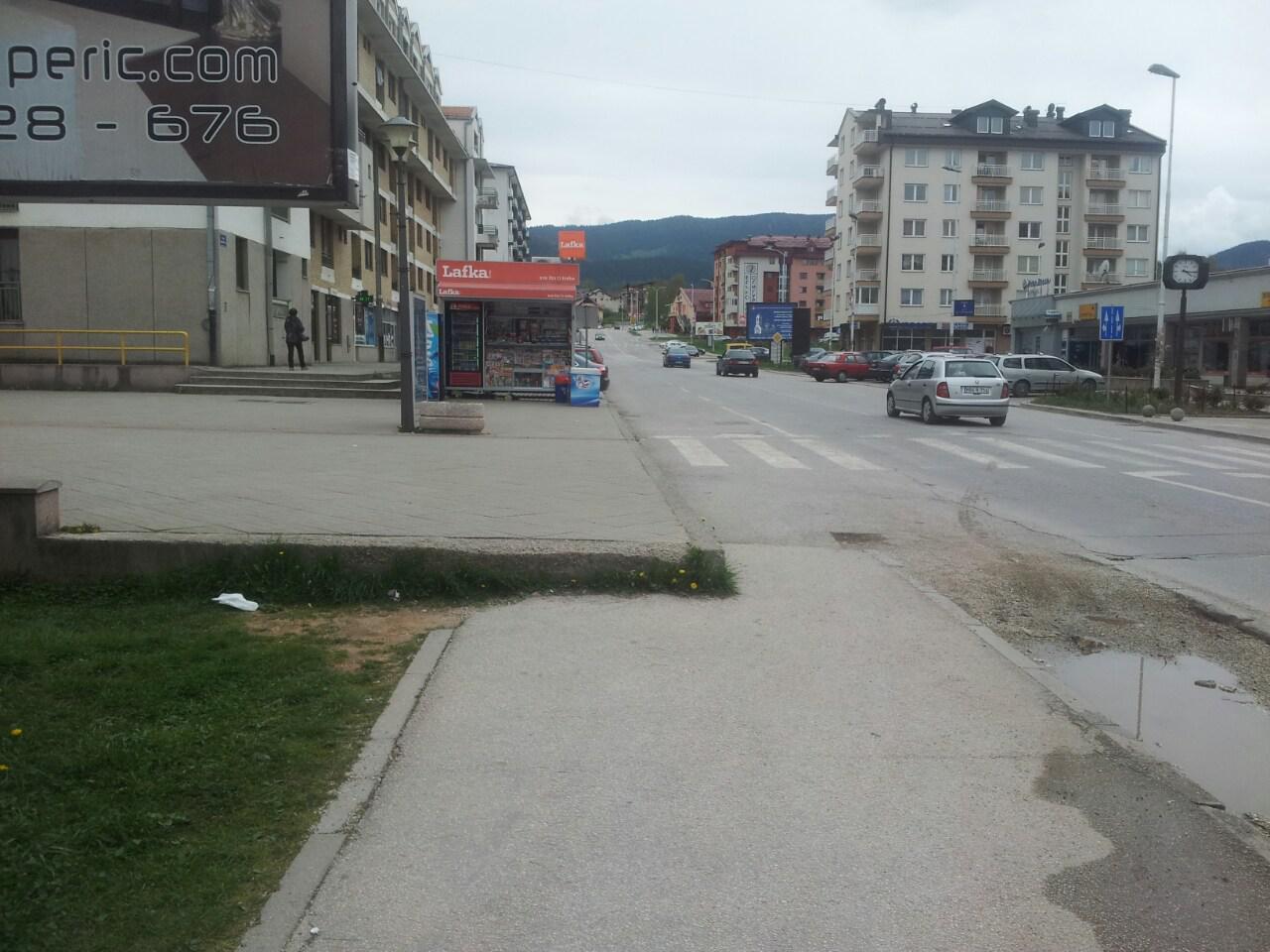 "The pedestrian zone is available if you can make the jump."
"Is it payday?" This ATM proves inaccessible to wheelchair users.