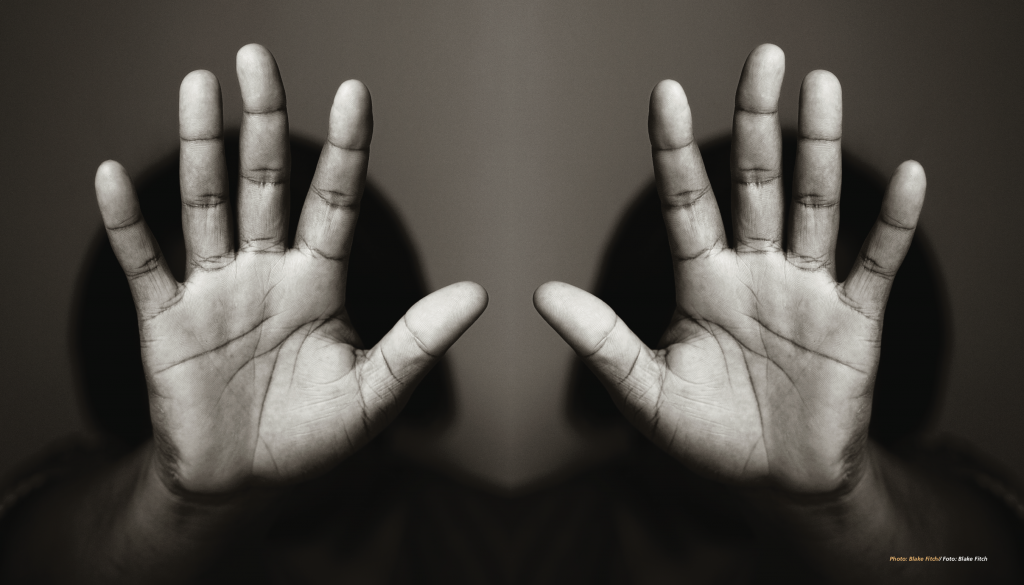 "His gaze was full of contempt, but his words tried to convince me that he could not live without me. He insisted it was the only way."
"Yes, he spit on me! He again said I was a whore who slept with everyone except him. He again uttered that gruesome lie, forcing me to plead my innocence. We were in my car, in the parking lot and I was overcome with anger. I wanted to push him out and escape at the same time. As he slowly exited the car, he told me through the open window that he would lie down in front of it. He told me to kill him." Thus begins the story of a girl who endured violence at the hands of her boyfriend.
Under the condition that she remains anonymous, she continued her story: "His gaze was full of contempt, but his words tried to convince me that he could not live without me. He insisted it was the only way. He moved about three meters away from the front of my car and leaned down under the headlights, believing that I was not ready to take revenge. He moved three meters from the front of my car and leaned down beneath the headlights, believing that I was not ready to avenge myself. And it was true. In that moment, I wasn't ready."
As she shifted the gears into reverse, he remained unaware of all the moments of humiliation that ran through her head.
"Images of his hand over my face that night he drove me to the forest flashed through my mind. He couldn't know the contempt that flooded over me once more when I remembered the humiliation of being dragged me out of the club in front of my friends. He didn't know how many nights I had cried because of his jealousy. He couldn't know how much it hurt me when he asked me to send him my location after I told him I was shopping… that I was in DM, Mercator, Stradivarius …," she said.
She wondered if he could ever understand how she felt every day when he called her a whore only because she wanted to keep her chastity until marriage.
After one of his beatings, she remembers the reaction of her family who had decided to conceal their knowledge of his violence. "I felt humiliated. Everyone knew they he was violent towards me, but I loved him," she said.
Images of that fateful night again flashed through her mind. "One slap, then another. Buzzing in my ears and my head as I leaned against the window gasping for air. In one moment, as the rain trickled down the window, my thoughts turned to how I want the torture to end. WHORE! WHORE! You are sleeping with everyone except me! His hand in my hair, then my hair in his hand," she said.
She explained the feelings of worthlessness she felt running through her veins in that moment and her desire to just disappear.
"Then, I shifted the gears from reverse into drive. I heard the creaking of the car and then accelerated. After more than a year, I again felt valuable, capable, and in control. Nothing frightened me. Both of my hands were on the steering wheel and my right foot pressed down on the gas. I'm not going to lie to you, there was a rush of adrenaline. I closed my eyes and, for a moment, I was surprised that I hadn't felt anything pass underneath the car, and then I realized it. Him, whom I loved like crazy. Him, because of whom I had lost my best friends. Him, because of whose violence I began to doubt my family's love. Him, the one who had made my life a prison. Him, him, him. All this time, he was just an ordinary coward! A coward, who I watched running away in my rearview mirror like he had lost his mind. Wretched man. Once again he didn't have the courage to face himself. As I watched him in my rearview mirror, fearfully moving between the cars, I finally felt relief for the first time in a long time," she said.
She finally felt the bars around her disappearing and the chains falling away from her wrists.
"My legs were suddenly free again and I swear I could hear the restraints breaking apart. For the first time, I was not a victim. For the first time, he didn't have dominance over me. For the first time, I was the bully and he was the victim, but he wouldn't let me show him how it felt to be on the other side because he was running away. And I let it be. I will always remain grateful for it!" she said.
As she was telling her story to the man, a friend, sitting across from her, a waiter interrupted to tell them that there was no black tea, only green. "In these cases, I'd ask for a coffee, but it didn't matter to me. I just felt anger towards those cowards who consider themselves men. In that moment, I wished that he could experience the same pain that she experienced, but my anger quickly subsided when I glanced at the girl, who now was full of pride, satisfaction, and self-confidence," said the man who listened to the confession.
A friend of the girl who had been a witness to the violence said, "I only wish he could see the impact of his actions on that innocent smile. I wish he was here to witness us laughing at his cowardice. He will never understand that the use of physical force is no way to be a man."
---
The Balkan Diskurs Youth Correspondent Program is made possible by funding from the Robert Bosch Stiftung and the National Endowment for Democracy (NED).