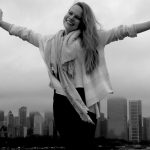 —

Akvile Zakarauskaite

—

Akvile Zakarauskaite is a former intern of the Post-Conflict Research Center in Sarajevo. She is currently completing her BA in International Studies and Political Science at Rhodes College in Memphis, Tennessee.
A new exhibition depicting life during the conflict in the Central African Republic opened in Sarajevo last week. Akvile Zakarauskaite reports.