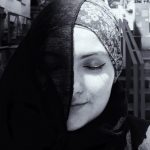 —

Amila Žunić

—

Amila is a Balkan Diskurs trained youth correspondent from Bihac. She obtained her BA degree at the Pedagogical Faculty of the University of Bihać at the Department of Bosnian Language of Literature and History.
Azra Dedić was born in Bihać, the second child in the family. When she was born during the war years, her mom gave birth to a baby with Down syndrome–to whom she gave all her love and attention. Now twenty-four years old, she's known to the public as a European Judo Champion, and is so …
The best argument against the use of tobacco products is the fact that one of the more than three billion smokers in the world dies every eight seconds.