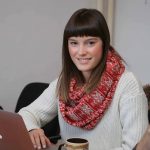 —

Clara Casagrande

—

Clara Casagrande is a former intern at the Post-Conflict Research Center in Sarajevo. She holds a BA in International Relations and is currently pursuing an MA in Gender and Ethnicity Studies at University of Utrecht. She's dedicating her free time to freelance photography.
Clara Casagrande explores the Sunday flea market in Stup, reflecting on the social and cultural paradoxes found in Bosnia-Herzegovina.
On 25 May 2015, Balkan Diskurs joined the Dan Mladosti (Youth Day) celebrations at Cafe Tito in Sarajevo. Clara Casagrande and Marion Pineau explore attendees' impressions of the event.