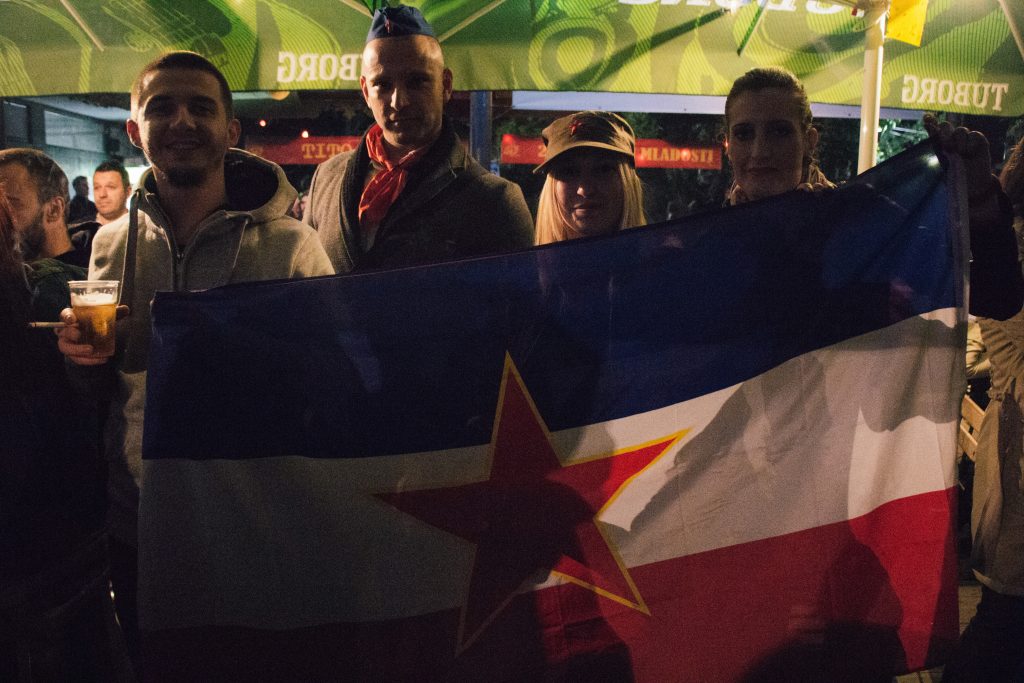 On 25 May 2015, Balkan Diskurs joined the Dan Mladosti (Youth Day) celebrations at Cafe Tito in Sarajevo. Clara Casagrande and Marion Pineau explore attendees' impressions of the event.
For 43 years, the last being 1987, the annual event of Dan Mladosti commemorated Josip Broz Tito's birthday. It would draw youngsters from each Yugoslav republic for a three week relay in which a stafeta, or ceremonial baton stuffed with birthday wishes for Tito, was carried across all of the Yugoslav republics on the way to its final destination in Belgrade. The event culminated in the Yugoslav People's Army Stadium, where the final runner would present the baton to Tito. Yugoslavs actively participated in the ritual each year for 43 years, writing birthday messages, carrying the baton, or cheering the runners along their route to Belgrade.
Today, 25 May still presents an opportunity for youth to celebrate around the region. In 2015 people gathered at Caffe Tito to listen to the Still Crazy concert and watch fireworks in honor of Comrade Tito, the much-loved leader of the former Yugoslavia.