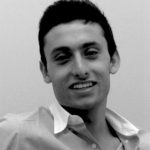 —

David Schafer

—

David Schafer is a former intern at the Post-Conflict Research Center in Sarajevo. He is a current undergraduate student at the University of Michigan, Ann Arbor, where is he working on a concentration in Peace, Conflict and Human Rights Studies.
The dead in Sarajevo's Jewish cemetery cannot speak for themselves. They cannot protest the damage to which their final resting place has been subjected. David Schafer and Alastair Carr (photos) report.
Monica Alcazar-Duarte's latest project aims to transform the general public's perception of her home country of Mexico. David Schafer and Zuzana Pavelkova speak with her to find out more.
David Schafer reports on WARM Festival's "Fact Checking Challenges" program, which discussed the role and technical challenges of fact checking in conflict reporting.