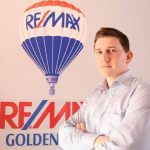 —

Emir Redžić

—

Emir Redžić is a Balkan Diskurs trained correspondent from Vitez, Bosnia-Herzegovina.
Why are more and more young people turning to alcohol? Emir Redžić speaks with young people in Vitez to find out.
How much will a future EU and NATO membership boost the economic growth of Bosnia-Herzegovina, and more importantly, with at what pace? Emir Redžzić speaks with entrepreneurs and officials from Vitez.
"Our parents and schools fill our heads with facts; while the fostering of critical thinking remains absent from our education."