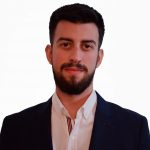 —

José Carpintero Molina

—

Jose Carpintero Molina is a young researcher located temporarily in the Balkans. He holds a degree in Political Science and has specialized expertise in Peace and Conflict Studies. He is currently participating in a research and dissemination project of the Kosovo Foundation for Open Society (KFOS) – Building Knowledge about Kosovo – 3rd Generation. He is currently a research assistant at Kosovo Women's Network (KWN).
Amidst the few civic initiatives that have succeeded in transforming themselves into popular centers that thrive and expand upon the demand of citizens from different ethnic groups is the Mitrovica Rock School.