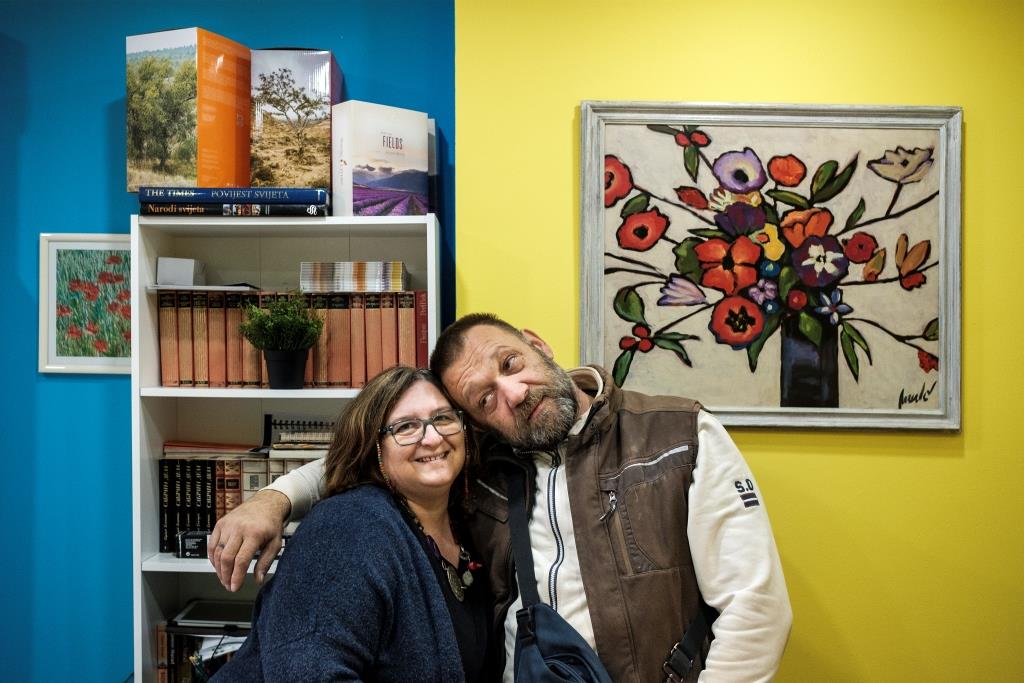 Dušica Lukrecija Štilić, age 49, and Samir Štilić, age 50, are from Tuzla. They have been married for five years, but they first met in high school. After school, their life took them down different paths, but they were destined to meet again as more mature people. At that time, they were both divorced, but that did not stop them from starting a new chapter in their lives together.
Samir claims that Dušica has been in love with him since high school, when they were just friends. She replies, "Yes, exactly! I knew him, I even inquired about him at some point. I asked someone, 'who is the blondie?' But Samir was 'too much' at the time, and they told me not to ask about him anymore so I no longer did."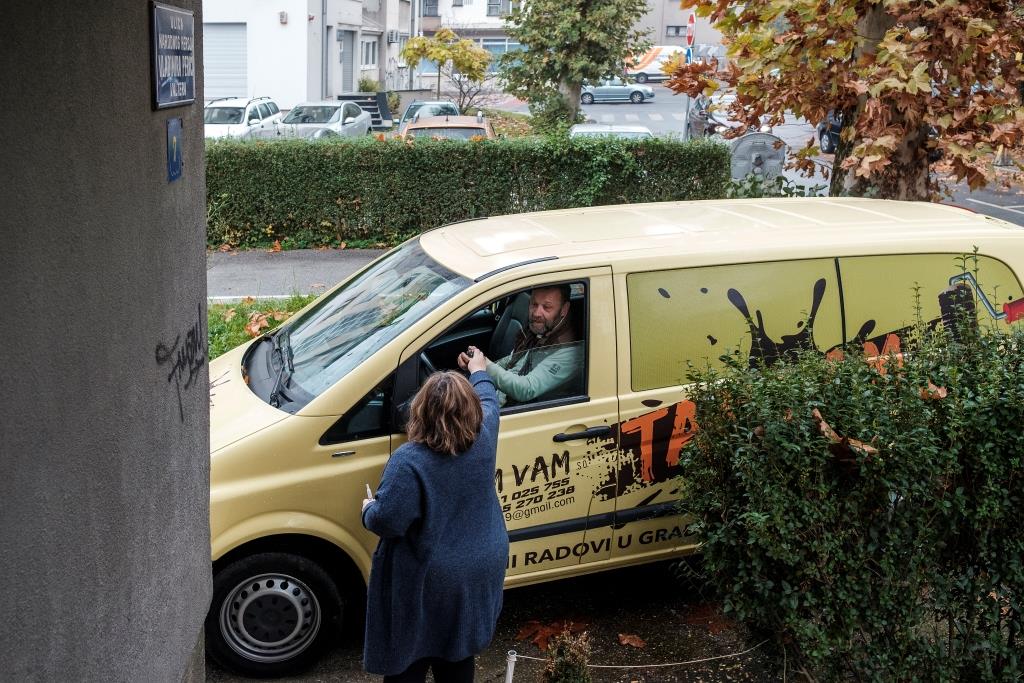 Love Over The Wires
It was destined for them to meet again. They had their first reunion online.
"We met again through mutual friends on Facebook. Samir was working abroad at the time, so we met when he arrived in Tuzla, and somehow that's how it started. Our first date was not actually a date, but he came with me to assemble some IKEA furniture I bought a couple of days earlier. As soon as he assembled the furniture without looking at the instructions, I knew that this was the man for me," Dušica recounts with a smile.
Samir adds that it is impossible to describe Dušica in a few sentences and that she is actually his "Tito."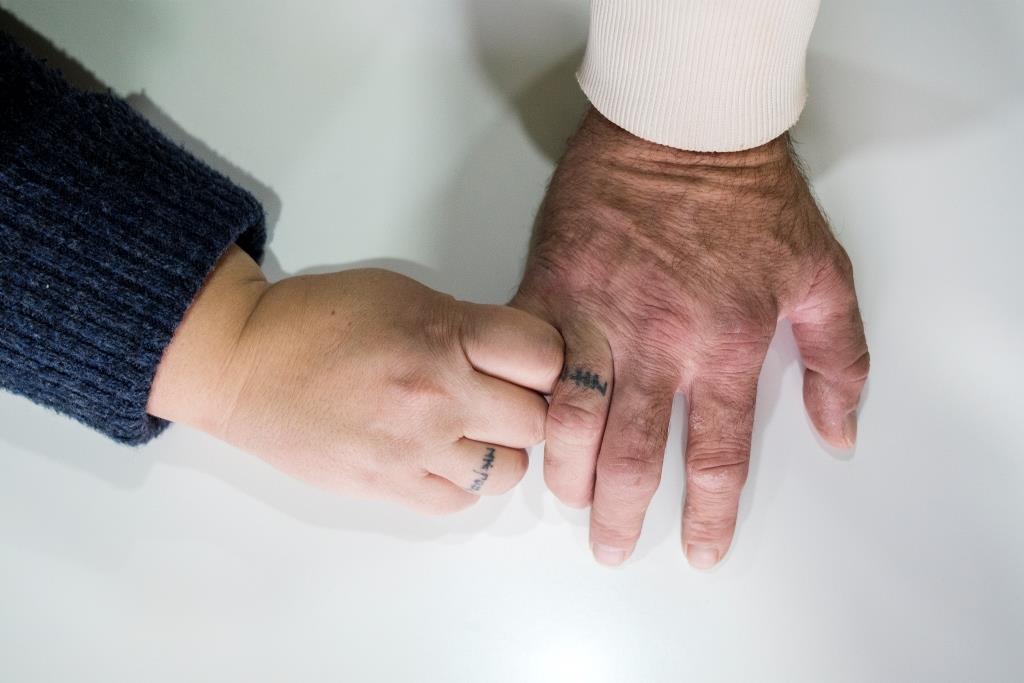 Although they do not perceive themselves as a minority, entity statistics show that the number of multiethnic couples in Bosnia and Herzegovina is declining. Samir comes from a Bosniak family, and Dušica from a Serbo-Croat family, but they both identify as Bosnians and Herzegovinians.
"We come from Tito's time, when people were divided into rockers and folkers. Here it is still like that. We don't care about other people's religion, ethnicity, and stuff like that. After all, what is a 'mixed' marriage? Is it a marriage of a man and an alien, a sheep, a tree?" Samir asks, adding that everyone in Tuzla grew up nurturing "real" values.
"We couldn't care less about others' differences. Unfortunately, in our society, there are not enough positive examples of people promoting tolerance and common values. We have seen it especially now, during the local elections where people ignore such topics," explains Dušica.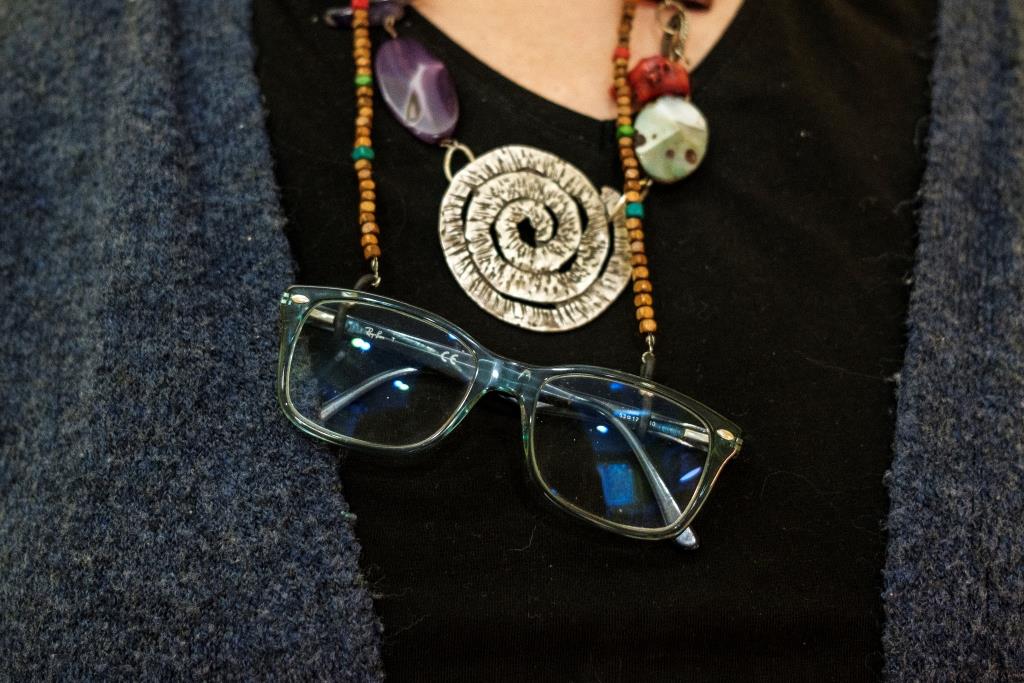 Family Relations
Samir has two sons and Dušica has one daughter, all from previous marriages, so their daily lives are full of different family activities. In addition, their professions leave them little time for one another, which motivates them to make good use of it. Dušica is currently head of regional operations at BIRN, while Samir owns a construction business.
In their personality differences they have found the perfect balance for their daily life.
"Samir is a big child, and he doesn't take life seriously, unlike me, who plans everything," says Dušica.
"He is the first one to wake up in the morning, so he makes himself coffee and goes to work. I have my responsibilities and job. We only meet up in the evening, around 5 or 6 pm, when we finish with work. We eat, watch TV, hang out, and so on. I'm not a great cook, but that's why Samir cooks phenomenally. I happen to make cakes pretty well," Dušica says, describing a typical day.
"Dušica makes the best baklava," adds Samir.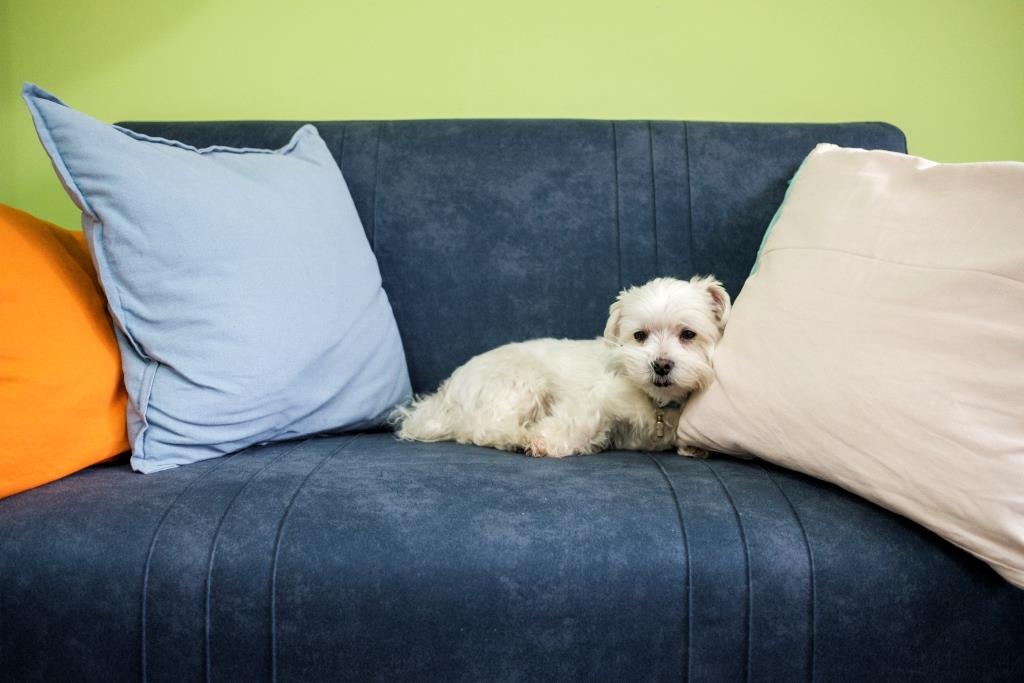 The More Identities A Man Has, The More Valuable He Is
Dušica and Samir did not believe in religion, but they firmly believe that man is more valuable the more identities that he has, both those that are "inherited" and those that are acquired.
"We do not believe religion and ethnicity are determinants of personality. In our country, ethnicity is misunderstood. Religion is completely mixed with one's ethnicity. Our children do not look at ethnicity as something that creates their identity, or at least I don't think so. My parents are in a 'mixed' marriage. My mom was Catholic, originally from Dalmatia, and my dad is Orthodox, Bosnian. My daughter's father is a descendant of Jews, Protestants and Catholics. He is English. So how could she claim one single identity?" concludes Dušica.
Samir believes that their children must know about different identities because single-mindedness is not a way to live. He says it dulls and regresses one's life. "My older son was in a serious relationship with a girl of another ethnicity. It is unnatural for us to think of their boyfriends and girlfriends as people of other ethnicities. They are people and there the story ends. Either they are good children, or they are not, that's it," stresses Samir.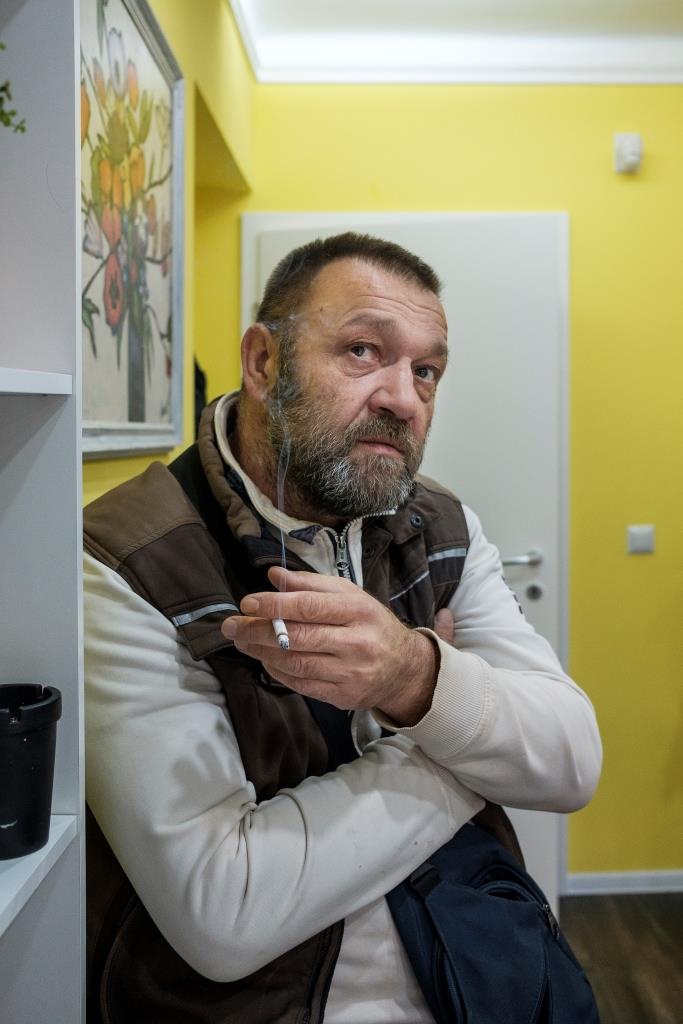 Holidays Keep Them Together
They celebrate all religious holidays. "We celebrate everything in order to gather as a family. We eat and drink."
"I am the oldest Catholic of my family here in Tuzla, so I celebrate Catholic Christmas here, and we certainly celebrate Orthodox Christmas, but at my uncle's. For Eid, we go to Samir's mother's and stepmother's," says Dušica.
Samir points out that for them, this is about family tradition and not religious holidays, because they are both agnostic. "We believe that religion, like any other philosophy, was created to govern people. It is important to be moral, good, careful, caring. It does not matter which God you believe in."
Dušica adds that she loves tradition and that even before her marriage to Samir, she celebrated both Muslim and Christian holidays. "Even our wedding was woven from different customs, so there was a bit of Macedonian, Bosnian, Dalmatian…"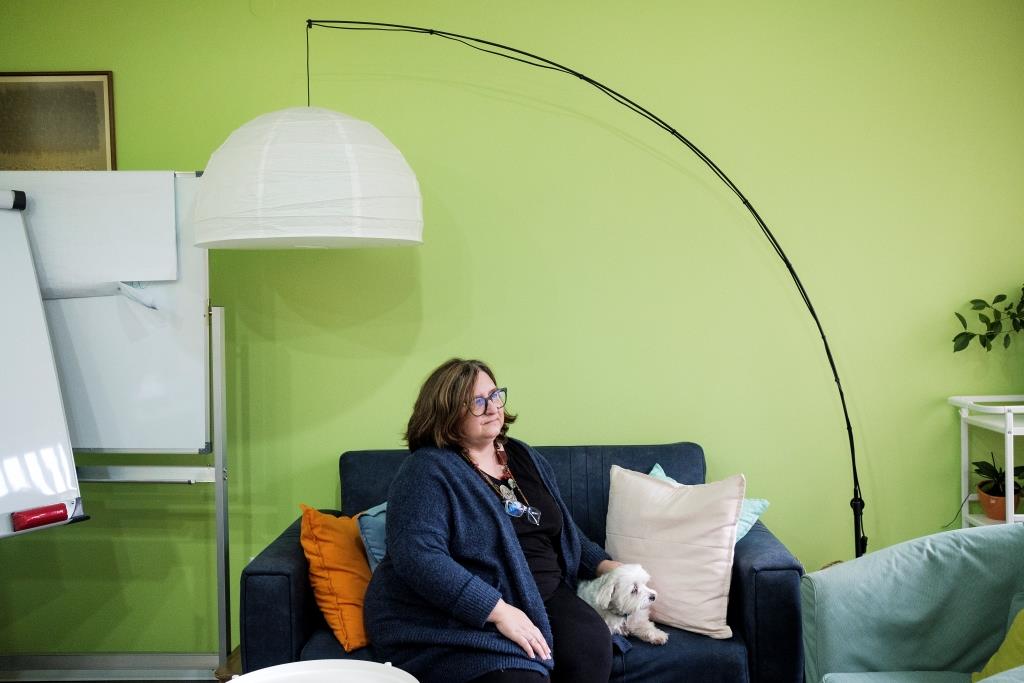 Youth Are Taught To Value Their Own But To Hate What's Different
Dušica is surprised by the small percentage of mixed marriages in Bosnia and Herzegovina because, as she says, they are surrounded by a lot of couples like them.
But she understands why it is like that.
"It is easy for me to believe that, because we often have the opportunity to see that in different parts of – not only BiH – but also the world. Children are only taught to value what is theirs and to hate everything else that is different. It is unfortunate, and if such statistics are accurate, then it is devastating for humanity."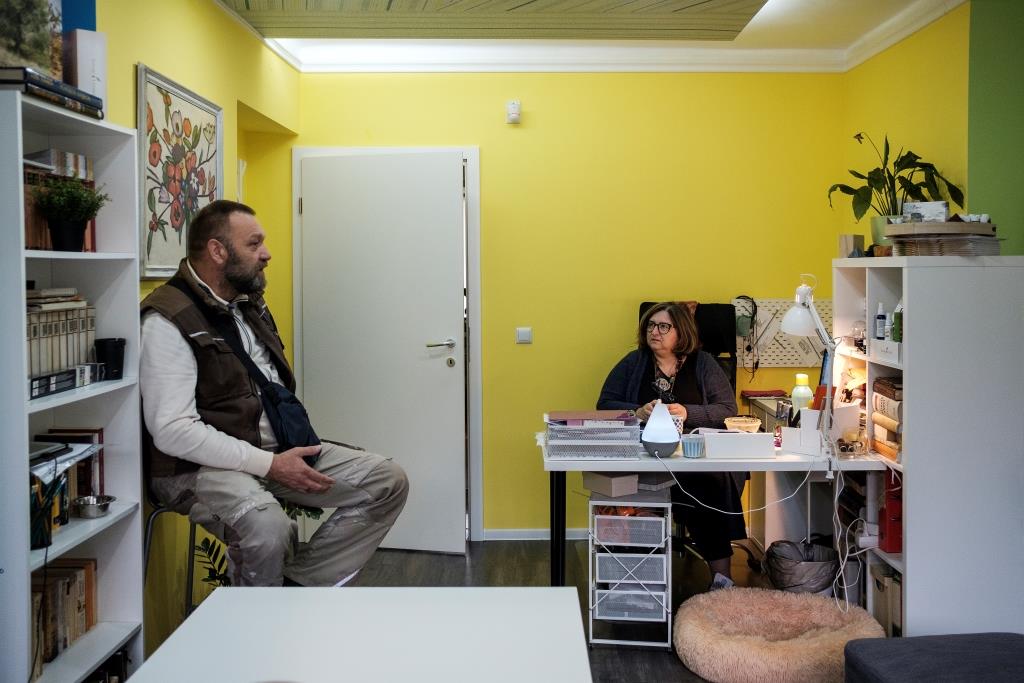 Love Is Not A Tomato
"Love is not a tomato," says Samir. Dušica explains that he's referring to a song on Dino Merlin's first album, from when they were both younger.
There are no secrets in their relationship, and they stress that openness and communication are the most important things in any relationship.
They advise young people to follow their hearts and not look at names and nationalities. "Even if you make a mistake and that love is not the one, it will still be your fault, but you will end up regretting it if you don't try anything,"  concludes Dušica.
Although their marriage is in its "early stages," Dušica and Samir prove that faith in love and perseverance are guidelines for any healthy relationship. That's why they strive to keep their large family together to create new memories.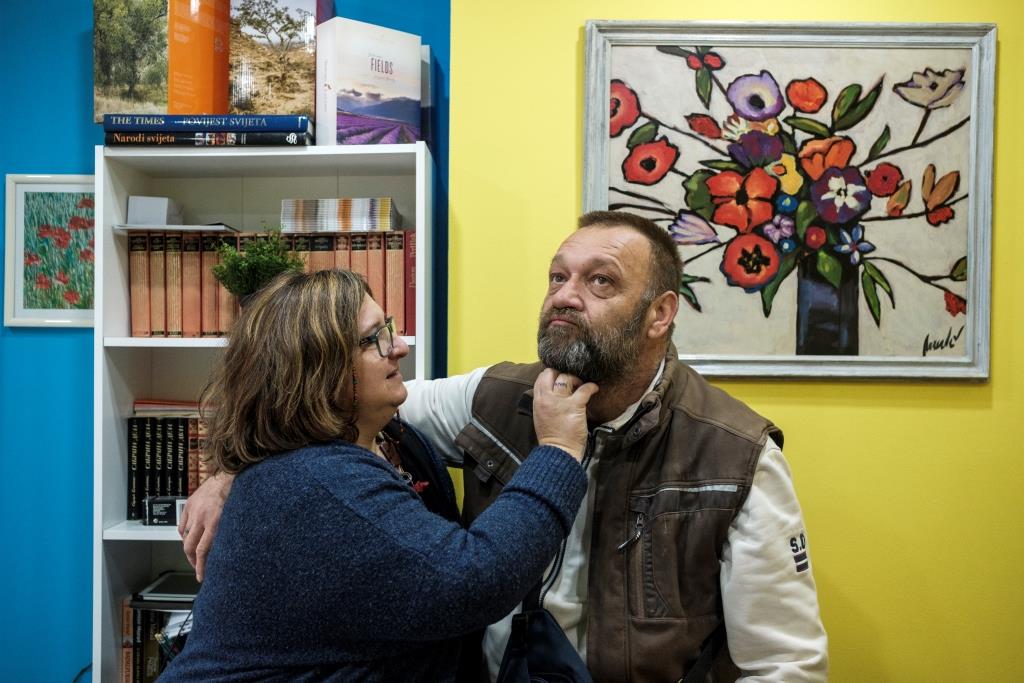 Text editing: Balkan Diskurs team; Photography: Mitar Simikić; Photo Editor: Dr. Paul Lowe. 
This story is part of the "Love Tales" project implemented by the Post-Conflict Research Center (PCRC) with a group of Balkan Diskurs youth correspondents. The project is implemented with financial support from the VII Academy, the BOLD program of the US Embassy in BiH, and PCRC's core grants, with the aim of challenging the common narrative that real connections between Bosnia's different ethnic groups are unattainable by documenting stories of successful interethnic relationships across the country.