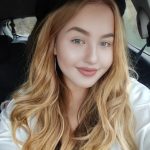 —

Neda Vukadin

—

Neda Vukadin is a trained Balkan Diskurs correspondent from Banja Luka. She is a final year student at the Faculty of Political Science, University of Banja Luka, majoring in Journalism and Communication. She has worked in several bh media, and her greatest passions are writing and art, to which she has been dedicated since childhood. She would like local artists to have more space in the media world, and in addition, she is committed to peace, understanding, and erasing borders among young people in our country. She plans to start her master's program in the field of social sciences.
The legislation governing the electoral process in Bosnia and Herzegovina (BiH) includes an article regulating gender representation on candidate lists. In reality however, these measures are not followed, as shown by the statistics of the 2018 general elections, when only 16 percent of women were candidates.
Luka Ćurguz, a 24-year-old from Banja Luka, can't call the physical injury he was born with an advantage, but he does believe that it makes him unique and easily recognizable in his athletic accomplishments and musical career. Luka is a successful athlete and musician who wants to put his hometown of Banja Luka, and his country, on the map of electronic music. 
Banja Luka resident Merima Gajić is known to her fellow citizens as the heroine of the city on the Vrbas, after rescuing a young girl who recently found herself in the whirlpools of the cold Vrbas River. For this heroic act, she has received recognition from citizens throughout Bosnia and Herzegovina as well as leaders in Banja Luka.