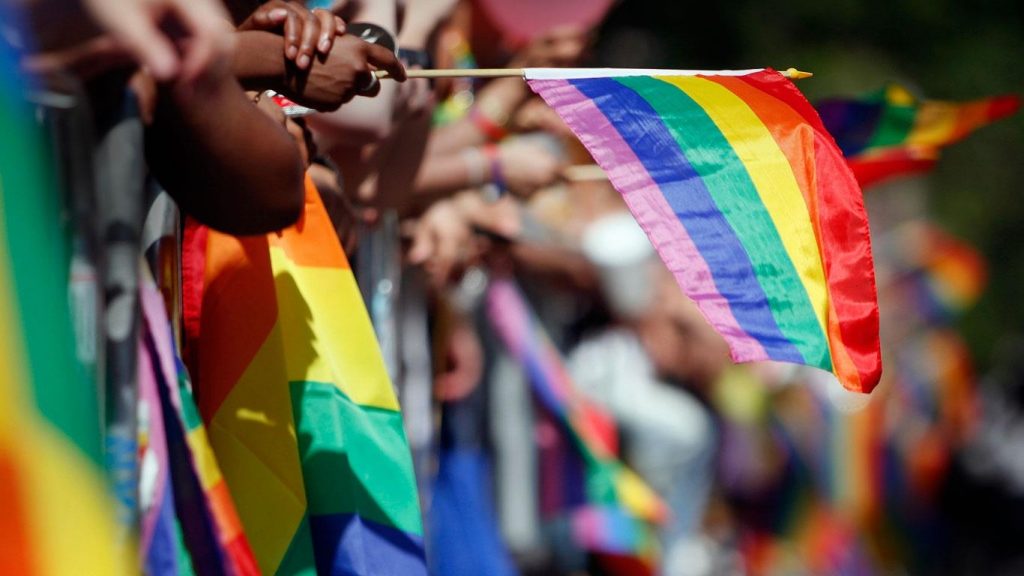 As in many other cities, in Banja Luka members of the LGBTQ (Lesbian, Gay, Bisexual, Transexual and Queer) community encounters many challenges because its members are perceived as 'different.' The community struggles to secure basic rights and members often find themselves at odds with their family and friends because of their sexual orientation.
Aleksandar Talian, an LGBTQ activist from Banja Luka explains that members of this community are not accepted in society and that activism by and for the community is still in its beginning stages. Currently, the main goal is to organize members of the LGBTQ community and to provide them with safe spaces. Additionally, he says that empowerment through community building is important in order to gain visibility in society.
"In Banja Luka queer culture does not have a public presence. One cannot tell that there is an LGBTQ community here. There are no cafes, clubs or spaces where members of the community can feel safe to gather without being judged. There are two or three cafes that have the reputation of being 'friendly,' but it is far from what is offered in more developed countries or even other cities in the region," Talian observes.
According to him, the widespread sense of insecurity is the biggest issue amongst LGBTQ persons in Banja Luka. LGBTQ people don't feel safe coming out to their colleagues, families or friends. "The first aspect of this is the physical insecurity and the fear of being attacked on the street. The second is the fear of rejection by loved ones and colleagues. Because of these fears, the visibility of the LGBTQ community is very limited, and this becomes a cycle," he explains.
Talian is familiar with cases in which LGBTQ persons in Banja Luka were the victims of attacks, both physical and verbal. "I know a guy who was beaten several times solely because of his sexual orientation, then was subjected to various insults and intimidation, I know of teenagers being thrown out on the street after coming out to their parents, violence at school because of assumptions about someone's sexuality. This widespread abuse is one of the reasons why LGBTQ people do not feel safe nor accepted in society, and therefore seek a sense of belonging in other cities and countries," Talian says.
To counter this, support from family and friends and protection from the state is crucial. For members of the LGBTQ community, it is important for them to know that if they are subjected to verbal or physical attacks, the perpetrators of these crimes will be brought to justice. Further, the protection of their rights by the authorities would help them to feel more secure and accepted in society as a whole. According to Talian, there have been some improvements made by the state, but they have been limited.
"One thing that is important to note is the various changes in laws relating to criminal offences committed out of hatred for or discrimination against LGBTQ people. Another is the Government of Republika Srpska's adoption of an annual operating plan for the implementation of the "Gender Action Plan, which involves concrete measures for the promotion and protection of LGBTQ rights. So, within the legal framework, there is some progress, but it is still necessary to work in the 'field' to directly assist the LGBTQ community," Talian adds.
One of the community's most important requests is, in fact, quite modest: it expects the city to provide a space where members can feel safe and free to be who they are, without fear of attack or condemnation. There are many ways to realize this goal, as long as it is approached with a positive attitude and goodwill.
"It is important to show positive images of the LGBTQ community in the media and for students to learn about LGBTQ issues objectively, not from the subjective viewpoints of the teachers. Of course, this is an important time for advocacy and for legal reforms, but that there are many other things that we must also accomplish. One positive thing I would like to point out is the increasing presence of LGBTQ persons in the arts, film and music," Talian explains.
The LGBTQ population from Banja Luka was recently at the center of another controversy. Throughout the city and along the Vrbas River, graffiti created by members of the LGBTQ community began to appear. Some citizens of Banja Luka were upset by this, and the LGBTQ community faced a backlash as a result.
"As far as graffiti is concerned, I don't see this as the wrong way to send a message. It is a great way to show the visibility and the existence of LGBTQ people in the community. This is a form of activism that has been used for a long time. There are certainly different approaches, but it is important to show that public spaces belong to everyone, not just to a few privileged individuals or groups. Unfortunately, we still live in a closed-minded society and it will take time to move from graffiti to more serious forms of activism as a means to promote and protect LGBTQ rights," Talian concludes.