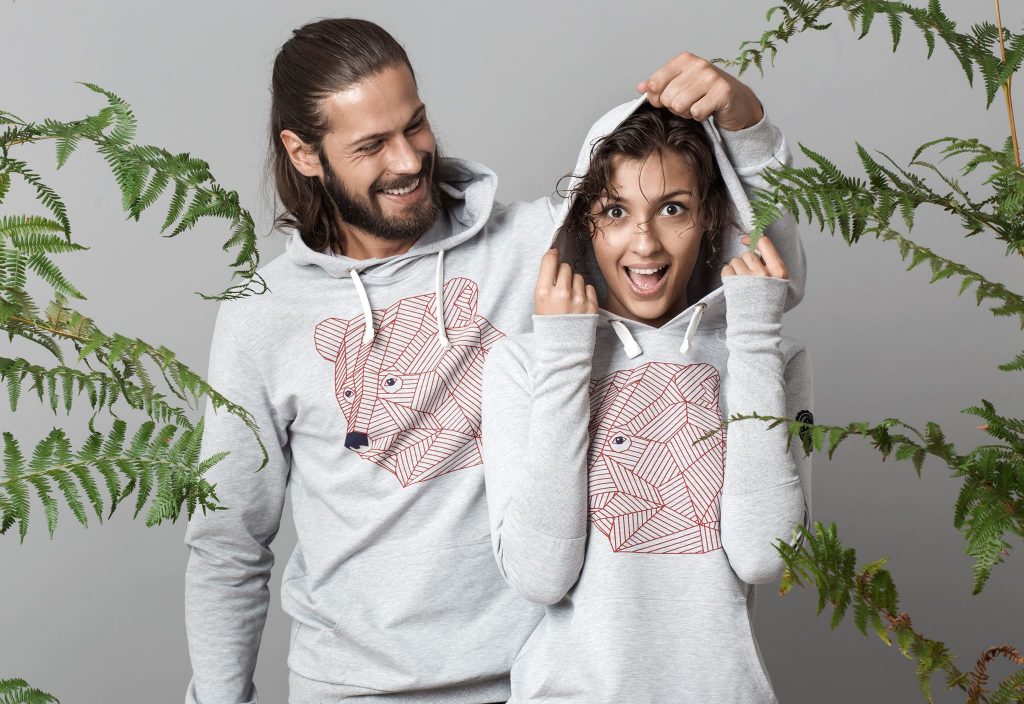 Young entrepreneurs from Bosanska Gradiška are showing that an original idea and tenacity pay off. Their creative team has embarked on quite a business adventure – to create and sell clothes – with the goal of developing their own product and placing it on the market.
Young entrepreneurs from Bosanska Gradiška are showing that an original idea and tenacity pay off. Their creative team has embarked on quite a business adventure – to create and sell clothes – with the goal of developing their own product and placing it on the market.
They came to this idea at the end of 2013, when the "Most" Association from Bosanska Gradiška decided to hire young residents, providing them with the funds to work their community. Their idea was realized in 2014 when the organization completed its plans of forming its own company named "FG Grupa Gradiška". The brand " Funky Guerrilla" was developed in its factory.
"The production takes place in a rural part of the Bosanska Gradiška municipality, in a place called Nova Topola. Over the past two years, we've made over 150 of our own products. Our brand has become most recognized through our men's and women's hoodies, and our women's dresses, which have been our best-selling items. We use the highest quality natural materials: cotton, viscose, and modal. For the dresses, we also use three-component materials that are highly durable and long-lasting," explained Predrag Borojević, the executive director of FG Grupa Gradiška.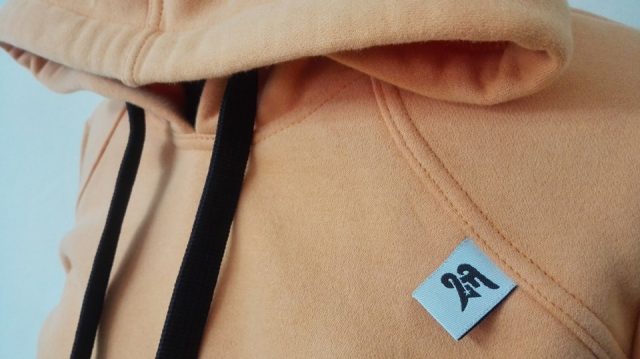 Considering that the company is 100% owned by the Most Association, which predominantly works with children and youth, Borojević says that their goal is not only to develop a high-quality local product in terms of design, making patterns, sewing, branding, and product placement but also to provide local talent with an opportunity to showcase their skills and abilities. An additional goal is to, of course, be successful in the market, which would allow them to invest their profits into community work and providing help for children and youth.
"These goals have been our motivation for the past two years and they have been pushing us forward because, at the end of the day, we have to know why we're doing something, and not just how many products we are putting out into the market," he added.
By founding this company, the opportunity to employ young creators has been established, and the Most Association was able to accomplish this through their collaboration with the Employment Bureau as well as through the various trainings they organize for those who are interested.
"We are committed to providing the training so that young people can master certain skills that make them more competitive in the job market and so that they can find employment more easily. In addition, we collaborate extensively with the Job Search Club, which operates within the Employment Bureau of the Republika Srpska. We do job interview simulations with Club trainees and try to give them advice on how to best to talk to potential employers," explains Borojević.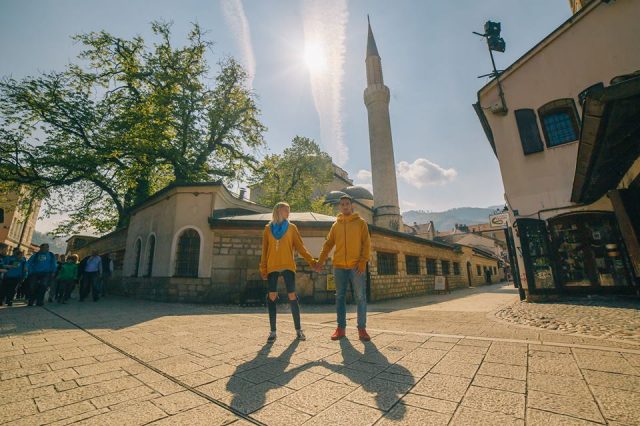 It's not at all easy to accomplish a project such as this. Nevertheless, even though it's a demanding undertaking, anything is feasible with the will and dedication. The basis of every successful project is initiative and clear goals.
Predrag explains how Funky Guerrilla looked when it was first started: "When you have a good team of people who jointly push an idea and fight to make it a reality, then it's easy to attract people who have the specific skills and competencies you need, which, in our case, were in the production of clothes. The initial funds can come from various sources: from credit lines, employment incentives, and grants to support from a number of different programs run by local foundations. However, people often think that funds are the biggest obstacle to accomplishing an idea, with which don't agree. They are very important, but the team's perseverance and dedication are the most crucial, especially in the first 18 months of operation."
Like every start-up, FG Grupa Gradiška has had both positive and negative experiences. One of the challenges they often encounter is the procurement of high-quality materials that aren't available in Bosnia and Herzegovina (BiH). It took the company more than a year to get in touch with the right suppliers and establish access to a continuous supply of quality material.
"Cooperating with more Bosnian artists is the direction we want to take in the near future. Our collaboration with Mark Feher was really successful and resulted in the "Funky Guerrilla x FEHER Black Edition" collection, which was showcased at the 33rd BH Nivea Fashion Week. We have plenty of plans and crazy ideas that would connect Bosnian artists with the Funky Guerrilla brand, but everything is still in the idea development phase and it's going to take both time and money to make that happen," adds Borojević.
At this time, you can buy Funky Guerrilla clothing in-store in Bosanska Gradiška or online via their website at www.funkyguerrilla.com. They have already worked with concept boutiques in Banja Luka and Mostar and now they are looking for future partners in all major BiH cities.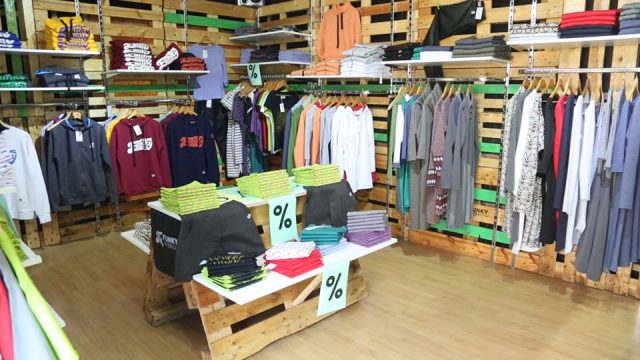 ---
This publication has been selected as part of the 2018 Srđan Aleksić Youth Competition, a regional storytelling competition that challenges youth to actively engage with their own communities to discover, document, and share stories of moral courage, interethnic cooperation, and positive social change. The competition is a primary component of the Post-Conflict Research Center's award-winning Ordinary Heroes Peacebuilding Program, which utilizes international stories of rescuer behavior and moral courage to promote interethnic understanding and peace among the citizens of the Western Balkans. The final winners of the 2018 competition will be announced in the coming months.
Support for this program has been graciously provided by the National Endowment for Democracy (NED).