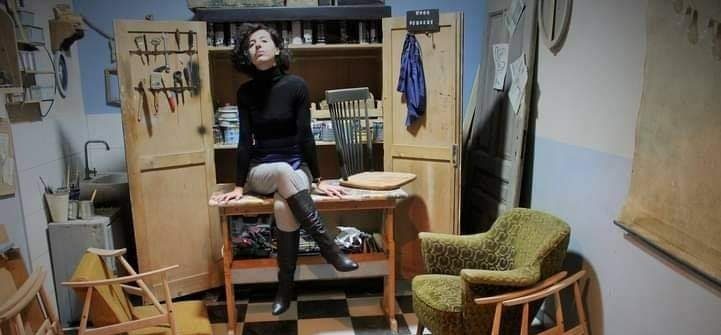 Redesigning and restoring old furniture – that's what Lejla Selimović, a law graduate, does for a living. The whole idea of the "Wood Surgery" workshop, according to this craftswoman, revolves around the process of recognizing the potential and beauty of discarded furniture, having the ability to aesthetically breathe new life into it, and finally, finding people who are willing to trust in her. For eight years now, Lejla has been turning dilapidated old furniture into modern pieces that are attractive to customers. She began this work, as she says, spontaneously and impulsively, out of pure love.
"I was never interested in practicing law because I've always been a more creative type. At one point, while arranging my own living space, I realized that I can get fantastic pieces from old, seemingly dilapidated pieces of furniture. The huge challenge was to start from scratch and dedicate myself to an area I knew almost nothing about up to then. I started researching, learning about wood and design, looking at things in a different way that I hadn't noticed before. I talked with craftsmen, started buying tools and equipment I didn't know about until then," says Lejla. Only when she acquired enough skills did her "Wood Surgery" story begin. 
Her usual day involves a lot of dynamics and dedication. "The workshop is located right next to the apartment where I live, so everything is very close. The day begins by replying to messages and arranging orders in my apartment, and then I put on my work clothes and go down to the workshop. So, in addition to organizing the purchase of pieces and materials, arranging orders, and devising new designs, I also do the work of sanding, minor repairs, painting, patination, and countering. I leave the part related to upholstery to an associate who does it in a professional way," explains Lejla.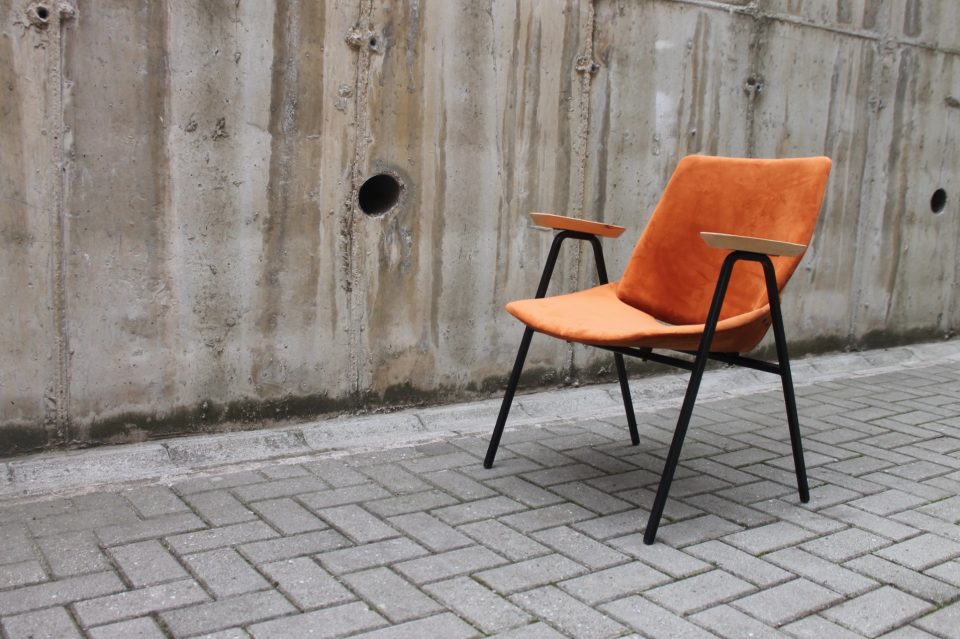 Photography, marketing, advertising, finances, and the organization of transport to the customer is also part of her job. The time she spends on one piece depends on the condition in which it arrives and the requirements of the customers, she says. "Sometimes, in addition to sanding, staining, gluing, changing the interior and upholstery, an armchair requires complete disassembly and re-gluing, carpentry, changing springs, and treating holes made by worms and insects wormhole treatment. If there are several layers of different colors on old wood, as is often the case, then everything will last much longer than when the armchair is in its original condition. In general, everything can take between four and seven days, if I do other pieces at the same time," she continues.
Lejla describes the market in BiH as inhospitable because financial incentives are almost non-existent. Still, she says, there are workshops to empower female entrepreneurship which are useful for networking and disseminating knowledge and experience. "As a woman in business, given the activity I chose, I haven't received negative comments. Admittedly, it's still unusual to see a woman working with tools and machines, but the comments are almost always positive and encouraging. I really only have words of praise for my colleagues. We help each other, recommend each other, cooperate. Fortunately for me, I'm surrounded by creative, hard-working people, mostly craftsmen, and there isn't any typical market competition between us," adds Lejla.
Her products exude minimalism and sophistication, while she finds inspiration when she sees wasted potential. "I think I visualize things very well and as soon as I see an old piece of furniture, I see the potential. In an instant, I see what it can look like after restoration and I am guided by that feeling. I really enjoy this job which, it's true, is more of a calling than a job and I believe that it is precisely what I enjoy while doing it that motivates me, so my inspiration never runs out. Certainly, the extremes of where I find an old piece and the place where it ends up are always motivating. I enjoy seeing some piece that has been written off in a new light," she describes.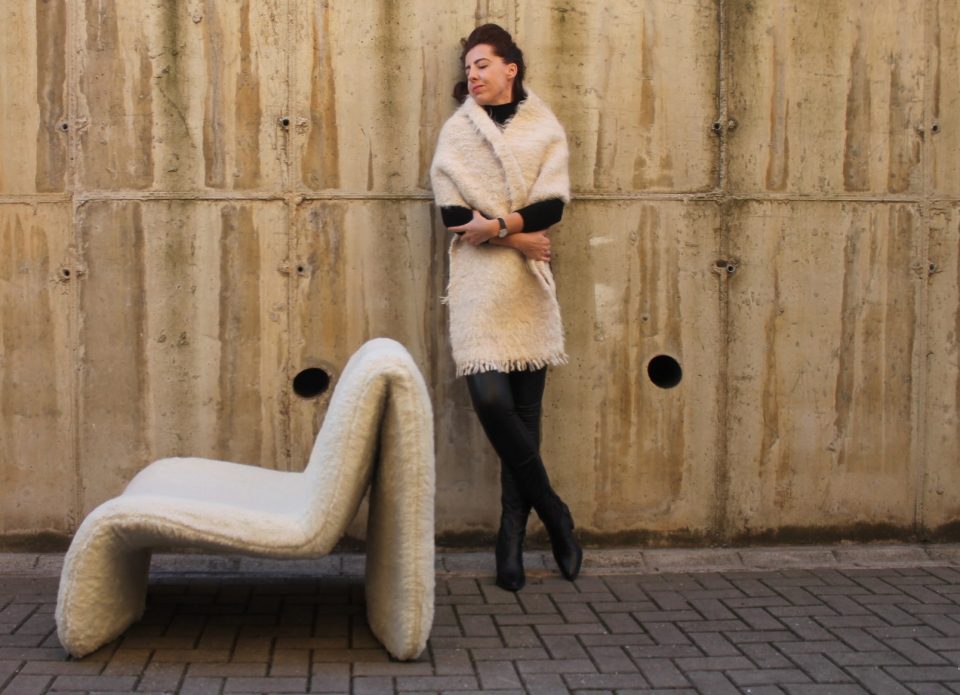 Her biggest success so far, she says, is designing and maintaining her own business in a rather harsh environment while starting from scratch. "I used the talent and the need to create and work with my own hands, which absolutely suits my nature making it profitable by offering people services which haven't been that popular in our market so far," she continues.
In addition to good product quality, good marketing is also important for success. Lejla attracts an increasing number of fans and potential buyers with her photos on social networks. "Photography and social networks are today what shop windows used to be, as far as I can tell. We tell a story with good and interesting photography and bring ourselves and our work closer to potential clients. Personally, I really like photography and I'm happy that I have enough talent for a solid presentation of my pieces on social networks," she says.
But Lejla also confirms that the craft is in some ways connected with art. "For me, almost every craftsman is also an artist, considering that we make useful objects that are also decorative. I have a special kind of respect for all skilled and hard-working people—whose work in our country is extremely undervalued and underpaid—because I know how much work and skill it takes, for example, to make a Bosnian carpet or to make carvings in wood or copper," she points out.
With her furniture, this woman from Zenica also decorated the business premises of others, but she adds that she now mainly collaborates with architects who are looking for specific and unique pieces when decorating interiors. As she says, this is not a job from which she can get rich, but it certainly brings money and interest to many people. Citizens thus recognize the importance of domestic products and recommend the workshop to support a domestic small business backed by women. "I'm the only employee, but as the whole process is very complex, I have a couple of associates for tasks that I can't do by myself. I have no ambitions to expand to other cities because the concept is designed so that clients bring or order pieces that I make according to their wishes and they are people from all over BiH. I actually have the least customers in Zenica," she says.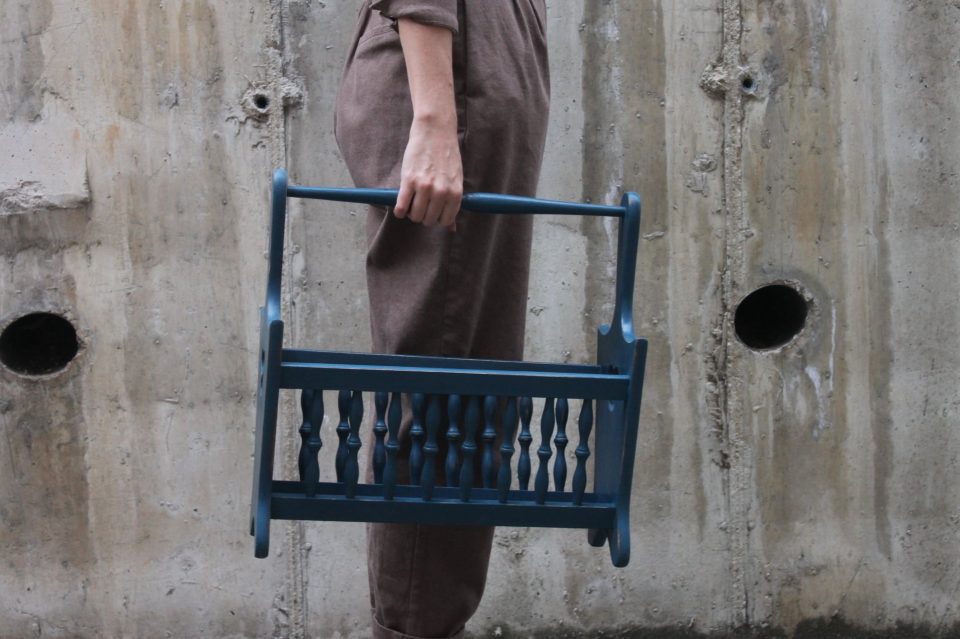 Lejla encourages all female and male entrepreneurs to find something they really like to do, because then they will do well, and when they do well, it will be recognized. "Business is a very challenging adventure, especially for women, so love for the job at hand will make everything easier and more beautiful. They should be ready for a lot of work and sacrifice, but the satisfaction you have after you design and realize something yourself is a unique feeling and can't be compared to any 'corporate' job," she concludes.
You can see Lejla's beautiful pieces of furniture on Facebook, Instagram and Twitter.