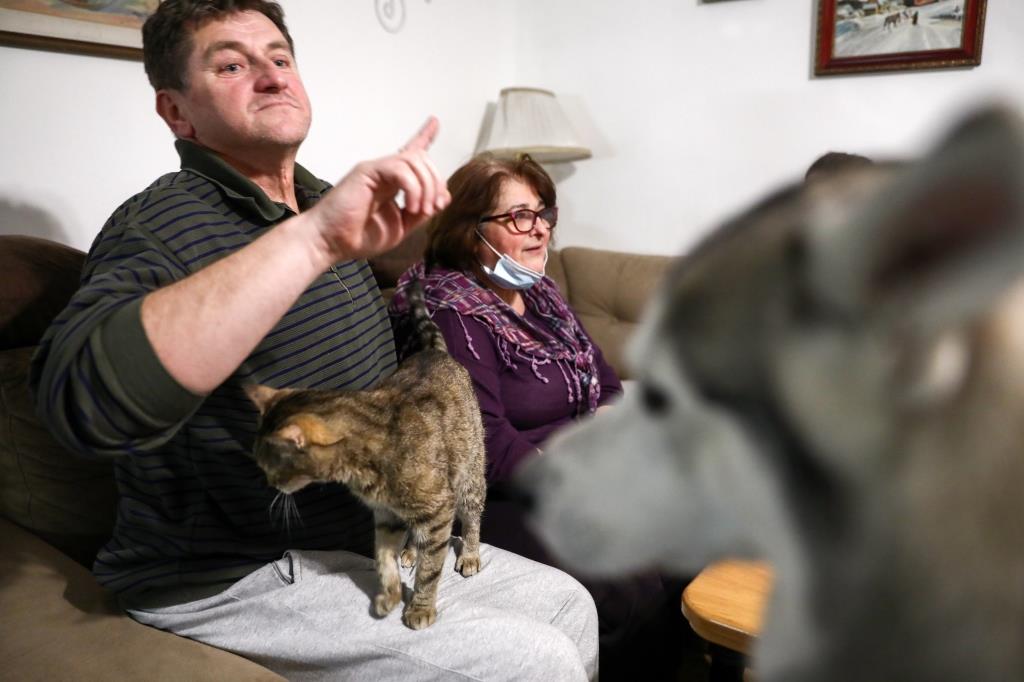 A married couple from Sarajevo, Zlatica (55) and Muhamed (58) Kljuno are celebrating 28 years of happy marriage this year. Their life has been filled with love for each other and their two children. They believe that their different religions have brought a lot of prosperity and happiness into their life. They say that the key to their successful marriage is that their differences complement each other perfectly – what one of them lacks the other one has.
Fateful Skating in Skenderija
Zlatica and Muhamed have known each other since childhood. They say they dated when they were very young, which made them want to reunite later. They met on the skating rink in Skenderija when she was in the eighth grade of elementary school and he was in the second grade of high school.
"I was on a skating rink, here in Skenderija, when something tiny and bombastic flew by. Once, then another time, and I remember thinking, 'this one could knock me down, I swear to God!' So I stopped her, I said let's talk a little bit before you take me down. That's where it all started," Muhamed recalls with a laugh.
Zlatica reminds him that their friends have been asking her all her life what attracted her to him, although she thinks it is obvious how charming and nice he is.
"We were together, and then we broke up. We were friends and after 17 years we started dating again. You think 'I'm young, it is still early for something serious, but…'" adds Muhamed.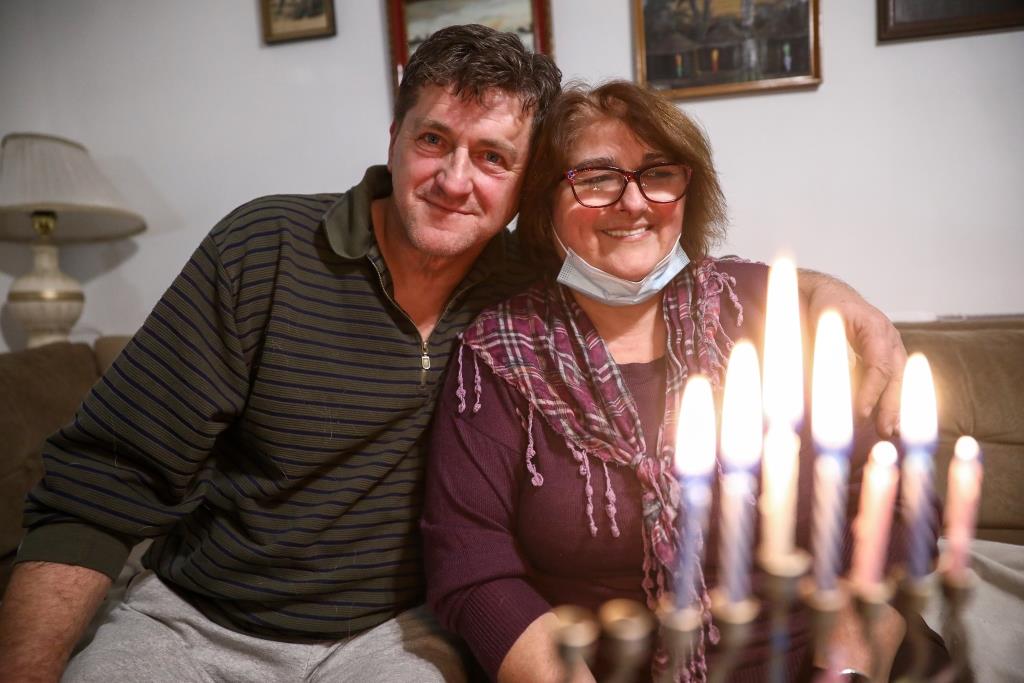 They Complement Each Other Perfectly
Although their personalities are different, they believe that is what binds them together. Their differences create a balance in their marriage.
"I'm more down to earth, and his head is in the clouds," Zlatica points out.
"We complement each other and stay close to each other. She is quite calm, I am more dynamic, more explosive," Muhamed admits.
Muhamed is a retired police officer, and he says that even now he is always on the go, hanging out with friends and family, while Zlatica likes to plan everything.
"I just love this marriage and this life. I don't even have the feeling that I'm missing anything. And Zlatica's different religion makes our lives more prosperous," says Muhamed.
"We are enriched by that," Zlatica proudly concludes.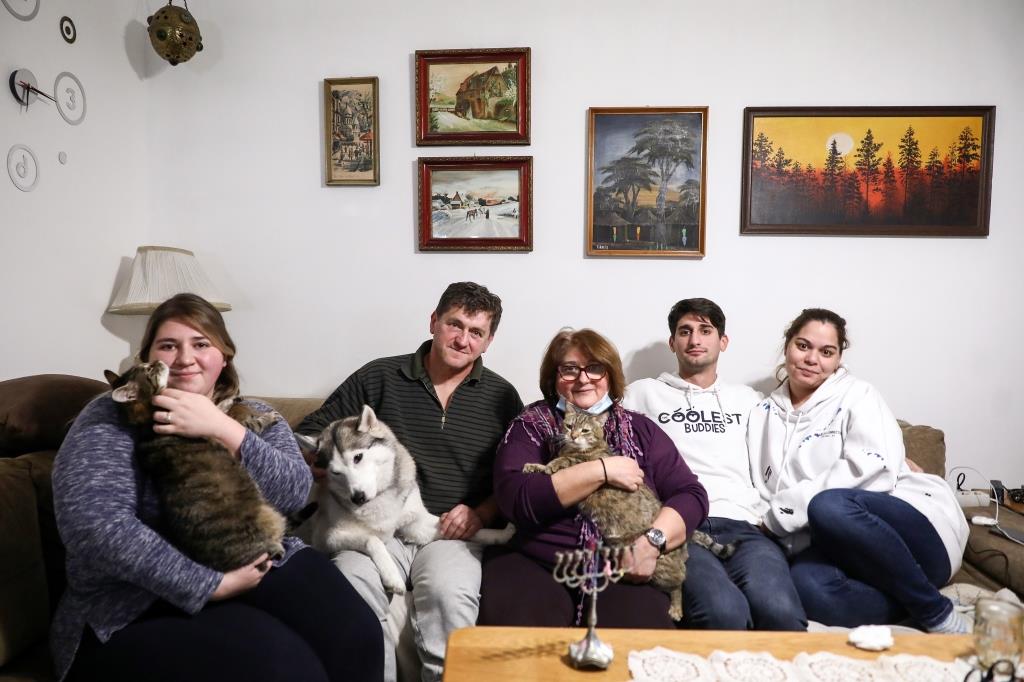 Family Support at a Time When Nationalism Was On the Rise
They both point out that from the beginning they have had the support of their parents and friends because they grew up in a society in which national and religious differences were not talked about.
"These differences were not thought of at all, nor should they have been thought of. We were not brought up that way, and nobody knew what your religion was, nor did anyone ask. You were never called out for who you were. We are the generation of the 60s that lived the most normal life and we did not care about religious differences," Zlatica recalls.
They got married, as they say, in 1992, when nationalism was on the rise. However they still had the full support of their parents. It was only Muhamed's uncle who opposed their marriage.
"The only one who objected to her being a Jew was my uncle. Once he visited us and was greeted by my mother. He started yelling at her, so she showed him the door. My late father was there, sitting motionlessly, not uttering a word. We all expected him to scream, 'how dare you do that to my brother,' but he is silent. I look at him, and then at my mother. She is furious and says 'If Zlatica is good enough for me and you, what is he worried about?' And my father was reading Oslobođenje, and says, 'Rađo, you're right. I wanted to knock him out. Call the sisters to see what we will do.' And so, we got married," Muhamed recalls with a smile.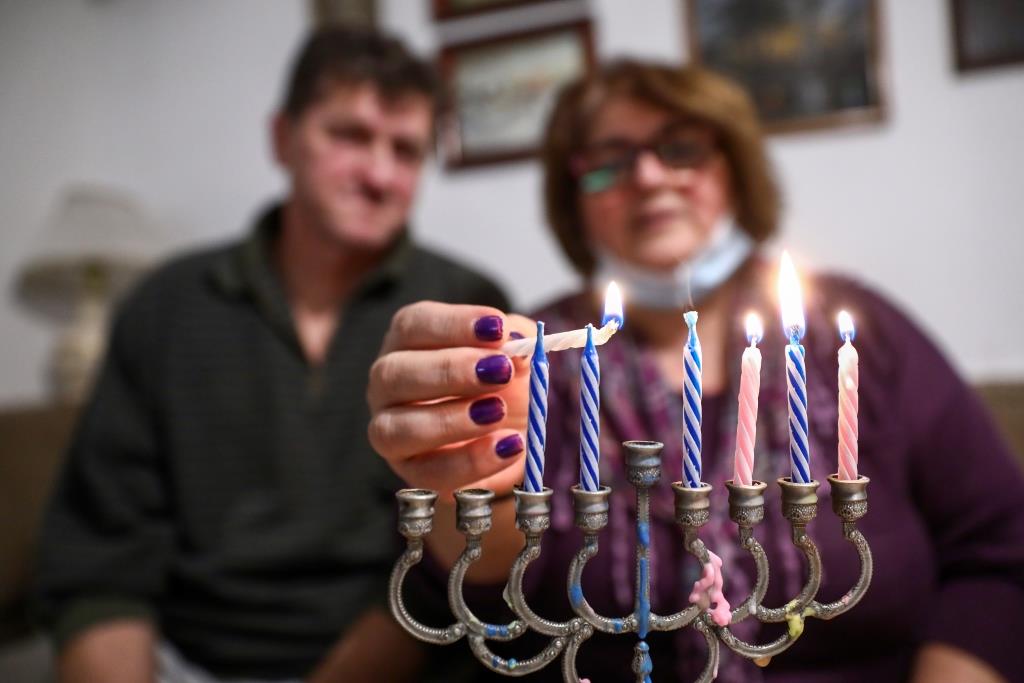 Their son Benjamin and daughter Benina also plan to be in 'mixed' marriages. This makes their parents happy. They still jokingly add that every marriage between a man and a woman is a mixed marriage.
"Our son and future daughter-in-law have a story similar to ours. She lives in Israel, in Jerusalem, and he is from here. And should I tell him 'you can't go there, you can't do that.' God forbid! Go children, and fight like we did."
They add that their daughter will marry a Muslim and that they will have a Sharia wedding in the mosque and a wedding according to Jewish customs in the synagogue.
Before the war, they celebrated all the holidays together. Today that is not the case. Muhamed's parents are not alive, and Zlatica's parents and her brother live in Israel. Still, they hope that this tradition of family gatherings will now be continued by their children.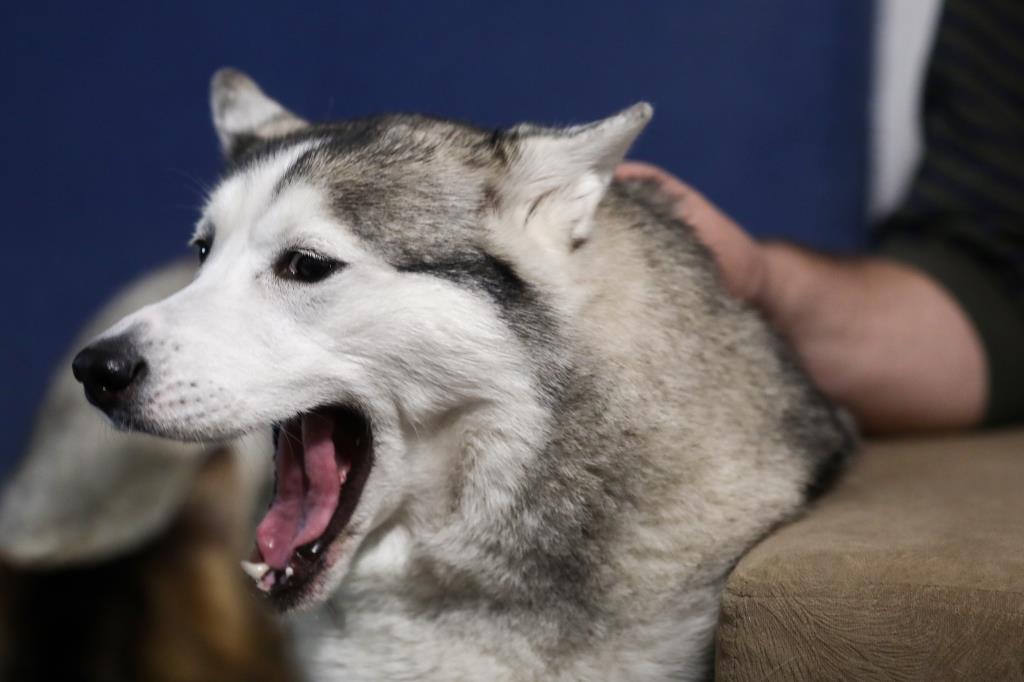 Challenges in Raising and Educating Children
They say that it was difficult for them to explain to their children that they celebrate both Muslim and Jewish holidays, especially as their children's peers did not know anything about Hanukkah, for example.
"It was very difficult to explain to Benjamin that we celebrate Eid and Hanukkah. He would come home from school and tell us, 'but they don't know what Hanukkah is.' Then on another day, he would come from school and say I swear to Allah, and he couldn't have heard that from me. I told him, 'Son, if you believe in something, you believe from the heart, and not to convince others in that.' It was hard, I had to go to talk with the teacher sometimes," Muhamed recalls.
Zlatica adds that they both received religious education. "In school they attended Islamic religious education, and on Saturdays I held a small school for Judaism, so they learned the customs of that religion."
Although Benjamin did not have any major problems during his school days, Benina did in primary school. It was a very traumatic experience for her and her parents, which is why her parents decided to move her to another school.
"Benina was in third or fourth grade. One day she came home crying, and she says, 'Mom, I have nobody to talk with me in school.' And I asked, 'well, what have you done so 33 children won't talk to you,' and she says, 'I don't know, Rijalda says that I am a Jew, and that she shouldn't hang out with me because we kill people!'"
They believed that that little girl could only have heard something like that at home. After hearing their reaction, the teacher held a parent-teacher meeting, where the girl's father apologized to them. However, after that, they decided to change schools.
"Still, I decided to transfer her to another school, after her teacher told her, 'well done Benina, if you made all this up!' She came home crying – imagine telling a 10-year-old that she made it all up. Let's transfer her to another school. There were other such situations there as well, but the teacher always reacted correctly. It's what you bring from your home, it's not the children's fault," concludes Zlatica.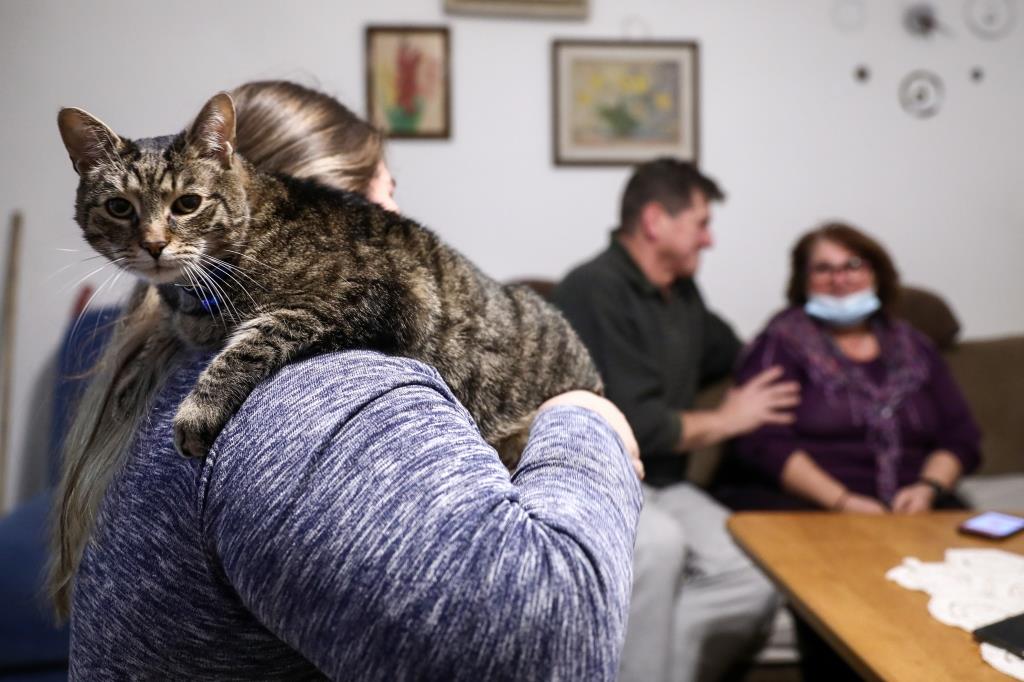 Together Through All the Ups and Downs
Zlatica and Muhamed believe that love is not only strengthened in beautiful moments, but when life is difficult. Then partners must be supportive of one other.
"Love is not just the honeymoon phase. Love is when it is tough, when you need to be there, to push each other, to support one another, and to correct when needed," says Muhamed.
They recall their struggles with serious illness.
"When they diagnosed me with cancer, that's why I have a hard time talking. When they told me, the first thing I thought and looked at was her. She stayed with me. The secret of our successful marriage is that we always push each other even when we argue. There's always laughter, jokes," Muhamed explains.
Zlatica immediately confirms his words, jokingly claiming that they hoped he would talk less after the operation and recovery. But she adds with a smile, "You see how much he talks, and he promised us that he won't talk this much…When all this was over, treatment and everything, and he finally spoke up, I went to the doctor and said, 'you really tricked me. You told me he would be just like characters from silent movies, and now he's talking like five people at once!' He's full of spirit, and there are times when he's not like that, so then I tell the doctor he probably did something to my husband's head."
They say that there are discussions and even arguments in their relationship, but that there is never a lack of understanding and respect.
"And we do fight, but smartly, with arguments. It is all about understanding, love. Money is spent, youth passes, and beauty is fleeting. Here we are, the children are gone, and I have my Zlata by my side," concludes Muhamed.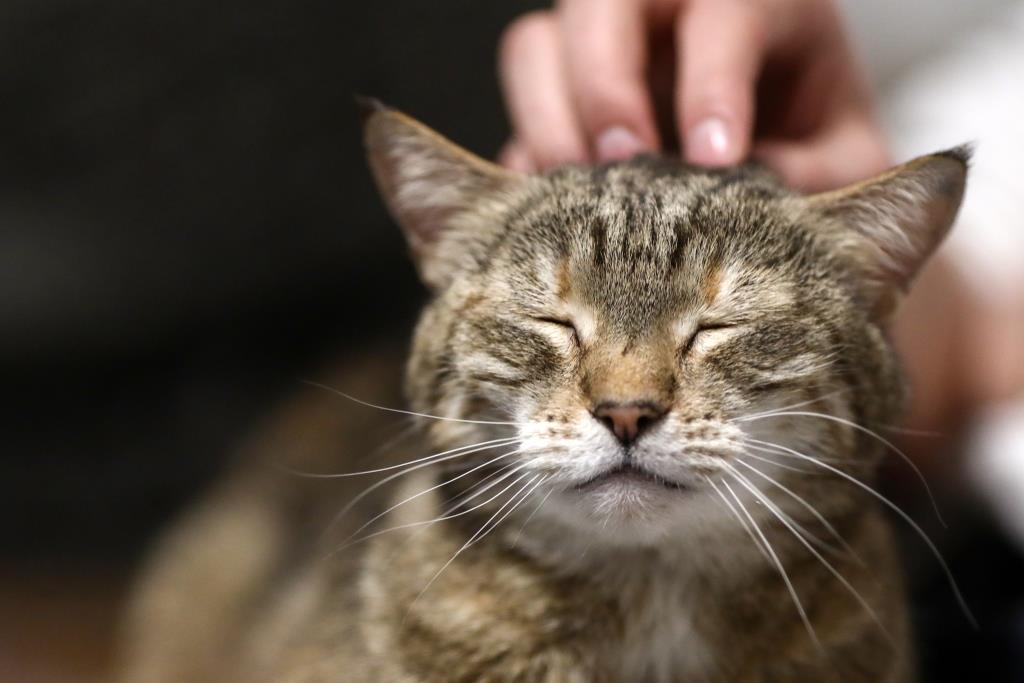 No One Can Ruin Your Relationship If You Fight For It and Defend It
They point out that faith should not be a factor in choosing a partner with whom you want to build a life, and that young people should not allow anyone to interfere with them and their partner.
"There are stories on different [Facebook] groups – about Sarajevan women, about raja, and someone comments whether a mother-in-law could destroy a marriage. Neither a mother-in-law nor a father-in-law can ruin your marriage. Here we have Benjo, and if he allows, I can divorce him from his girl," Muhamed adds jokingly.
"Respect is the foundation of everything," adds Zlatica.
They conclude that there is no ideal relationship, but that it is important to find someone with whom it is worth striving for the ideal one, especially if it is someone with whom you can be nice, someone you will look forward to. As Muhamed says, "I often go for coffee with friends, but I go home quickly because I cannot wait to do so."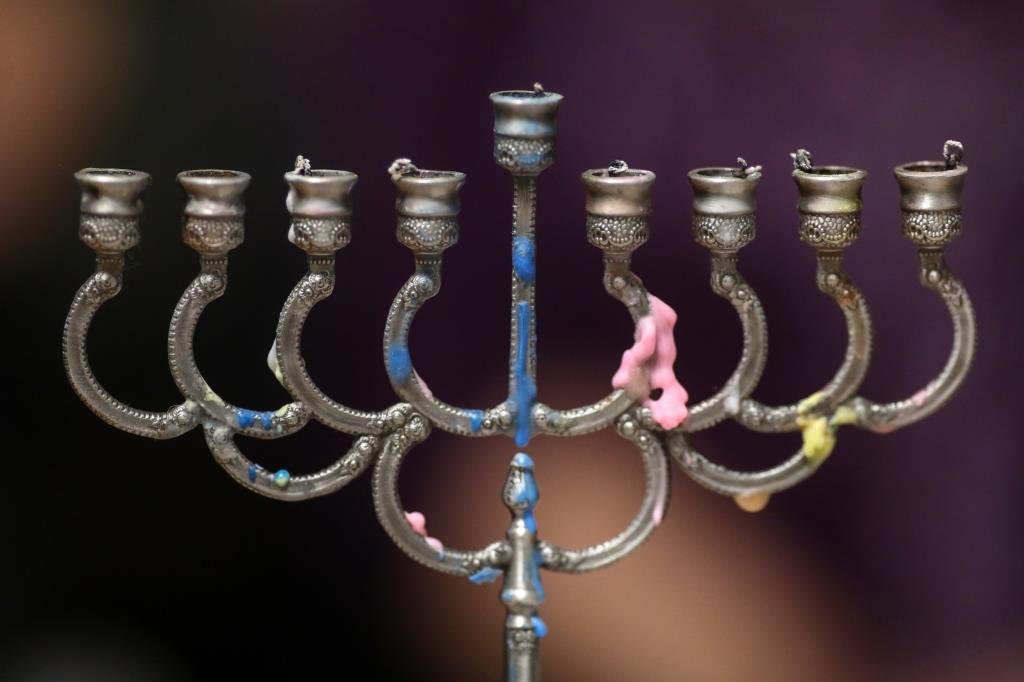 Text editing: Balkan Diskurs team; Photography: Armin Durgut; Photo Editor: Dr. Paul Lowe. 
This story is part of the "Love Tales" project implemented by the Post-Conflict Research Center (PCRC) with a group of Balkan Diskurs youth correspondents. The project is implemented with financial support from the VII Academy, the BOLD program of the US Embassy in BiH, and PCRC's core grants, with the aim of challenging the common narrative that real connections between Bosnia's different ethnic groups are unattainable by documenting stories of successful interethnic relationships across the country.