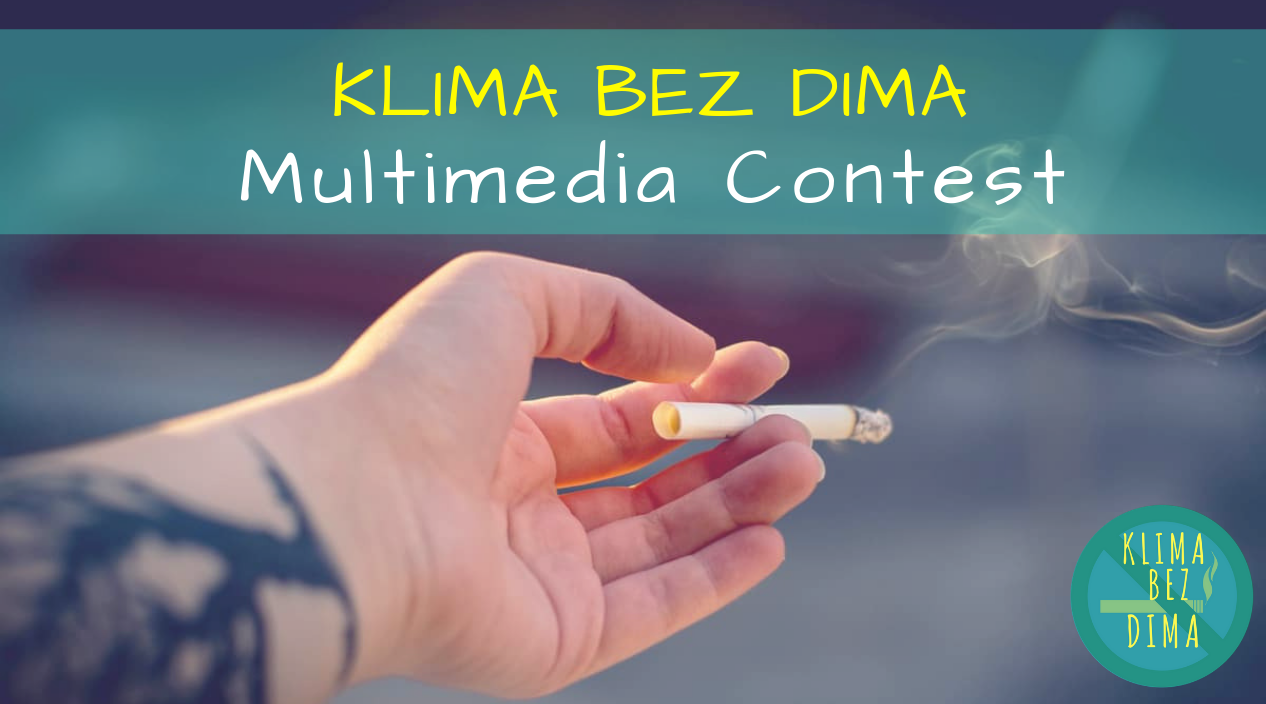 The Klima Bez Dima initiative invites youth from across Bosnia and Herzegovina to submit creative multimedia content that tackles topics related to smoking in BiH and its impacts and/or promotes the benefits of a smoke-free environment. The content submitted as a part of this contest will be featured across the Klima Bez Dima and Balkan Diskurs online and social media platforms in an effort to promote the amendment of BiH tobacco control laws and advocate for a healthier environment for the country's citizens.
CONTEST PRIZES:
The following cash prizes will be awarded to three contest winners:
1st place = 500 BAM
2nd place = 300 BAM
3rd place = 200 BAM
ELIGIBILITY:
You must be 16 to 30 years of age to enter
You must be a current resident of BiH
You must submit original content to win
SUBMISSION DEADLINE: 15 May 2019
CONTENT GUIDELINES:
The following types of multimedia content can be submitted:
AN IMAGE (Images include photography, memes, graphics and infographics, cartoons, and drawings)
A WRITTEN ESSAY OR SHORT STORY
A VIDEO (2-minute max)
The content you create can be in any tone – humorous, educational, personal, inspirational, emotional, etc. Just remember that it must cover topics related to smoking in BiH and its impacts and/or promote the benefits of a smoke-free environment. AND PLEASE FEEL FREE TO GET CREATIVE!
HOW TO SEND US YOUR SUBMISSIONS:
Please send your submissions to [email protected] with the subject line "KBD Multimedia Contest" and include the following information in the body of your email:
Type of multimedia content: (specify whether you are submitting an image, essay, or video)
A brief summary of your submission (1 – 3 sentences):
First and last name:
DOB:
City of residence:
ANNOUNCEMENT OF WINNERS:
The top three contest winners will be announced at the end of May 2019. 
---
FOLLOW KLIMA BEZ DIMA ON FACEBOOK (@KlimaBezDima) AND INSTAGRAM (@klimabezdima) FOR CONTEST ANNOUNCEMENTS AND UPDATES!
To learn more about the Klima Bez Dima initiative visit bit.ly/klimabezdima and sign the petition to support a smoke-free BiH.