The educational cultural center IHTUS has been providing educational and social opportunities for children for 14 years, in the form of workshops, camps, and sporting events. They also offer assistanceto 130 vulnerable families from the Banja Luka and Prijedor area through the Godfather Project which assigns patrons to children in need.
Ljiljana Baniček, president of IHTUS and coordinator of social and economic projects, explained that they hold workshops designed for children which deal with topics such as substance abuse, sexual harassment, and family relationships. 
"When people from abroad come to us, we usually organize three-day camps for learning English and thus enable our beneficiaries to try to learn the language in a creative way. To make it not only about learning, we also have sports workshops. In that way, children participate in different sports such as football, American football, floorball and so on," said Baniček.
When IHTUS began, they had a group from abroad who did not speak the local language, so they invited students who had attended one of their English courses to help with translation during workshops in the publicly-owned Vranješević Rade Home for Children and Youth in Banja Luka.
The students wanted to continue working with children who were without parental care and proposed to teach the children English. After some time, they realized that the initiative was falling short of their initial expectations, and the instructor at the Home suggested that they organize the so-called Readers' Club.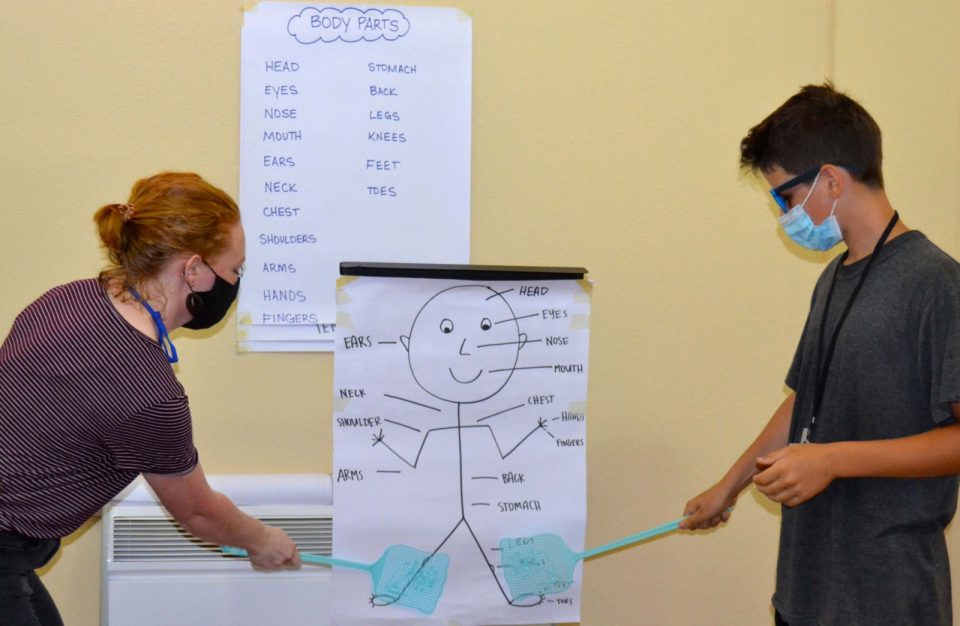 A Lifetime of Memories
Belinda Čaplin, IHTUS coordinator for international cooperation, explained that the Readers' Club, which was created in 2010, gave children the opportunity to visit the Children's Library in Borik, Banja Luka, as well as held various workshops for children in the Home. With the relocation of the library in 2019, the visits stopped, but the organization of workshops in the Home continued. 
Nina Galić, Nada Lekić, and Katarina Travar are long-time volunteers at IHTUS. Together with other volunteers and colleagues from abroad, they have participated in various workshops and events. They have acquired extensive volunteer experience but also, as they say, memories that will be with them for a lifetime.
"It is very difficult for me to single out my favorite workshop because I liked each of them in a different way and enjoyed all of them equally. I looked forward to every trip to the library, the theater, all the time I spent on the playground and with others," explained Nada.
Nina points out that the most important part of all these events is the smiles they bring to the children's faces, which gives them a great deal of satisfaction.
"Through all these events, we connect more and more with the children. And of course, we are big children ourselves, so it allows us to go back to our childhood and play and have fun with them. I personally feel fulfilled when I know that I'm going to see, as I like to say, my children, to play and have fun with them. That makes my day! It means as much to me as it does to them. Children appreciate all of that and they always need good company," said Nina.
She believes that everyone who can should volunteer because "there is nothing better than knowing you can make someone happy."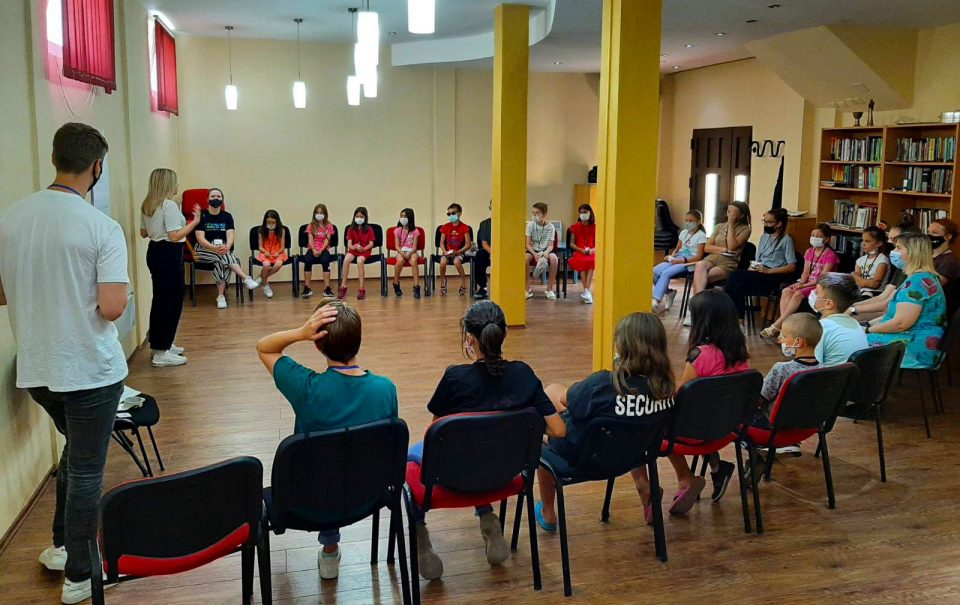 Katarina recommends volunteering at IHTUS, because it gives you the opportunity to meet new people, experience other cultures, and broaden your horizons. She adds that this job is great for anyone who likes working with children.
"During my volunteering, I learned a lot and had countless great opportunities. Of course, working with children isn't easy, but their smiles and happiness are the greatest reward for the effort," Katarina believes.
In the near future, IHTUS plans to strengthen volunteer activism and organize numerous projects. In the second half of September, a new volunteering program will start and Baniček encourages high school and university students to apply. Through the program, volunteers will have the opportunity to receive volunteer booklets.
The Godfather Project
In cooperation with Fida International, IHTUS organizes the Godfather Project which provides assistance to 80 socially vulnerable families in Banja Luka and 50 in Prijedor. Baniček explains that project assigns each child a godfather who corresponds with them and assists them financially.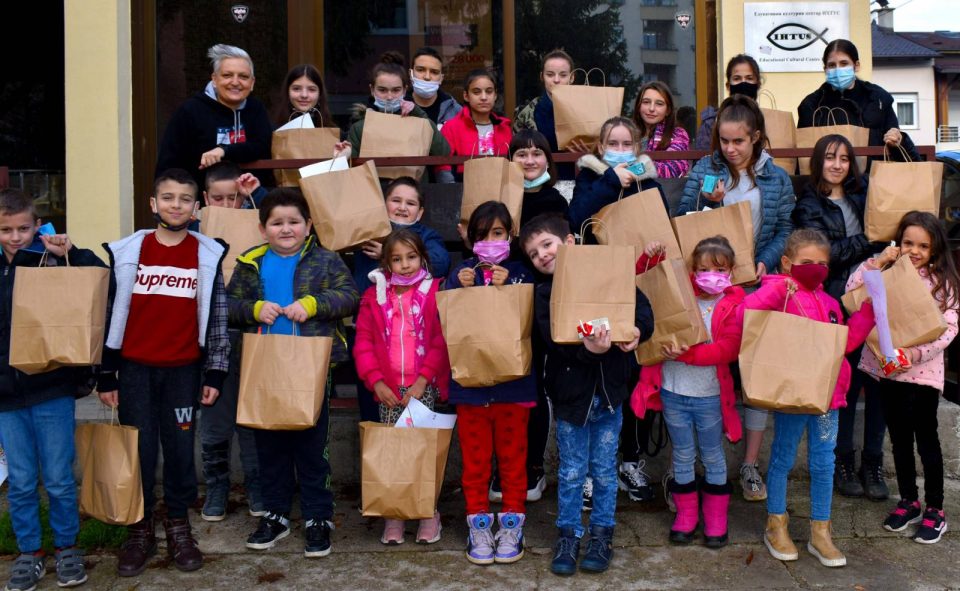 "They really care about these children and send them various packages, letters, and money for clothes, shoes, education, and the like. Also, children have direct contact with their sponsors, with our help. They cannot meet in person, but they write letters to them. That way they know that they have someone in Finland who thinks of them and wants them to finish school," said Baniček.
IHTUS doesn't determine how the money should be spent, but rather holds a meeting with parents and children at the start of the school year to find out what the children themselves need, whether it be school supplies, clothes, shoes, or other things. If the children want to go on an excursion, this can also be arranged for them. Families receive food and packages of necessities throughout the year, as well as during special events organized on Christmas and Easter for the children and their siblings.