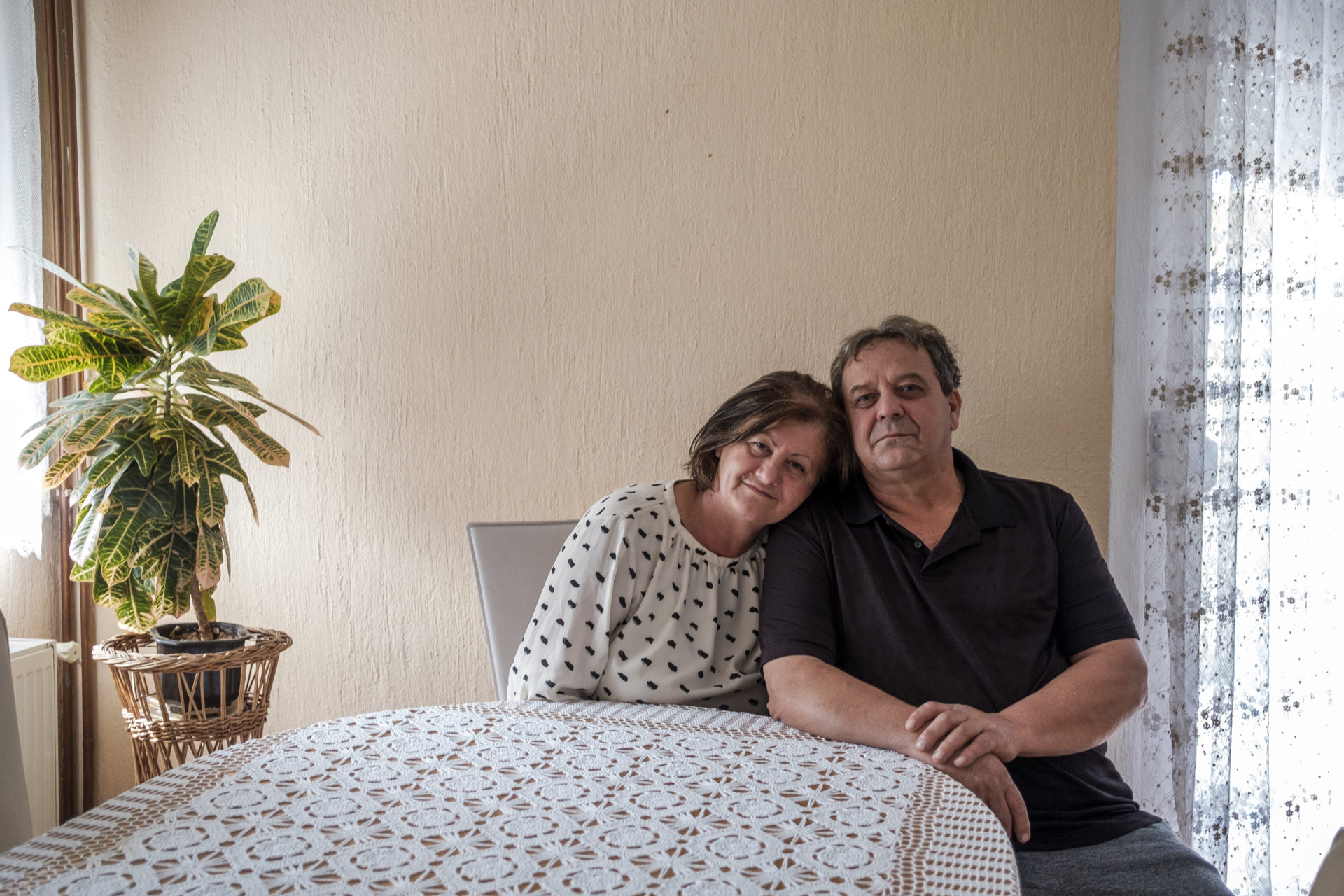 The love between Sejfo and Mira Mahmutović has withstood the tests of war, distance, ethnic difference, and more. Since meeting in high school, this love has blossomed into a happy life together in marriage. 
Sejfo describes his family as "a little former Yugoslavia," consisting of himself, Mira, and their children Robert and Fatima. When asked why his son has the name Robert, he replies with a smile that he was named after a character from a novel. 
Sejfo and Mira's love began in high school. Mira explains that they would gaze at one another during the bus ride to school and they fell in love. She recalls that Sejfo was "a favorite among the girls," because he was handsome and involved in athletics.  "A bit of a musician, a bit of an athlete," adds Sejfo.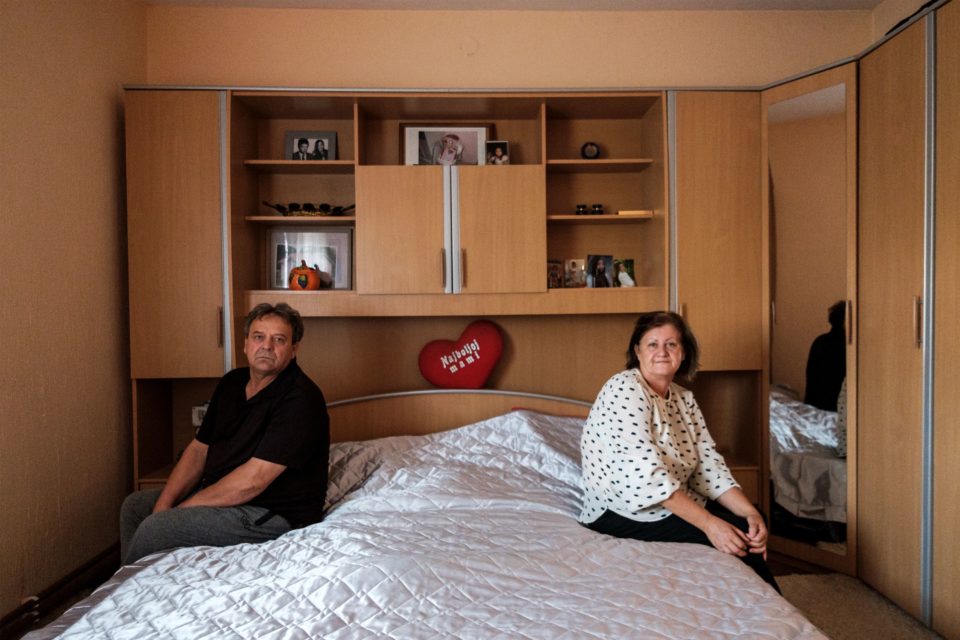 Mira was never bothered by the fact that Sejfo is of a different ethnicity. "I was young, I didn't care about that … People talked a little, but what do I know. I guess I was young, so I didn't care about it," she says. 
Sejfo concurs, noting that the two of them "could write a novel" about the things that have been said behind their backs. In spite of this, however, they were both persistent. During the 1980s, Mira moved from Bosnia and Herzegovina to Slovenia, but Sejfo eventually found her in Ljubljana. "We met again and then later got married. There were all sorts of obstacles, but it turned out well," Mira explains, pointing out that while gossip was passed along to her parents, she never heard it directly herself. 
They were the first young inter-ethnic couple in their area to start dating, but according to Sejfo, "it didn't take long, after our marriage there were two or three more mixed marriages in the village. But we were generally the first to break the ice." Mira adds that the support of his family meant a lot to her.
The phrase mixed marriage doesn't make sense to Mira, to which Sejfo argues, "How are we not mixed? I'm a man, she's a woman." 
When it comes to multi-ethnic couples, Sejfo doesn't see any progress being made in the social sphere. "There were a couple of cases in my neighborhood where the wife was Orthodox and the husband was Muslim. He died before her, and then when she died, the problem was where to bury her. However, that's since been solved," he recalls, explaining that the Municipality of Tešanj has allocated a cemetery for those from ethnically mixed marriages, should they wish to be buried there.
The war in Bosnia and Herzegovina did not change Sejfo and Mira. "We have the same views. For me, what kind of a person you are comes first, and it will always be that way. That's also how I'm raising my children – to appreciate a person first of all as a person, rather than paying attention to nationality, race, ethnicity, or any other categories," Sejfo asserts.  
Family Support
Sejfo says that his wife is devoted to her family and to his parents, whom she respects like her own. "In the neighborhood where we lived before, she was a favorite. And even now, where we live, the whole neighborhood really loves her," Sejfo says, describing his wife as kind, hardworking, and cheerful woman.  Describing her husband, Mira says that in addition to good looks, he also has a good soul. 
As Sejfo recalls, "we got married on Friday, and I joined Yugoslav People's Army on Monday. According to Mira, she was only able to get through this period with the help of their families.
Apart from the army, Sejfo also spent a lot of time away as a drummer, playing gigs in former Yugoslav countries and beyond. After the war, Sejfo went to work in Germany for ten years, and later in Pula, Croatia. They have been living together in Jelah since 2015.
Describing their daily life, Mira says, "he comes home from work, we have coffee and lunch, and then sit together and talk. Sometimes we also visit our hometowns together. We spend time together. Every day is precious."
Neither Sejfo nor Mira are religious, but as Sejfo points out, they celebrate every holiday: "While my sister was alive, since she was older, we went to her place on the first day of Eid, on the second day we usually visited cemeteries… And as for Christmas, Easter, and St. Nicholas Day, we would visit Mira's parents. We would make some food and visit them."
"She was even complimented by the hodja, you see," Sejfo says of his wife, "she was a favorite up in our town, especially among the older women."
Sejfo credits their supportive parents as one reason for the success of their marriage. "Never at any point did her parents interfere in our marriage. They never questioned us nor our decisions. And neither did my parents. My parents really loved Mira. Her parents respected me as well, but when my father was sick, Mira was the only one he let help him with things, not me or my siblings. It was the same with my mother," Sejfo explained.
In addition to the support from their parents, Sejfo also cites Mira's affectionate nature and expression of her love as a reason for the success of their marriage. "It's always been like that," Sejfo says, recalling the promise she made when they were young that she would never to leave him.
Sejfo emphasizes that they don't allow themselves to be bothered by the "nonsense" they hear from others and the obstacles society throws at them. "I think that's the biggest secret. We married for love, even though we're high school sweethearts. I wasn't even working when we got married, I went straight into the army. Her life changed completely. My parents knew her parents, and her parents knew mine, but still, the customs are different," Sejfo describes.
As Mira recalls, "his sisters and his mother always asked me what I would like when they were preparing meals, and if I didn't like something, they would make something I did. To this day, his siblings are so kind to me. They've always been there for us, and for me, and are to this day."
There are five or six multi-ethnic marriages in their neighborhood, but in Sejfo's words, "that damn war took a toll!" He explains that "There are no longer marriages out of love. It's difficult. People get divorced, only personal interests are important. Now it's like it used to be before, where the rich only marry equally rich people. Believe me, that's how it is nowadays." He also believes that young people care to much about social gossip.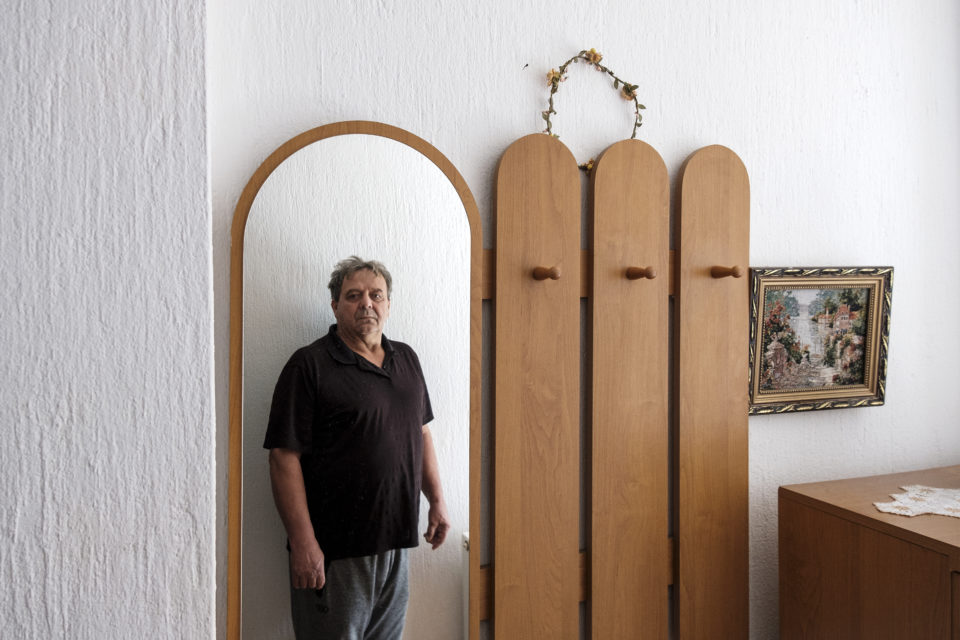 Where there's love, Sejfo maintains that there should not and cannot be any obstacles. "And if both our traditions are respected, I will never ask why we are celebrating her holidays. I celebrated many of those as a young man with my friends anyways," he notes.
"Your Heart is What Matters"
Sejfo believes that a person who really cares about you is worth fighting for. "When you see that they care, that it's really true love, then you really have to fight for it, because we all need a partner we can rely on, in good times and in bad, through everything. And these are values worth fighting for," he says. said Sejfo, and Mira agreed with his words.
Children make any marriage stronger, Sejfo believes. Mira agrees and says that love is everything: "What we have is love. We've been through everything, and that's it, we always stick together. To me, that's love."
Sejfo advises young people to "Look at the person first, see if they are the person they should be. And no matter what someone's name is, whatever God they pray to, it's still the same God. What matters is their soul, not their name or religion."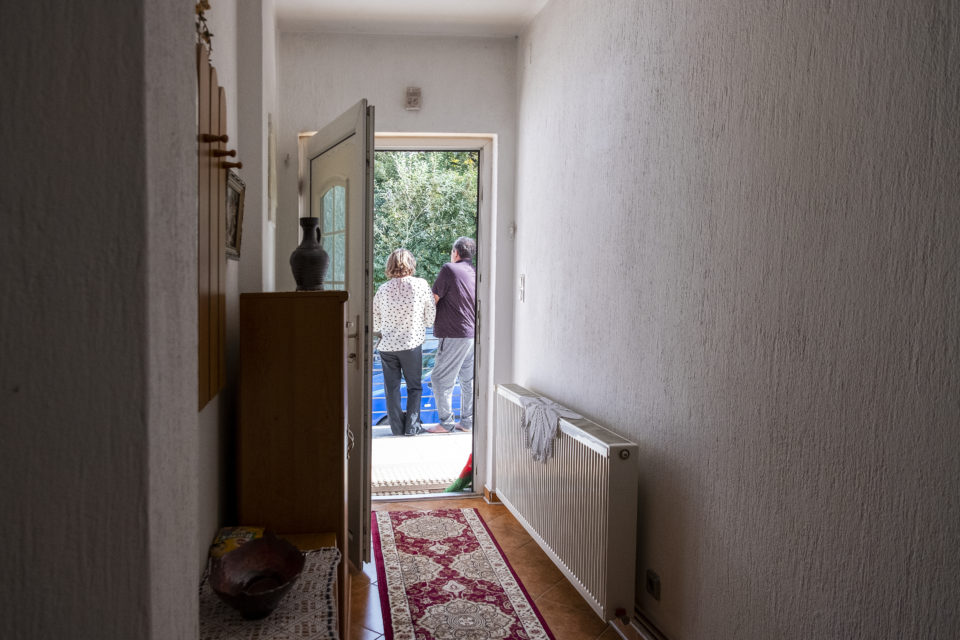 Sejfo adds that at the beginning of a relationship, material things shouldn't be the primary concern for young people. "People appreciate more what they acquire on their own. Up until sixteen years ago, we had almost nothing. Everything was burned up and destroyed, so I didn't have any money to do anything… But in the end I was lucky to go with my brother who took me to Germany. I was persistent, and I succeeded," recalls Sejfo, who with two years' of work, managed to buy a plot of land and build a house.
During that time, Mira struggled with loneliness and raising their children by herself, but as Sejfo points out, "She bore the burden here, I there." This goes to show that nothing can conquer love.