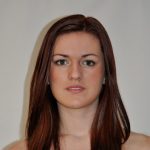 —

Amela Orlović

—

Amela Orlović is a former intern at the Post-Conflict Research Center in Sarajevo. She is currently completing her undergraduate studies at George Washington University, where she is majoring in International Affairs with a concentration in International Development.
After the horror of war and genocide in Bosnia, a widowed wife returned to her home in Konjevic Polje with her seven kids only to learn that a church had been built in her front yard. Her battle to have the church removed from her property is still ongoing more than 20 years later.
After years of civil war and oppressive Taliban control, taking photographs became a crime, which caused a complete media blackout in Afghanistan. When the US invaded the country in 2001, fledgling free press emerged and a newfound fascination with the power of photography was brought to light.