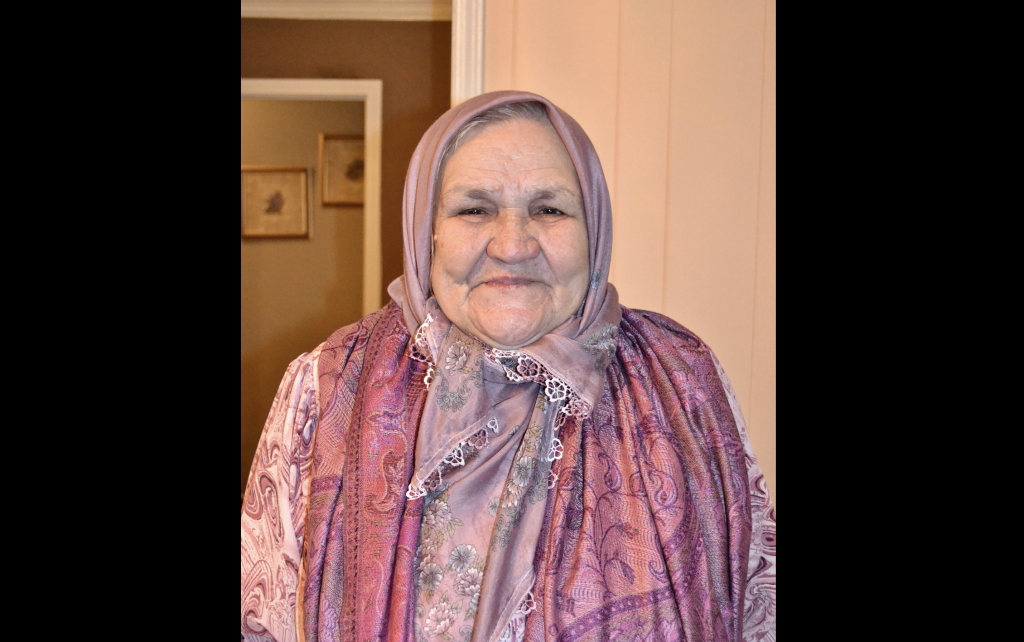 After the horror of war and genocide in Bosnia, a widowed wife returned to her home in Konjevic Polje with her seven kids only to learn that a church had been built in her front yard. Her battle to have the church removed from her property is still ongoing more than 20 years later.
After the horror of war and genocide in Bosnia and Herzegovina (BiH), a widowed wife returned to her home in Konjevic Polje with her seven kids only to learn that a church had been built in her front yard. Her battle to have the church removed from her property is still ongoing more than 20 years later.
Fata Orlovic was left a widow after her husband, Sacir Orlovic, was killed in the Srebrenica Genocide in 1995. Having thankfully escaped her home of Konjevic Polje with her seven children, Fatima, Saban, Hasan, Hurija, Zlatka, Senija and Ejub, Fata had hoped to one day return to her home and live in peace.
Five years after the war had ended, Fata went back to her home in the now Republika Srpska where she was met with a dilemma: her home had been completely demolished and, in her front yard, stood a newly constructed Serbian Orthodox church.
The building of the church served as a message to the refugees who were coming back to their homes. In places where people of various ethnic and religious backgrounds once lived together in harmony, houses of worship were now being used as a symbol to show which ethnicity or religion was now in control.
Fata does not oppose Christianity or the church itself. Rather, she opposes that her home has been taken from her. She just wants the church removed from her property because her land is HER land; the right to own property is a universal human right.
As a result, Fata has spent years in various legal battles with authorities to have the church removed. Even in the face of death threats and attacks, she refused to give up and, in 2007, the government of Republika Srpska finally agreed to relocate the church. The church now stands empty, awaiting relocation.
Nena Fata's battle became a symbol for the restoration of the rule of law in post-war Bosnia and she is considered a national hero by people across the country. The US Embassy in Sarajevo even nominated her for the international "Woman of Courage" award, which is given to brave women who fight for their rights through nonviolent means.
Fata did not fight this battle alone, however. Her children were behind her and each honors their mother's strength. Senija Orlovic, Fata's youngest daughter explained, "All she wants is justice and to freely use her land. Many people call her a hero, but few really know the sacrifices that she has made. When my sisters and I were being evacuated from the Srebrenica safe area and loaded onto buses, she made a promise to my dad that she would protect us. She was brave in those difficult moments, and she is brave now. My mom is the most amazing individual. Her fight goes beyond her land or her front yard to that promise she made to my dad to always take care of us."
Zlatka Basic comments on how upset she has been watching her mother endure this struggle, especially at her age. However, Zlatka is "so proud of the fact that she never gives up despite all the hurdles that are thrown her way".
Fata's grandchildren are also proud of this national hero. Fata's granddaughter, Ismeta Orlovic, said, "Even though grandma has faced many struggles and hardships in her life, she still smiles and looks forward to every single day. As long as the church in Konjevic Polje is standing, grandma will try her hardest to stand alongside it, to petition for its removal and to reclaim what truly belongs to her: that land. I hope she will get to see that day. The day she realizes her fight was worth it. The day she can pass the land down to her children and say, 'this is yours'."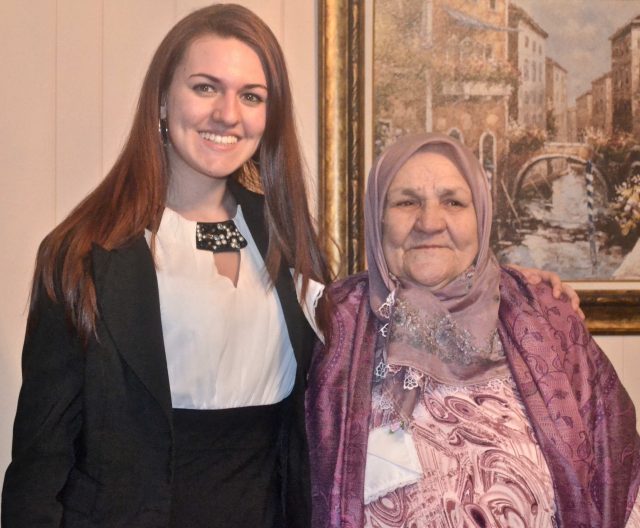 Even though millions consider her a hero, at the end of the day, Fata is just like any other ordinary Bosnian woman. She welcomes many people into her home, feeds them and shares stories over coffee.
She takes everyone to her most prized location—her garden—and shows them how she has grown everything by herself. Her blossoming garden, filled with large fruits and vegetables, further proves how much patience and determination Fata Orlovic really has.
Fata is an ordinary hero whose bravery and courage can be respected and applauded by people worldwide. Her decades-long battle seems to be far from over, but Fata has the support of loved ones who will stick by her side in order to ensure that justice is achieved.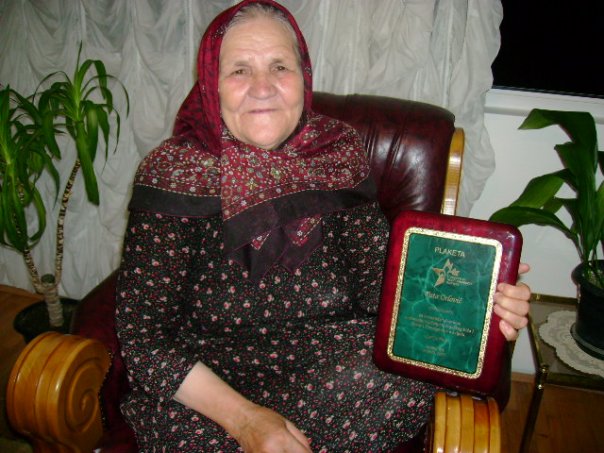 ---
This publication has been selected as part of the Srđan Aleksić Youth Competition, a regional storytelling competition that challenges youth to actively engage with their own communities to discover, document, and share stories of moral courage, interethnic cooperation, and positive social change. The competition is a primary component of the Post-Conflict Research Center's award-winning Ordinary Heroes Peacebuilding Program, which utilizes international stories of rescuer behavior and moral courage to promote interethnic understanding and peace among the citizens of the Western Balkans.
Support for this program has been graciously provided by the National Endowment for Democracy (NED).