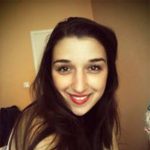 —

Danka Cvijić

—

Danka Cvijić is a Balkan Diskurs trained correspondent from Gradiška. She is a student at the Faculty of Political Sciences, Department of Journalism and Communication, in Banja Luka. Danka's interests include research, creative writing and marketing.
Persons with disabilities often have difficulty accessing certain institutions since many buildings are not wheelchair-friendly. Additionally, they are discriminated against at work and in college admission processes.
It is becoming increasingly common to see in the media that ISIL members have killed people in bombings. Terrorism is often associated with BiH, in which there have been several terrorist acts. It is very difficult to say whether those who take lives are somewhere around us or far away. In order to avoid doubt about that, experts consider that we need coordinated action and more government engagement.
Hate speech is used less now than during the 1990s, but it is still seen most frequently in political campaigns. Thus it has to be prevented, in order for it not to evolve into crime.