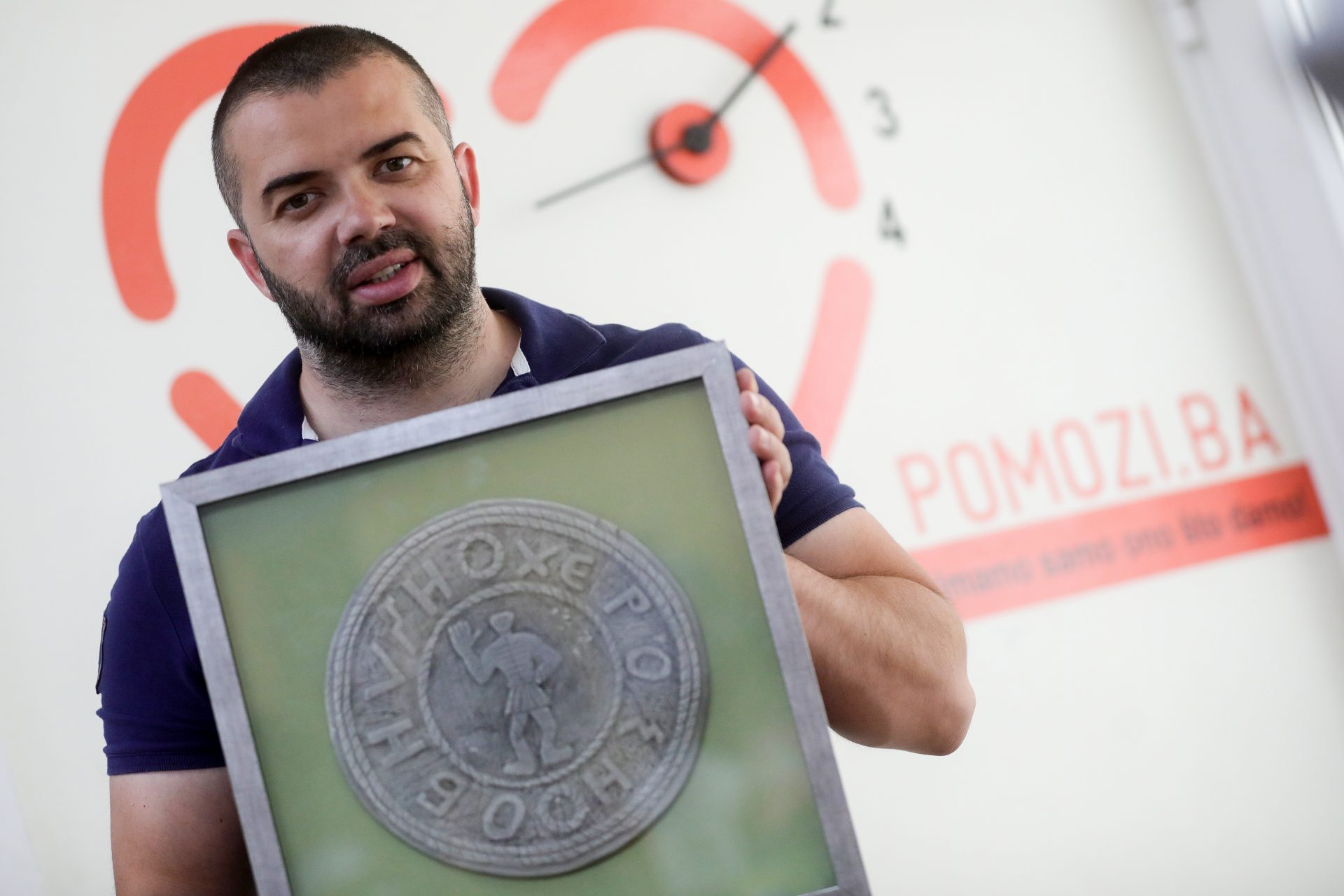 For its eight years of existence, the charity Pomozi.ba has assisted over 700.000 people in various ways. They raise money for the treatment of seriously ill people, assist in the housing of those who are in extremely difficult financial situations, provide food and other material supplies to socially-endangered people in Bosnia and Herzegovina.
Due to its humanitarian work and contribution to society, Pomozi.ba received last year's "Ordinary Heroes" award in the BiH category, awarded by the Post-Conflict Research Center.
"Recognitions such as these are an indication that we are on the right track and that we are fulfilling our mission with top quality," said Maja Arslanagić, PR at Pomozi.ba. "They give us an incentive to continue pursuing humanitarian work and to help even more vulnerable people through new projects and actions."
Humanitarian organizations in Bosnia and Herzegovina play a significant role in helping people that are socially endangered, while the authorities in BiH provide only symbolic support in their work.
"This is why we have to emphasize that we have a lot of support from specific companies that regularly donate food, hygiene and other products to us, as well as provide cash donations which makes our work a lot easier," said Arslanagić.
Pomozi.ba Association has many activities, but they are especially proud of their long-standing projects "Obrok za sve (A meal for all)" and "Užina za đaka (A Snack for Students)." Last year, they opened a "Restoran dobre volje (A Restaurant of Good Will)" in Travnik, where socially endangered citizens can get a meal for free.
"Approximately 1000 meals are prepared daily through the "Obrok za sve" project. The food gets delivered to people who, for various reasons, are unable to provide themselves even with a single meal a day," said Arslanagić.
Across the whole of BiH, and especially in rural areas, the association is working on "Užina za đaka" which provides school lunches for children who are in social need or whose parents are unable to afford a meal to their children.
"We are currently providing meals for over 1,500 children on a daily basis," added Arslanagić.
Pomozi.ba has also launched "Radnja dobre volje" This is a place where citizens can donate clothes, shoes, jewelry and similar products to be sold at symbolic prices. The shop, located in Sarajevo, is open every Saturday from 10:00 to 18:00. All the shop's proceeds are used to help realize the charity's activities.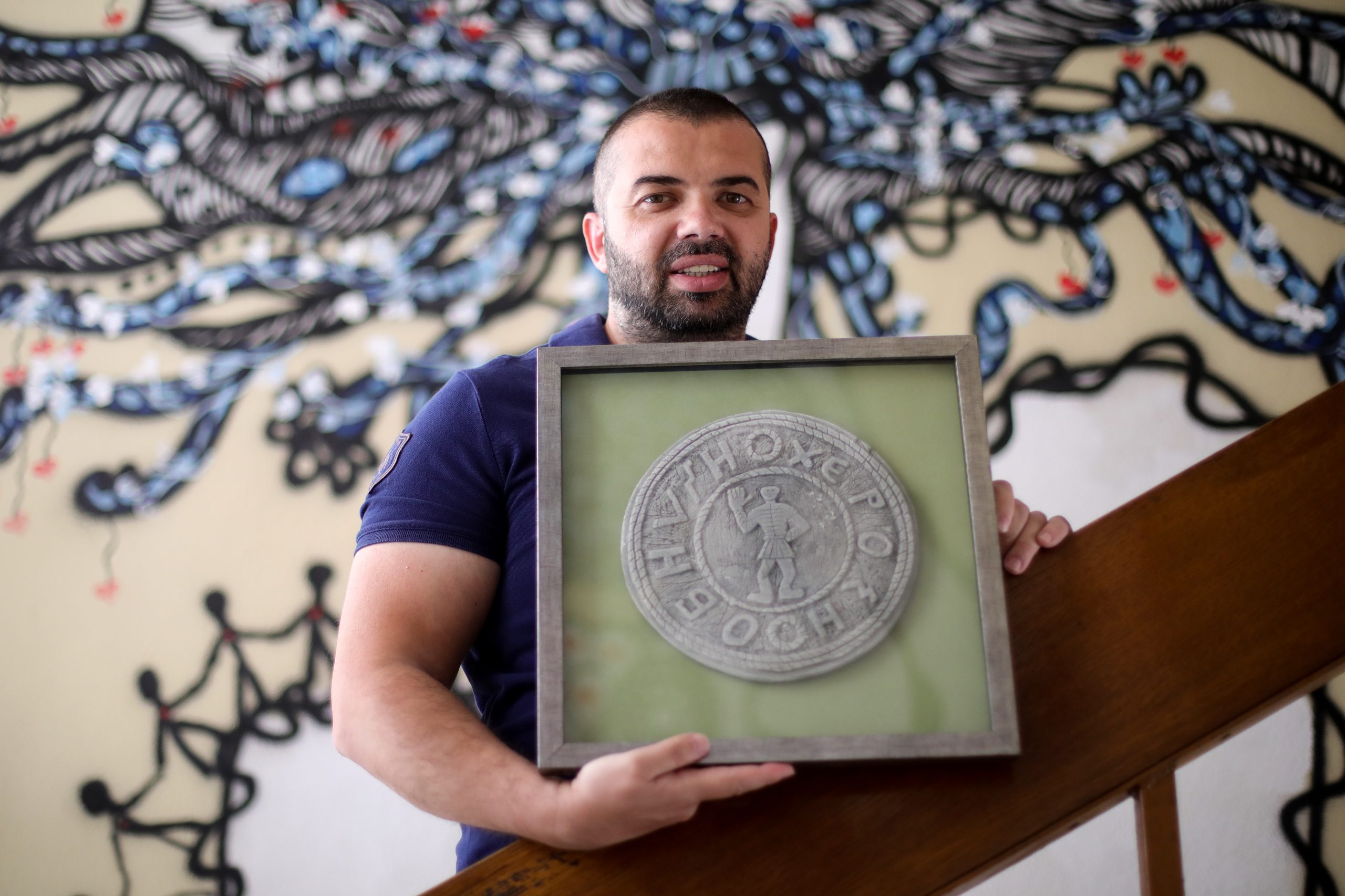 In November 2018, Pomozi.ba signed a memorandum of cooperation with the International Organization for Migration (IOM), the official United Nations organization dealing with migrant and refugee issues.
"We have committed ourselves to providing three meals a day for migrants located at the Ušivak Migration Center in Hadžići," said Arslanagić. "We're providing three meals a day for migrants housed in the new Blažuj Reception Center and, in addition, we're helping the migrants with donations of clothing, footwear and other necessary items."
They also rented a motel in Tuzla to house migrants and refugees. The motel wasn't intended to function as a permanent campsite for refugees and migrants, but only a temporary shelter. It currently houses about 50 migrants, with priority being given to people with health problems. During their stay, refugees can sleep, take showers, eat and stay for several days.
Pomozi.ba emphasizes that the balance between emotions and reason is very important in humanitarian work, and that the recipe for success is the true desire of their employees and volunteers to do this kind of work.
"Those who need help should not be ashamed to ask for it, because this is a situation in which we could all find ourselves in. It is for this reason that it is important not to turn our heads away when we see that someone is in a difficult life situation and that it's important we should help them in any way we can," concluded Arslanagić.
__________________________________________________________________________________
Anyone who wants to be a part of the charity campaigns conducted by Pomozi.ba can help by doing volunteer work. Those who are able to donate material supplies such as food, hygiene products, clothing, shoes, toys and baby items are welcomed to do so. More information about donation methods and current projects can be found on their official Facebook page, as well as on the website Pomozi.ba.