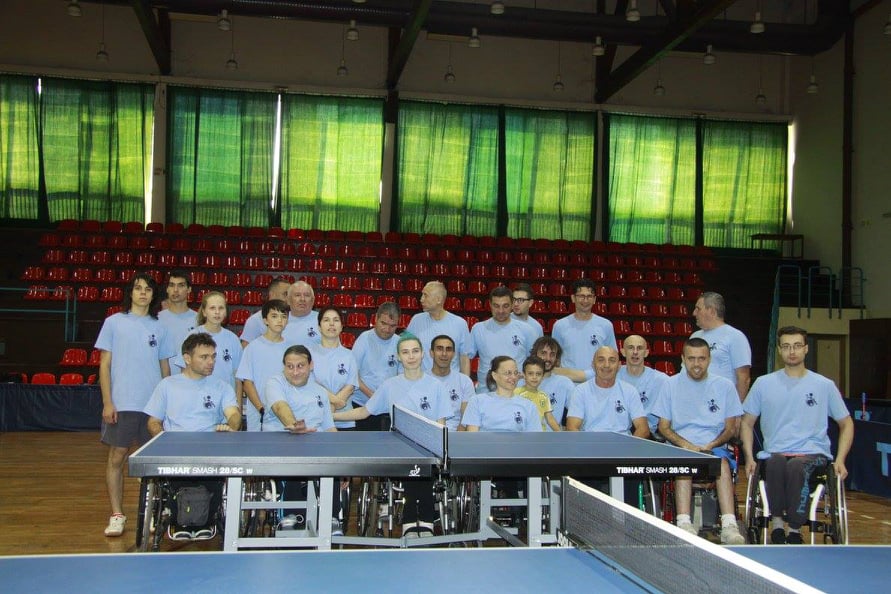 The Vrbas Table Tennis Club in Banja Luka, which gives people with disabilities the opportunity to be involved in sports and competitions, has won more than 600 medals, trophies, and awards. Yet, the club struggles with the problem of finding the necessary space for their training.
According to Vrbas representatives, including people with disabilities in sports contributes to their physical and mental health, as well as their general quality of life. By enabling them to push boundaries, it also builds their self-confidence. However, there are many obstacles that people with disabilities must overcome if they decide to play sports. These include, above all, widespread prejudice about their participation, but also the financial and logistical problems of attending training.  
Bojana Vukotić started playing table tennis in order to break the double prejudice she faces—firstly as a woman, and secondly as a person with a disability. "Winning wasn't important to me at all. That came as a result of my hard work. I also wanted to be active and stay healthy. Table tennis is a sport that is ideal for maintaining fitness, and the risk of injuries is minimal," said Vukotić.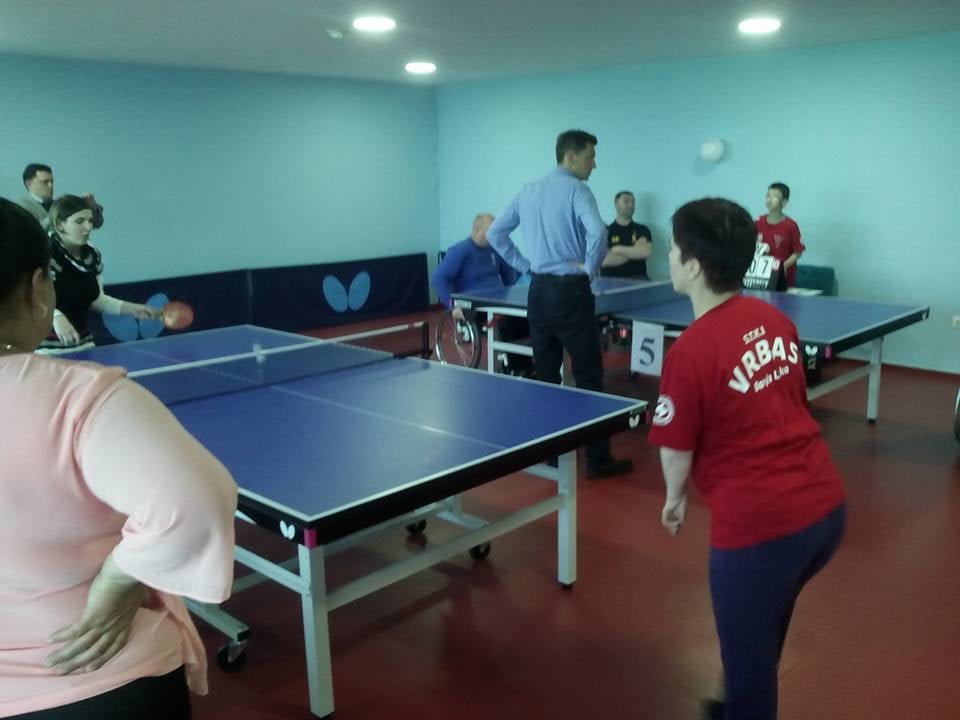 Among Vrbas Club's most successful athletes is Haris Eminović, who was also the first table tennis player to represent BiH at the Paralympic Games in Tokyo in 2020. 
"As a competitor, he has won three World Cup medals in Finland, the Czech Republic, and France, and fifth place at the World Cup in Egypt. In addition, he has earned two gold medals from the Balkan Cup and 20 medals and trophies from the European Cups. With his results, he managed to go to the Olympic Games in Tokyo in 2020. He is the champion of Bosnia and Herzegovina in his category for people with disabilities and one of the most promising competitors in Banja Luka (Republika Srpska, Bosnia and Herzegovina), and the region," said Jovica Šormaz, founder and coach of the Vrbas Table Tennis Club.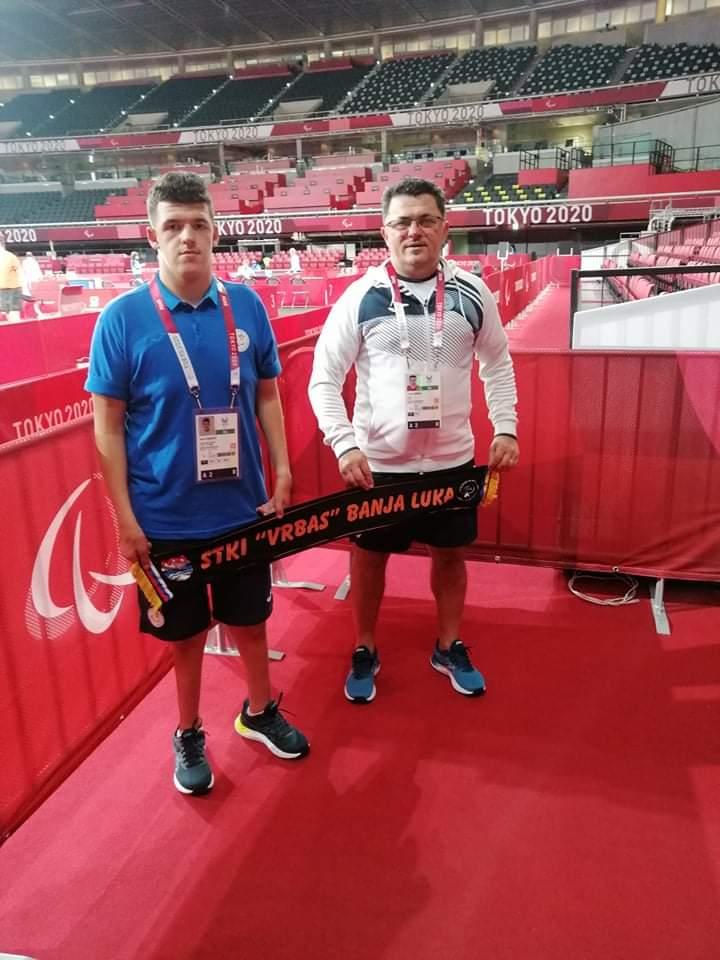 Despite the considerable successes they achieve, the Vrbas Table Tennis Club has been left without a training space after the City Administration of Banja Luka failed to grant them permission to continue using their previous premises, without granting them another. Therefore, Šormaz says, currently the club is officially non-operational, and is unable to conduct training practices. However, thanks to friends and acquaintances, many of the club's athletes still manage to train, usually in garages. 
Winning means simply being there
More than 300 participants have passed through the Vrbas Table Tennis Club Vrbas from Banja Luka. They participate in competitions at the national level in Bosnia and Herzegovina in all disability categories. In total, more than 120 competitors from the club have competed in competitions. Šormaz said that they were the first in the country to introduce inclusivity in sports. 
"I consider the moment when I include a young person with a disability in sports to be a victory, because through this, that person becomes an active part of society. Sport gives ability, not just health. Young people are becoming responsible towards themselves, towards life, and with such an approach they overcome life's obstacles more easily," said Šormaz. 
Our society still has prejudices about sports for people with disabilities. Vukotić confirms this, explaining that prejudices also exist within associations for persons with disabilities, but also in some persons with disabilities as well. 
Šormaz emphasizes the need to raise awareness of the importance of playing sports to people with disabilities, but also to their families, doctors, physical education teachers, and so on, because sports can be for everyone and has many physical as well as mental benefits. By including persons with disabilities in sports, we offer them the opportunity to leave the house, to realize that they can do something they didn't know they could before, to raise their self-confidence and push boundaries.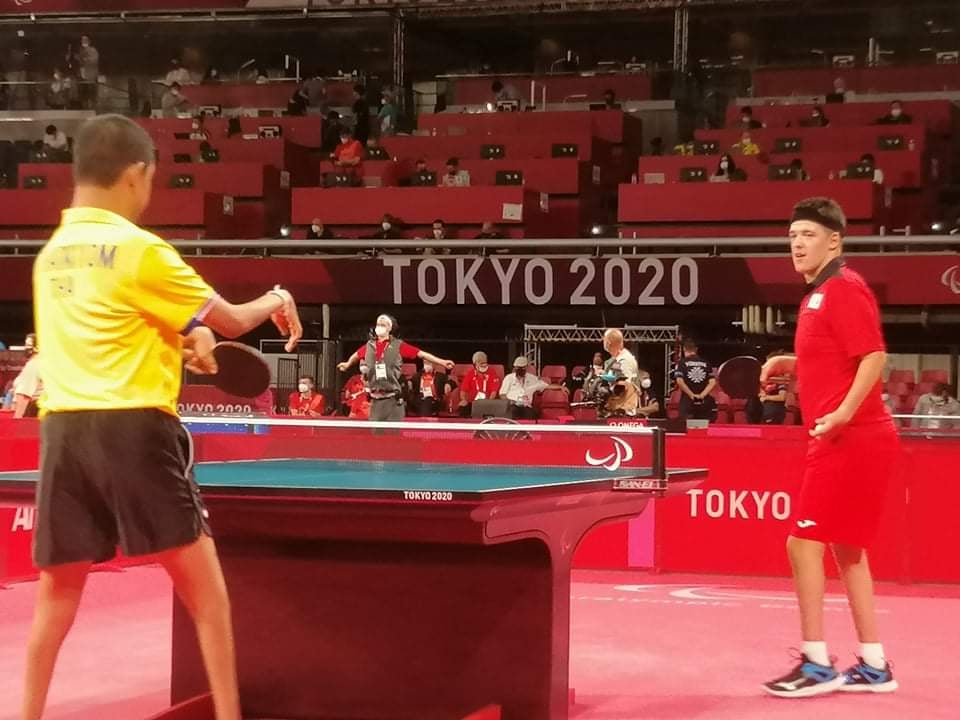 Vukotić points out that when people with disabilities start playing sports, the conditions are very difficult, including in terms of finances, transportation, etc. This is why institutions should do more to provide funds and better promotion for these opportunities.
"There are 42 million registered table tennis players with disabilities in the world. It would be good for us to contribute to that number, because we have a lot of them who need some engagement within the framework of integration in society," Vukotić said.
How to engage more people with disabilities in a society
According to Vukotić, sports clubs for people with disabilities do not have the support of local authorities, although there is enormous potential for different institutions to help sports clubs like these. "The benefits are huge for the improvement of general health and mental health through sports successes and socializing with other athletes and traveling to various sports events. It is a special feeling for people with disabilities to win an award because this is exactly the area from which they are most excluded," says Vukotić. 
Coach Šormaz points out that playing sports is important because it contributes to quality of life as a whole: "Sports activities include various motor activities of a varying and dynamic character, through which a person satisfies the need to move, develops abilities, characteristics, and sports skills, as well as preserves and improves health. Also, through sports activities, people are provided with opportunities for sports expression and creativity and achieving sports results at all levels of competition." 
Despite the benefits of inclusion in sports for people with disabilities, Club Vrbas' athletes no longer have a training space where they could regularly train for six to eight hours a day or have special preparations for competitions. 
While trying to find a way to overcome the problem of space, the Club Vrbas is not giving up on their ambitions. 
"We have the capacity to have two representatives at the 2024 Olympic Games in Paris. It is realistic that with Haris, we have a young competitor on the world sports scene. However, without sufficient support, it is difficult to make a positive step forward," concludes Šormaz.