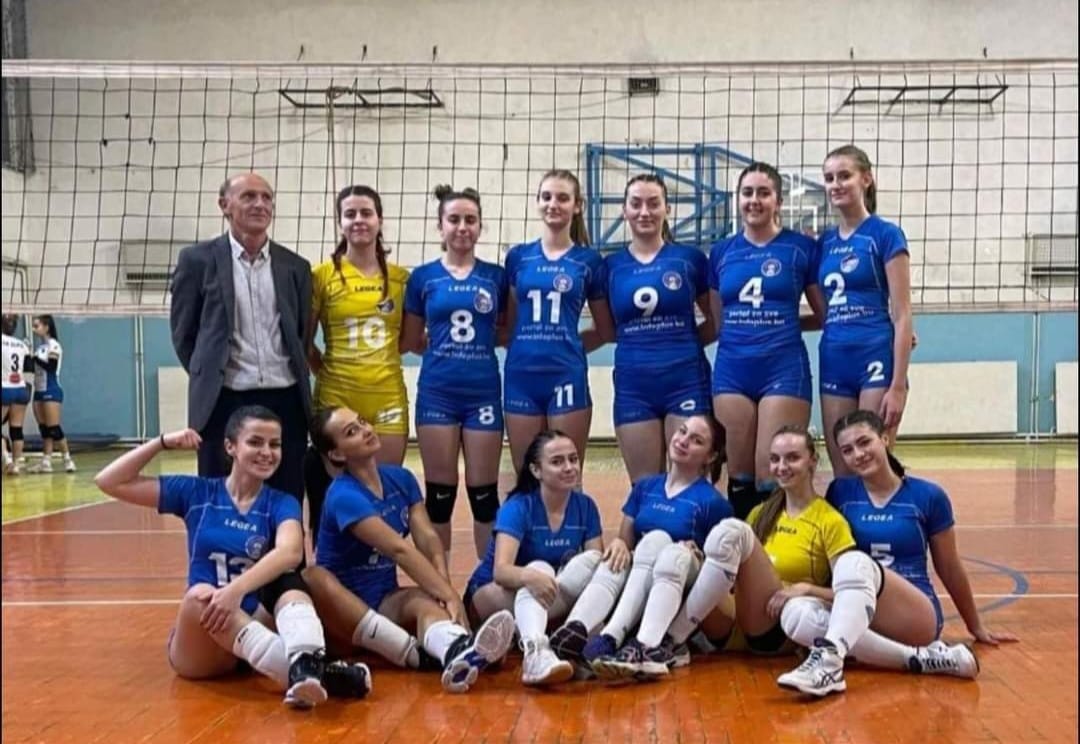 Young people, including young athletes, are increasingly leaving Bosnia and Herzegovina (BiH) as a result of inadequate conditions and a lack of support from the authorities. Among those who are determined to stay are volleyball players from the Bosna Club from Kalesija, who believe that volleyball has a future in this small BiH town.
Nadir Mujkić, now eighteen years old, has been playing volleyball in Kalesija since the fifth grade. He says he chose this sport because it was less popular at the time and because there is less risk of being seriously injured, since the sport does not involve direct contact with the opposing team. When it comes to support from the authorities in Kalesija Municipality, Nadir believes that they see the potential in young people and, for this reason, there is a future for this sport in the town. 
"My dream is to make a living playing volleyball," says Nadir. 
Samra Bručić has been playing volleyball in Kalesija for less than four years. Based on conversations with friends and her own perspective, she asserts that "athletics have a future in Kalesija […] I think we have a lot of talent and at this pace, sports could survive here for many more years." She adds that she has met many people who are very motivated to start their "sports stories" in the athletic programs and clubs offered in Kalesija.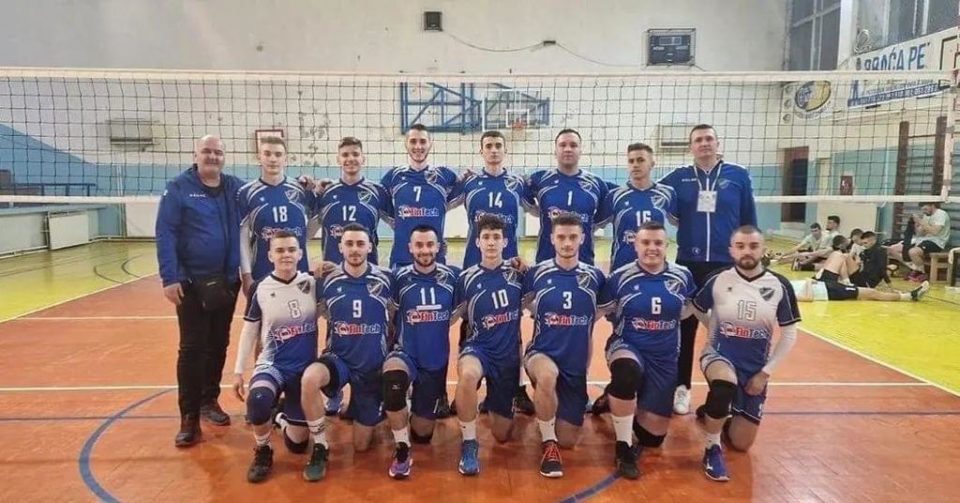 Samra says that the love she feels for the Bosna Club and the girls she shares the field with has kept her from leaving the country in search of a better future.
Both the women's and men's volleyball teams of Bosna Club are already known in the world of sports in our country because their talented volleyball players have participated in various competitions since the club started, from which they have often returned to Kalesija with trophies. The fact that several volleyball players have worn the jersey of the national team also speaks to the success of these clubs. 
Among them is Ensar Mešić, a twenty-one-year-old from Rainac Gornji in Kalesija Municipality, who participated in the Balkan Beach Volleyball Championship together with a friend from Bosna Club. As he says, it is one of his favorite moments of his athletic career so far, along with the games he played at the FBiH Super League Final and at the BiH Cup Final.  
When it comes to his favorite victory, Ensar talks about the second Super League trophy they won. This was also the first trophy he held up as captain of Bosna Club, after taking over as captain in 2019. 
"Being team captain is a major responsibility, but also an incentive to train even more and work on myself in order to live up to the job and show respect to my teammates who chose me," Ensar adds. He has been playing volleyball for seven years and likes the sport because it's dynamic and it requires cooperation with other players, speed, and special skills.  
Bosna Volleyball Club has had many successes over the years, and one of the biggest was in the 1996/1997 season when it played in the European Cup and became the first team in Bosnia and Herzegovina to win an international victory. In 2010, the volleyball players of Bosna Club were FBiH champions and BiH Cup finalists, as well as cantonal, federal, and state champions in the youth categories several times. 
The Kalesija men's volleyball team were second in the FBiH Super League this year, while the Bosna Women's Volleyball Club is currently in sixth place, but they believe that their strong will and perseverance can lead them to their main goal – the Premier League of BiH, in which they played in the 2010/2011 and 2014/2015 seasons.  
"If I said that I never thought about moving to another club, I would be lying. In fact, I've thought about it many times, and many times I found myself in a situation where I was at a crossroads, deciding whether to move to a new club. I believe that for now my place is here," says Samra. She adds that she grew up and became who she is alongside her teammates in the Bosna Club, which she is immensely grateful for.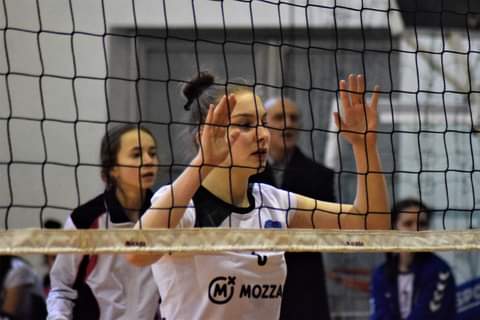 Samra characterizes the Bosna Women's Volleyball Club as a place where you can be who you are and build yourself up to what you want to be. She also stresses the important role of their coach, Rašid Tubić, without whom the club would not have the same spirit. 
Among the prominent volleyball players of Bosna Club is Amila Tupković, who was also born in Kalesija, and started playing volleyball at the age of seven. As she explains, her love for volleyball came out of nowhere, after she came to watch her father's practices and stayed for the practices of the female team afterwards. There, she met a volleyball player with whom she still shares the court today. 
"I started coming to their matches, admiring her performance, and wanting to play on the same court one day. I had already decided by then, I knew that volleyball would be my path," recalls Amila. 
She notes that she has received offers to play for other clubs such as Sloboda Tuzla and Kula Gradačac, and even had offers from Austria. But she decided to finish the season in Kalesija, after which she will continue her education in Sarajevo.
"By playing for the Bosna Women's Volleyball Club, I fulfilled my childhood dream and it will always remain my favorite club, but now it's time for some new goals and successes," adds Amila.
Considering everything that they have done so far, the volleyball players of the Bosna Club of Kalesija are the pride not only of their city, but also of Bosnia and Herzegovina, and a positive example of how to keep young people in our country.
This article is part of a series of texts within the #EmployMe project of the Post-Conflict Research Center and Balkan Diskurs. The series aims to raise awareness about the problems that young people face in the field of education and employment in BiH and highlight some good practices in battling these obstacles. This series is part of the "Youth Retention Program in BiH – Opšta Mobilizacija," implemented by the Nešto Više Association and PRONI Center for Youth Development, with support from the Delegation of the European Union to BiH.