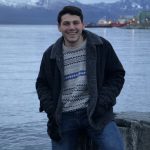 —

David Lander

—

David worked for a number of peace organizations in four different countries including, Columbia, Lebanon, Norway and Bosnia and Herzegovina. His interests focus on the area of conflict resolutions, peacebuilding activities and resettlement in post-conflict countries around the world. David holds a BA in Political Science, which he obtained at Amherst College, with a focus on international conflict studies.
"You see a lot of human rights practices and norms under assault all over the world. In our region especially, we are witnessing the forces of nationalism and populism and there's a growing perception that the US isn't as engaged as a steward for human rights as it once was," says Cooley.
The importance of sports for children and young adults cannot be underestimated. Sports are a great way for children to learn essential life skills that will serve them in later life, such as teamwork, cooperation, and the principles of a healthy lifestyle.