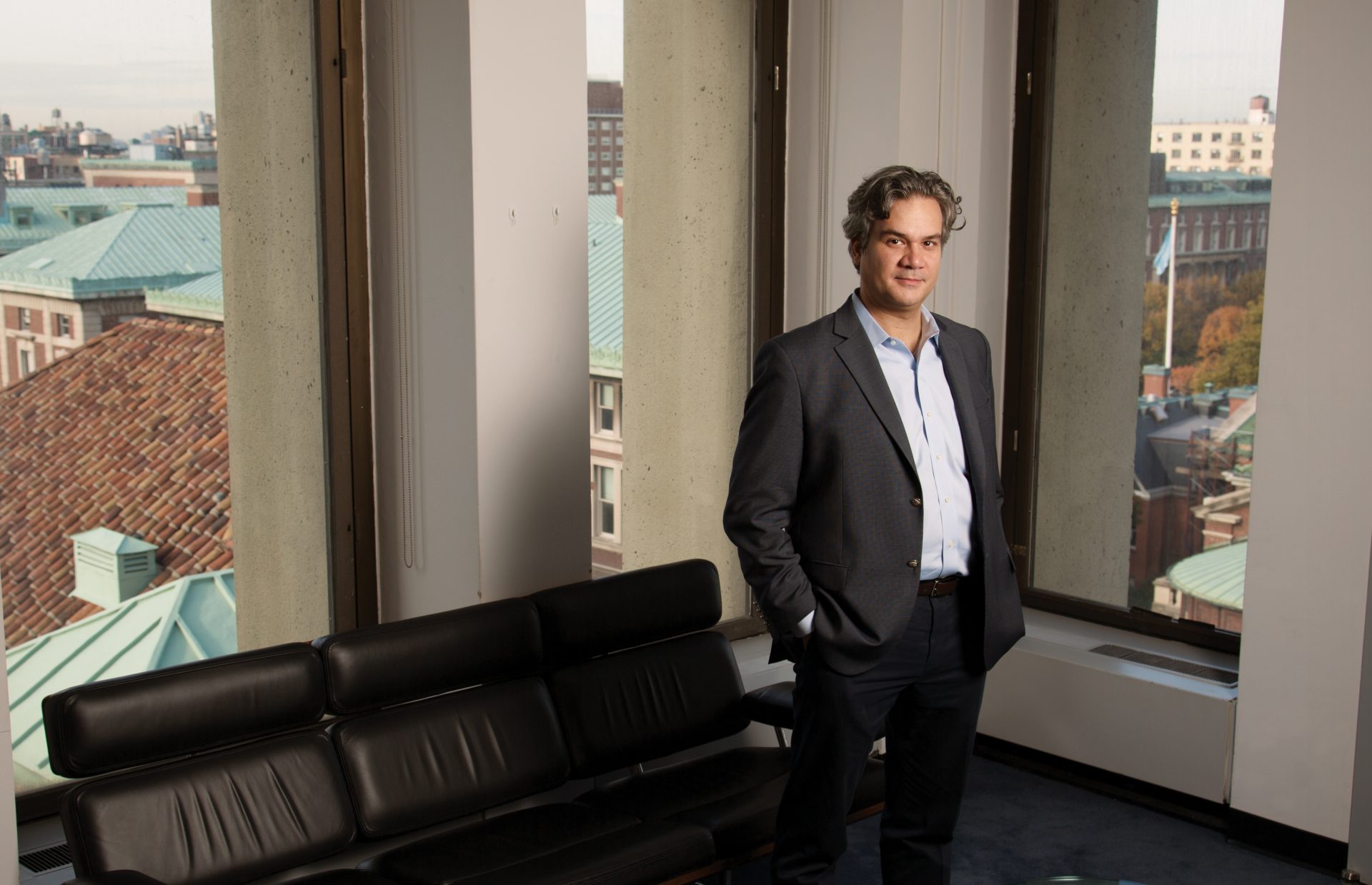 "You see a lot of human rights practices and norms under assault all over the world. In our region especially, we are witnessing the forces of nationalism and populism and there's a growing perception that the US isn't as engaged as a steward for human rights as it once was," says Cooley.
"I think it's no secret that the last ten years has been viewed as a challenging time for human rights and in general," states Alexander Cooley, the Director of Columbia University's Harriman Institute of Russian, Eurasian, and Eastern European Studies.
"You see a lot of human rights practices and norms under assault all over the world. In our region especially, we are witnessing the forces of nationalism and populism and there's a growing perception that the US isn't as engaged as a steward for human rights as it once was," says Cooley.
Established in 1946, Columbia University's Harriman Institute has become what is now one of the world's leading centers for the academic study of Russia, Eurasia, and Eastern Europe. Originally the Russian Institute, which was devoted to the interdisciplinary study of Russia and the Soviet Union, Harriman's geographical scope has expanded, but its mission remains the same: "To serve our community at the university and beyond by supporting research, instruction, and dialogue, sponsoring vibrant and multidisciplinary events that bring together our extraordinary resources of faculty, students, and alumni." Former Governor of New York, Ambassador to the Soviet Union, and the Institute's namesake, W. Averell Harriman, expressed that the overarching goal of the Institute stemmed from his belief that: "To base policy on ignorance and illusion is very dangerous. Policy should be based on knowledge and understanding."
Harriman students are considered some of the brightest and most engaged, and alumni continue on to serve as experts in their fields. Cooley lauds the way in which students are able to grasp the interdisciplinary nature of the Institute's regional studies programs: "What I find really interesting about our students is that not only are they knowledgeable, they can speak many languages and are so good at brokering different things. They do human rights and public health, they do Georgia and China, and they are so good at navigating the multitude of requirements that their different disciplines entail in a really effective way."
As the current Director of the Harriman Institute, Cooley is, himself, one of the foremost experts on the former Soviet Union as well as on Central Asia, in particular. He is an acclaimed author of six books and regularly publishes opinion pieces in the New York Times, Foreign Affairs Magazine, and Foreign Policy Magazine. His most recent book, Dictators without Borders: Power and Money in Central Asia, explores how authoritarianism has reached beyond traditional territorial borders. In addition to his leadership role at Harriman, Cooley also remains active in teaching courses and encourages his students to be self-reflective and to continuously explore the things they are passionate about as part of their research endeavors. Cooley explains that he begins each semester by: "Asking ourselves who we are and what are we doing here."
Among the programs Harriman offers is its Balkan Regional Studies Program, which includes a wide range of courses that focus on everything from exploring issues of race, ethnicity, and gender within the context of Yugoslavia's disintegration, to the current status of human rights in the Balkans, to issues related to the refugee and migrant crisis, forced migration, and displacement. Throughout the year the program hosts a series of talks, film screenings, and other events that focus on Balkans-related topics and issues.
One such event included the screening of the documentary Two Schools, which documents the ethnic segregation of one Bosnian high school and a principals attempt to bring them together by organizing a football match. The screening was followed by a discussion with the film's director, Srđan Šarenac.
Harriman also recently hosted a two-day symposium titled "Lessons from the Ground: Framing and Interpreting Human Rights in the Balkans" organized by President of the Post-Conflict Research Center (PCRC) Advisory Board and Adjunct Professor at Columbia University's School of International and Public Affairs, Tanya Domi, and Executive Director of the Kupferberg Holocaust Center, Laura B. Cohen.
The goal of the event was "to bring together activists, practitioners, and scholars to reflect upon critical human rights- and research-oriented issues that receive less international attention but are well-known locally in Bosnia and Herzegovina." Cooley explains that this type of format is at the core of the Harriman Institute's mission and educational approach: "It's the kind of event that exemplifies the types of connections we can make. We can be a convener in New York, we can reach out to different kinds of schools, law and human rights programs, practitioners, political scientists, filmmakers, and NGOs, as well as present a broader regional perspective. We can bring together a variety of people, such as academics and practitioners, who are engaged in [these topics], which is part of the Institute's mission – it's not only interdisciplinary, it's cross professional."
Day one of the symposium kicked off with a keynote address by Emir Suljagić, a professor at the International University of Sarajevo and a Srebrenica genocide survivor, followed by a screening of Uspomene 677, a documentary film that presents a transgenerational account of the legacies left behind by the Bosnian war from 1992-95. The story is told from the perspectives of three Bosnian youth and three former concentration camp detainees from BiH's three largest ethnic constituencies. The screening of the film produced by PINCH Media and the Post-Conflict Research Center (PCRC) was followed by a discussion with its director, Mirko Pincelli, and PCRC Founder and President, Velma Šarić. Day two comprised a series of three panels that featured professors, specialists, and professionals from across the peacebuilding and human rights sectors.
The Harriman Institute considers interactive discussions and events such as these as an effective way to keep students engaged while educating them about contemporary issues facing their regions of focus. "It's something that we are proud to continue, even in challenging times like these. Such events also reaffirm the legitimacy of this particular field of scholarship," Cooley states.
The Harriman Institute's commitment to the Balkans has provided an invaluable platform to maintain an ongoing dialogue about the region among students and scholars, even when many think tanks and policy centers have turned their focus towards other regions such as the Middle East and China. "I think the danger lies in the passive acceptance that the Balkans is in some sort of abeyance, which has likely blinded a lot of policymakers to some of the real geopolitical changes that are unfolding in the region," says Cooley. However, he reaffirms that the Institute will continue to educate its students about the Balkans region to ensure that it remains in focus, stating: "If we aren't going to do it, who is?"