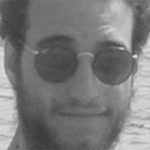 —

Fiorenzo Polito

—

Fiorenzo Polito is a former intern of the Post-Conflict Research Center in Sarajevo. He graduated with a Bachelor's in Translation and Interpretation from the University of Trieste, Italy.
Milić believes "the whole of the Balkans shares one common trait – negativity." The habit of complaining about everything: the talk of illness and injustice that comes along with a lack of money. However, it is that dreary ambiance that inspired Milić's idea to show what others before him had not – the potential of Bosnia and Herzegovina.
Fiorenzo Polito speaks with Mirko Pincelli, Co-Founder of London-based production company PINCH Media, about his recent work in Bosnia-Herzegovina.