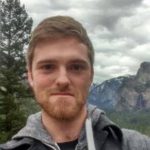 —

George Foden

—

As part of his undergraduate degree in Psychology with American Studies, George spent a year studying in Chicago where he worked in association with several community outreach programmes designed to tackle gang violence. In particular, his work with BOUT IT, an organization that provides mentors for young ex-gang members, led to an interest in conflict prevention strategies and post-conflict reconstruction with a focus on the rehabilitation of people affected by violence. George completed his MA in Conflict, Security and Development at the University of Sussex in the summer of 2017 and maintains an interest in the ways in which identity politics influences intergroup behavior and can act as a contributing factor to both violence and its resolution.
The journey to reconstruct one's life after war is long and fraught with danger. Current approaches by the global humanitarian system, including peacebuilding processes and local and national laws often make it an impossible journey.
Daily life in Sarajevo is vastly different today than it was in the midst of the siege but whilst the city and the region now operate in relative peace, there are still people that remain deeply affected by the conflicts of the 1990s.
The fuzzy, metal-infused guitars and punk rock attitude of Mitrovica Rock School alumni, Proximity Mine, stand for much more than just youthful attitude and rebellion. Hailing from Mitrovica, the new band joins the ranks of a long line of influential rock musicians from Kosovo's "Rock City".