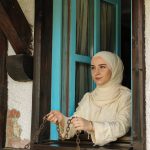 —

Ilma Husika

—

Ilma is a trained Balkan Diskurs correspondent from Kakanj. She is a third-year student of journalism at the Faculty of Political Sciences. She has been writing for the local media Kakanjske novine for three years. She loves activism and contributing to her local community. In her free time she plays chess, and among other things, she is a cantonal chess champion. She shows her creativity by making decorative boxes for her small business.
Women who chose to wear a hijab – the headscarf worn by Muslim women as a religious custom – are sometimes subjected to jokes, negative comments, prejudice, and stereotypes. Usually, they simply ignore this. Instead, they focus on professional and social development, proving that women, covered or uncovered, are not just meant to stay at home. 
Once they reach 18 and leave the orphanages in which they grew up, children without parental care as well as those with developmental difficulties are left on their own and, in the process, they face rejection by their communities.