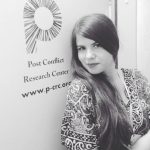 —

Neira Kadić

—

Neira holds a Bachelor's degree in International Area Studies and Spanish from the University of Oklahoma. She is originally from Bosnia and Herzegovina and received an International Baccalaureate Diploma from United World College in Mostar. She has a specific interest in Latin America and has spent a semester studying abroad in Mexico.
The authorities did not take them seriously, but the youths' persistence and courage, along with public pressure, resulted in the revocation of the decision to further segregate schools in Jajce.
Children in a war zone are so vulnerable, but I also saw such an incredible degree of resilience and I decided I wanted to tell the stories of Syrian kids caught in this crisis in a really thoughtful, long-form way.