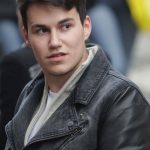 —

Ognjen Todorović

—

Ognjen Todorović is a Balkan Diskurs trained correspondent from Laktaši, Bosnia-Herzegovina.
When it comes to establishing role models, schools are losing the battle with the media. Young athlete Emir Bekrić became the main topic of conversation when he won gold at the European Youth Championship in Tampere for the 400-meter hurdle, breaking the national record with a time of 48.76 seconds. Because of his young age, he is a relevant role model for this country's youth, so we asked him who his own role models were growing up, and if he believes today's system of values are distorted.
Ognjen Todorović speaks with young people in Laktaši about when and why they first started drinking.
The peace that the Yugoslav people once built has been destroyed; all because of the stereotypical claim that the hatred between the nations of Yugoslavia was ever-present. This hatred was fabricated by the ruling elites who wanted to teach Slavs how to be civilized and democratic.