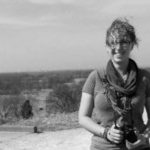 —

Stephanie Sugars

—

Stephanie Sugars is a former intern of the Post-Conflict Research Center. She holds a Bachelor's degree in International Relations and Anthropology from College of Wooster in the US.
"How does one archive or record the details of the massacres of a state that wants to hide its massacres?" Serbian director Ognjen Glavonić attempted to do just that with his latest film.
In Syria, enforced disappearance is being employed as a deliberate strategy to terrorize families and communities and to spread a fear capable of crippling resistance and silencing dissent.