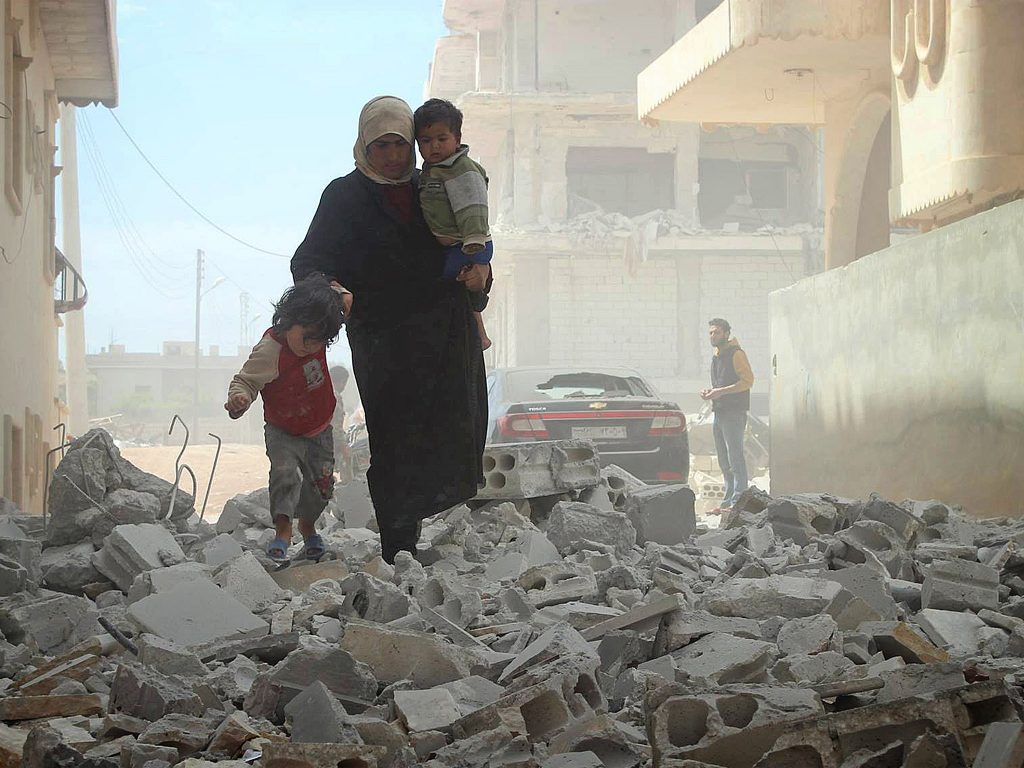 In Syria, enforced disappearance is being employed as a deliberate strategy to terrorize families and communities and to spread a fear capable of crippling resistance and silencing dissent.
To be missing in Syria is all too often considered to be one of two things: dead or detained. More than 99,000 Syrians have disappeared during the almost 40 months of ongoing conflict, according to new statistics released by the Department of Statistics and the Democratic Republic Studies Center in June 2014. While based on data collected by the Committee of Syrian Revolution Martyrs and the Local Coordination Committees, the Syrian Center for Statistics and Research, the Syrian Human Rights Violations Center and Damascus Centre for Human Rights Studies, this is still just an approximation. In May 2013, similar estimations of persons missing due to the conflict ranged from 10,000 to as high as 120,000. Much of this disparity can be attributed to the refusal of Syrian authorities and various armed opposition groups to provide statistics regarding how many they have detained, as well as the status and fates of many of these detainees. Additionally, there are currently no independent monitors or third party actors that are allowed access to detainment facilities.
A 'missing person' is, according to the International Committee of the Red Cross (ICRC), someone whose whereabouts are unknown to his/her relatives and/or who, on the basis of reliable information, has been reported missing in connection with an armed conflict, internal violence or disturbances or natural catastrophe. Unlike with the death of a loved one, when someone is missing there is no opportunity for closure and families are left in agony, fraught with anxiety about the fate of their fathers, mothers, brothers, children, and friends. For many, the uncertainty amounts to a form of psychological torture.
Unfortunately, 'enforced disappearances' are common in Syria and constitute a sizable portion of missing persons in the state. Defined in the International Convention for the Protection of All Persons from Enforced Disappearance as "the arrest, detention, abduction or any other form of deprivation of liberty by agents of the State… followed by a refusal to acknowledge the deprivation of liberty or by concealment of the fate or whereabouts of the disappeared person," enforced disappearance is a war crime under international law.
Both Amnesty International and Human Rights Watch believe that the majority of detainees in Syria are being held under conditions amounting to enforced disappearance. Anwar al-Bounni, a veteran defense lawyer and human rights campaigner in Damascus, stated that in Syria the goal is to "terrorize the society and dry up the revolution. The regime focuses on arresting peaceful activists to turn it purely into an armed conflict." Indeed, enforced disappearance is being employed as a deliberate strategy to terrorize families and communities and to spread a fear capable of crippling resistance and silencing dissent.
When someone is a potential target, the threat is constantly looming overhead, casting a shadow over everyday life. ICRC spokeswoman, Rina Kamal, spoke about the difficulties of identifying potential targets of enforced disappearance, as people from everywhere and from all walks of life, have been among those taken. A 2013 Huffington Post article reported that people — often peaceful opponents, civil society leaders, defense lawyers, doctors and aid workers — are seized from homes, offices, checkpoints and even off the street, and have disappeared without a trace.
Assad government forces do not hold a monopoly on these tactics, however, and children are not immune to its use. On 30 May, 153 teenage boys aged 13-16 were kidnapped by ISIS forces as they were returning to their homes in the mostly Kurdish town of Ain al-`Arab (Kobani in Kurdish) near the Turkish border after taking their exams in Aleppo. While they reached Aleppo without incident, the convoy of about 10 minibuses was stopped upon their return and taken to a religious school in Manbej for "lessons in Sharia and jihadist ideology." While two boys escaped and 15 others were released in mid-June, the vast majority are still there. Their families desperately await any news on the condition of their children and pray for their release after more than a month of detainment.
Families are often left without any information on the status of their family members. To alleviate some of this uncertainty, the Damascus office of the ICRC regularly requests information from the Assad government as well as opposition groups about individuals detained by their forces, with about 1,300 requests submitted in 2013. While partial replies on 271 detainees were received and forwarded to the families, the status of many others remains unknown. Those detained without proper documentation are at far greater risk of torture and maltreatment, often being held in secret detention facilities.
From 15-19 June, a delegation from Syria, consisting of Syrian Commission for Transitional Justice (SCTJ) staff and headed by Dr. Radwan Ziadeh, visited Bosnia-Herzegovina. Organized and planned in cooperation with the International Commission for Missing Persons (ICMP), the central purpose of the visit was to learn about the Bosnian experience in the field of transitional justice, especially in addressing enforced disappearance. The delegation was briefed on the experiences of Bosnia in establishing courts, developing legislation to support and protect victims, memorializing and commemorating victims and adhering to international human rights law, conventions,and agreements. This visit indicates a commitment to the identification of missing persons in Syria and brings hope for a successful transition following the cessation of violence.
The Independent International Commission of Inquiry on the Syrian Arab Republic issued a report in June stating that "the conflict in Syria has reached a tipping point, threatening the entire region. With warring parties in unrelenting pursuit of the illusion of a military victory, violence has escalated to an unprecedented level. For perpetrators of crimes, there is no fear or thought of consequence." Under these conditions, it is impossible to use the expertise of ICMP to begin the long process of finding, exhuming and identifying the dead, and thus, families of the missing will have to bear the heavy weight of uncertainty of their loved ones' fates for some time to come.