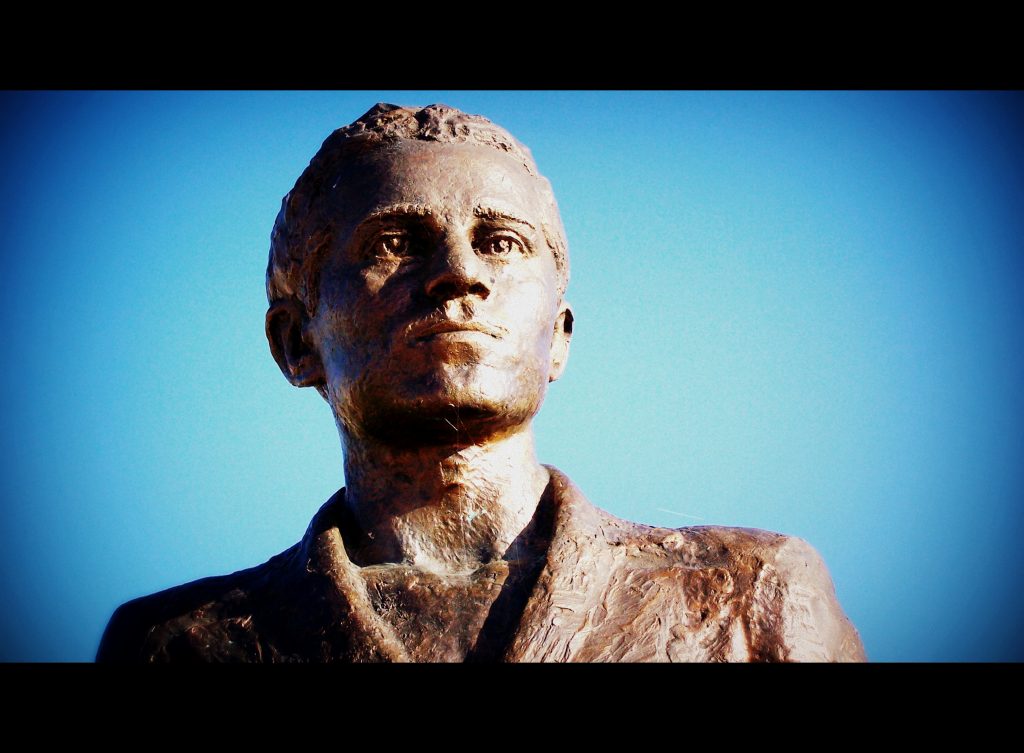 A visual study of two views and memories of a certain day in 1914.
Before the war, Sarajevo was a multicultural city. During the thousand-day siege, the city was left almost entirely in ruins. Sarajevo was not destroyed or randomly bombed but its enemies targeted the multicultural identity of Bosnia-Herzegovina's capital. The first to be destroyed were sites of great cultural importance.
Upon the war's conclusion, Bosnia was divided into two separate entities as a result of the Dayton Peace Agreement. Sarajevo was divided too, into the cities of Sarajevo and Eastern Sarajevo. Estimates for the Bosniak population of the city of Sarajevo, the capital of both Bosnia and the Federation of Bosnia and Herzegovina (FBiH), go as high as 87%. Neighboring Eastern Sarajevo, as a municipality of the Republika Srpska, is primarily inhabited by Serbs. The identity and memories of Bosniaks and Serbs become steadily divided.
Gavrilo Princip is one of history's key figures whose story divides Bosniaks and Serbs. Two different memorials in Sarajevo – one in the Federation's Sarajevo and one in Istočno (Eastern) Sarajevo – illustrate how two ethnic groups interpret history differently and how they actively reinforce that division by resurrecting memorials that engrave that division in public spaces.
The memorial in the city of Sarajevo is located directly on the historic site where the Bosnian Serb, Gavrilo Princip, assassinated the claimant to the Austro-Hungarian throne, Archduke Franz Ferdinand, and his wife Sofia on 28 June 1914. At the street corner on the river Miljacka's northern bank, the famous Latin Bridge built in the Middle Ages and the accompanying Music Pavillon with a small park and plaque remind tourists and residents of the historic relevance of that place. In addition, a museum dedicated to the fateful events of 28 June 1914 is situated in a prominent corner building and tells the story of the royals' deaths.
The memorial of Gavrilo Princip in Istočno Sarajevo, in contrast, is placed in an area surrounded by apartment buildings. The bronze statue of Princip, standing over two meters tall, was unveiled in June 2014 – on the centennial anniversary of the killing.
While Serb nationalists praise Gavrilo Princip's actions as a call for freedom, Bosniaks remember him as a war-mongering Serb terrorist. This visual study attempts to uncover the different narratives cast in stone and bronze by attracting attention to rather bizarre details of the memorials that unify rather than divide.