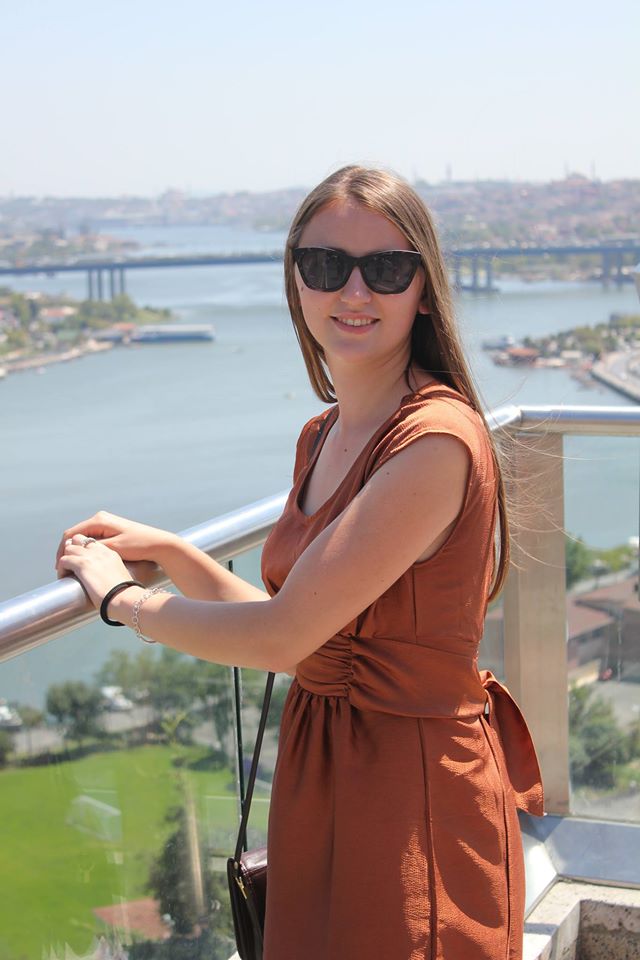 Azra Bešlagić was recently awarded third place in the Post-Conflict Research Center's "Srđan Aleksić Youth Competition." Balkan Diskurs spoke with her about the main challenges and opportunities for Bosnia-Herzegovina.
Azra Bešlagić is a young, persistent, friendly and free-spirited activist from Tesanj, Bosnia-Herzegovina. At 22 years old, she is also a student at the Faculty of Law, University of Sarajevo.
Growing up in a small town with her mother and sister, Azra grasped early on that life is a constant struggle and that to succeed we must find strength within ourselves.
Although a student of law, Azra is a strong advocate of non-formal education as a way to overcome the prejudices and stereotypes that young people face on an everyday basis.
Azra considers the process of dealing with the past to be a prerequisite for the continued development of society, as well as a way to discover truths and avoid repeating the mistakes of history.
"The biggest obstacle to reconciliation today is rooted nationalism, which does not allow young people to feel free to leave their communities and work together," she explains.
Azra also emphasizes that high unemployment rates and a lack of opportunities for the development and training of young people are the main problems facing young people in Bosnia today, especially those living in smaller communities.
"Young people are not satisfied, because after completing many years of study it is still difficult to find a job. Young people see successful careers in the EU and so, unfortunately, are leaving the country," says Azra.
She considers her country a treasure trove of unique cultural heritage and untapped natural resources, which could – if used correctly – revive the economy and contribute to a stronger economic position.
In the future, Azra sees herself as a successful, young, enterprising woman and hopes for better job opportunities and living conditions within Bosnia.
Azra's message to young people in Bosnia is to invest in their education, but also to use it wisely. "The changes are necessary. And they start within ourselves," she concludes.
Read more: "The Brave Heart of An Artist"