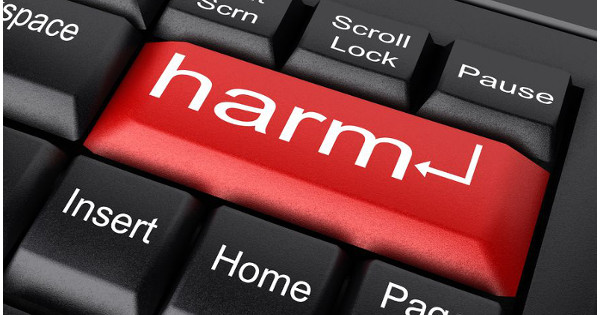 Internet forums are a parallel universe and the real face of a frustrated and bitter society that, unfortunately, is not mature enough to engage in discussions supported by arguments.
Although they facilitate the exchange of opinions and public debate, web portals are also an opportunity for spreading hate speech, which often incites violence. Whether forbidding such comments is limiting free speech is still a difficult question to answer.
Ana Benačić, a journalist from the N1 TV network, points out that forums are a parallel universe and the real face of a frustrated and bitter society that, unfortunately, is not mature enough to engage in discussions supported by arguments.
"They are fertile grounds for hate speech. When people hide behind avatars, they feel confident enough to openly express what they usually keep to themselves," said Benačić, adding that one of her colleagues reported the death threats he received on a forum to the police.
The police located the person who was behind the threats, but when they showed up on the perpetrator's doorstep, they found a 45-year-old mother of two underage children.
"Those are the people we see every day," said Benačić.
Žarka Radoja, the editor of the Radio Free Europe internet portal agrees with the N1 journalist, noting that portals in Serbia and other countries in the region are a place where hatred is spread and all sorts of stereotypes are perpetuated.
"It is worrisome that there is not a single portal where you can read constructive criticism or debates which are not filled with the lowest vulgarities of numerous anonymous people who do not stop at hate speech, but often go as far as threats," says Radoja.
Benačić, who was named best internet journalist of 2012 by the Croatian Journalist Association (HND), adds that part of the responsibility is with the media, who do not erase inappropriate comments or report the potentially dangerous ones to the police. However, she feels that terminating the discussion is not the solution.
Tanja Topić, analyst and head of the Banja Luka office of the Friedrich Ebert Foundation, notes that in our public discourse there exists a very filthy and toxic language which is often, in reality, hate speech directed at everyone who is different or who thinks differently.
"We don't have a culture of dialogue and conversation that includes the strength of actual evidence for one's claim; instead we are prone to insulting, belittling and badmouthing everything that bothers us because it doesn't fit into our limited and divided mindsets," said Topić.
According to Tanja, the internet is the highest form of freedom of speech, and that freedom should be respected as well as nurtured and developed.
"Without suggesting any censure of free expression, I think that every portal's editorial staff should include an administrator who is responsible for the removal of all comments that spread hatred, hate speech, and intolerance. That would contribute to more responsible behavior from each and every one of us," explains Topić.
Milkica Milojević, the president of the Association of BiH journalists feels that editors are responsible for all content on these portals, including comments:
"The so-called new media and the internet in general are a huge free space, but we should never forget that freedom, always and in all social circumstances, is a responsibility as well. The problem, however, is that the space for debate is abused as an outlet for insults, hatred, and incompetent comments," says Milojević.
According to Milojević, the solution for hate speech on the internet is delegating responsibility.
"Editors of portals have to take responsibility for the content on the portal, and that includes comments, especially if they were made anonymously. It is up to them to decide whether they will disable comments on certain topics, or whether they will edit them by removing the offensive, rude, and inflammatory ones," added Milojević.
According to current legislation, inflammatory speech, hate speech, or speech that incites violence and social or ethnic conflicts is punishable by a fine or up to three years in prison. The laws do not include provisions for the responsibility of the editors of portals who do not remove hate speech, or for those who call for violence.