On 12 February 2017, The Post-Conflict Research Center (PCRC), and the UN Resident Coordinator for Bosnia and Herzegovina (BiH) hosted and organized a meeting between Civil Society Organization (CSO) representatives and Under-Secretary-General Adama Dieng, United Nations Special Adviser on the Prevention of Genocide.
The meeting with the Special Adviser was organized as a part of his visit to the region, thanks to the long-lasting partnership between PCRC and the UN Office on Genocide Prevention and the Responsibility to Protect and the recent establishment of the Western Balkans Coalition for Genocide Prevention. During the meeting, CSOs briefed Mr. Dieng on their work and current activities, as well as biggest challenges they face in their peacebuilding and reconciliation efforts. This was one of many stops the Special Advisor made in his tour across the country, which included meetings with members of BiH government, judiciary institutions, and international community representatives.
Mr. Dieng stressed the importance of joint responses and activities by the civil society sector, in that CSOs are direct representatives of the people. "CSOs are close to my heart. I do understand how important your work is. Uniting your efforts now is the key to progress," said the UN Special Adviser.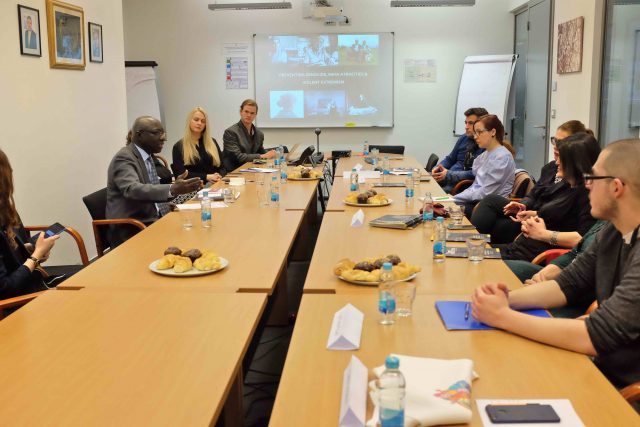 Several CSO leaders highlighted political will and openness as the key to reconciliation. As noted by Dženana Karup-Druško, Director of Association Transitional Justice, Accountability and Remembrance, CSOs are doing their best improve the transitional justices process, but, "No change can come from within the country without the help of the international community."
Mirna Buljugić, Director of Balkan Investigative Reporting Network (BIRN) BiH noted that the largest challenges BiH media makers face today are the constant pressures by political elites, a lack of transparency from judiciary institutions and problems with access to information. The same challenges were echoed by Borka Rudić, Director of Association BH Journalists, who added that ethnic divisions consistently deteriorate BiH society in that, "There are three different truths on BiH's past and three perspectives on its future".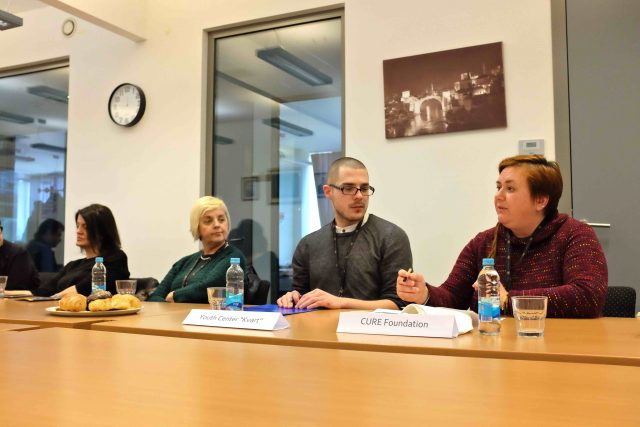 Special Advisor Dieng concluded the meeting on a personal note, stating that his biggest dream for this region is to see the polarization across identity lines destroyed. "I am not a pessimist or an optimist, but determined. I hope to continue to see this determination in you all," said Mr. Dieng.
The meeting was attended by UN Resident Coordinator in BiH, Ms. Sezin Sinanoglu, and CSO representatives from BIRN BiH, CURE Foundation, Association of BH Journalists, Forum ZFD, Youth center ''Kvart'', Association Transitional Justice, Accountability and Remembrance, and Civil Rights Defenders BiH.