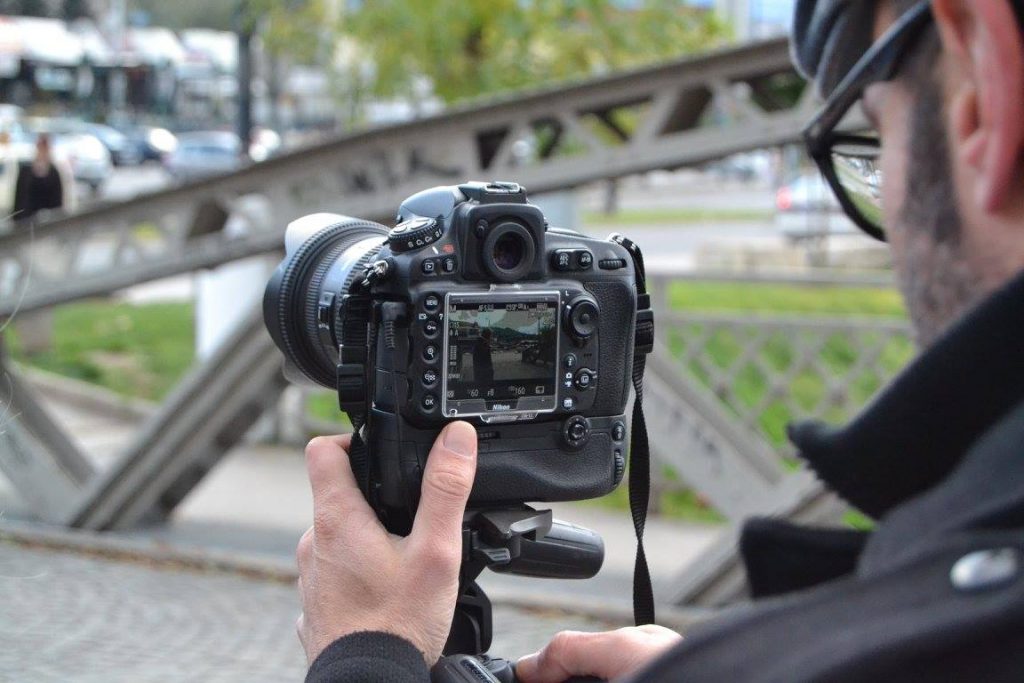 The role of local media in each community is of paramount importance. They should serve as a link between the local community and the public and act as means of communication between municipalities or cantons and their citizens.
The role of local media in each community is of paramount importance. They should serve as a link between the local community and the public and act as means of communication between municipalities or cantons and their citizens. In addition, the media should also be a forum where citizens can express their views and issues that are important to them. But is this so in Bosnia and Herzegovina, and is this possible in a situation where media are exposed to constant political and financial pressures?
The financial dependence on local governments and local political financial centers is the main obstacle faced by local media. All this, of course, has a direct impact on their financial sustainability.
Each canton and each municipality have a local radio or TV station, partly financed by local budgets. In addition to the public outlets, there are hundreds of private radio and TV stations at the local level in BiH. Most of them are politically and financially dependent either from the authorities or from the owners of the large companies that fund them. In addition, local media, primarily the public outlets, often do very little reporting on local topics of interest to the communities in which they operate.
"In the Sarajevo region (Sarajevo and East Sarajevo) there are four TV stations (TV Vogošća, TVSA, OSM TV and TV Alfa) and five radio stations (Radio Vogošća, Radio Istočno Sarajevo, Radio ASK, Radio Avaz and Radio BA) that could be classified as local. Two of those TV and radio stations are publically owned (TV Vogošča, TVSA, Radio Vogošča, Radio Istočno Sarajevo), while the other stations are private," says Amer Džihana, executive director of the web platform analiziraj.ba.
Džihana believes that under today's conditions there is almost no local media because the reach of "local" media via the cable and Internet platforms has spread to the whole of BiH. "Despite this shift, the local media, nevertheless, address the audience of a particular local area as they do not have the production capabilities to cover a larger area," adds Džihana.
How this looks in practice is best shown, for example, in Sarajevo Canton by the numerous debates between cantonal parliamentary representatives regarding how Television Sarajevo does not report on how it should, or, more precisely, how they would like it to. Such public appearances by local politicians represent a direct violation of the freedom of the media.
"What is worrying about the government influence on the local is the general attitude of the public authorities. They feel that because they allocate certain financial and budgetary means to the media, that they have the right to influence the agenda, content, and approach in reporting made by these media. In other words, the media are expected to report on topics that the officials' supporters consider important and in a way that's in line with creating their good image," explains Lejla Turčilo, a professor at the Faculty of Political Science in Sarajevo.
She adds that changes in leadership positions within these local outlets—which is dependent upon their closeness to the political parties in power—does not contribute to the quality of local media reporting.
One picturesque example of political influence on local media is one that comes from the pre-election campaign for the 2008 local elections. At that time, whether by chance or not, TV Vogošča aired a series of videos containing candidate election promises for the Vogošča municipality that concerned future plans and investments for their TV station. Istinomjer published this information, as it was part of the election promises.
Amer Džihana agrees that there is no doubt local authorities hold a strong influence over the media outlets financed by local budgets.
"Unlike public service broadcasters at the national level, where there exists a legal framework that guarantees editorial independence and establishes a set of mechanisms that should ensure this principle in practice, there are no such protection mechanisms for public broadcasters at the local level. The appointment of local media leaders, as well as the allocation of budget funds, is in the hands of local authorities, who then use these mechanisms to ensure obedience," he explains.
In addition to the overt interference of politics in the work and editorial policy of the local media, publically-owned outlets are not proactive in publishing documents on their business practices, even though they are required to do so in accordance with entity laws on public enterprises. This was also a central issue highlighted in a recent study conducted by Mediacentar Sarajevo.
The study states that entity public enterprise laws require that public companies, which include publically-owned media outlets, are obliged to make available to the public information about their organizational structure and financial operations, either on their websites or in some other accessible way. Of the twenty media outlets that Mediacenter sent questionnaires to, 19 have not published information related to their financial operations on their websites, and only one has published information about their organizational structure.
The Mediacentar research has also shown that public local media are only sending business reports to their founders and cantonal and local assemblies by way of simple form reporting, thus, reports are often lacking in information and detail.
There is an additional side to this coin, says professor Turčilo. In addition to receiving funds from local budgets and commercial advertising, some local media outlets are also involved in special media monitoring agreements for their municipalities, which often include reporting on municipal government activities.
"Thus, the commercial promotion of certain municipal authorities is presented to citizens as 'pure' information, and those municipalities that do not contract such agreements with local media are left out of media coverage, which is certainly contrary to the of citizens' best interests as well as their right to receive information about local communities," Turčilo said.
One problem, in particular, is the fact that local media often deal with issues that aren't local. By analyzing the programming content of a television station that should be dealing primarily with local topics, such as TV Sarajevo or TV East Sarajevo, it becomes evident that the stations' own programming interests prevail over the local issues.
"They will report on issues from amending the Constitution to global affairs and foreign policy, with little emphasis on fulfilling their social functions, such as the creation of a documentary, an educational program, or a children's program. Some of the TV stations do have such programs, but the quality of the content is up for debate. When programming is based on selectivity and rather than public interest, it presents a big problem indeed," adds Professor Turčilo.
On the other hand, Amer Džihana believes that local radio stations operating in the public domain do have programs that are relevant to the local population, and this often isn't the case regarding private local radio stations who primarily broadcast music and advertising content.
"For example, the central news program that comes on TVSA at 18:30 is primarily focused on local content and provides information that cannot be found in reports done by the national news media. In addition to news programming, these media also report on other relevant local content, such as sports, culture, and the economy, however, it is still a fact that local media do not deal with all the issues that are relevant to their local populations," he adds.
According to Džihana, even when it comes to reporting on specific topics, there is no access to investigative journalism. This is partly due to a lack of capacity, but much more so a result of editorial board efforts to avoid offending local authorities.
Financial dependence is one of the leading causes of the public media's editorial dependence. Another survey conducted by Mediacentar Sarajevo reveals that editorial independence is really difficult to achieve for media outlets that are directly financed by municipal and cantonal government budgets.
Decisions on the election and dismissal of public media directors and editors are directly influenced by local and cantonal authorities, and these appointments are often instrumentalized in accordance with political interests.
"Political pressures are reflected in the selection of local media editors and managers, as well as in the readiness or unwillingness of local authorities to cooperate with local media if they do not report positively about them. The economic pressures for local media are the same as for other media and are often manifested through the withdrawal of advertising content when reports are released that aren't in line with the advertiser's interest. This causes censorship and self-censorship," says Professor Turčilo.
Amer Džihana explains that the difficult economic situation in BiH, especially within a fragmented media sector that generally has modest financial means, puts almost all media in a difficult economic position.
"This is certainly the case with the local media. Media are generally not in a position to release reports that are critical of their advertisers or of topics tied to the interests of their major advertisers," he adds.
In a similar fashion, as Džihana explains it, ensuring media obedience has become more difficult for BiH politicians, so all available mechanisms are being used to guarantee the obedience continues.
"The appointment of appropriate people and the provision of financial resources for the work of public media are the basic leverage for achieving these politically-motivated goals. In short, there is no reason to believe that local public media will function independently until institutional independence and transparent funding are ensured," Džihana concludes.
---
This article has been published as part of the "Real Voice of Journalism'' project. The project is funded by the European Union through the small grants programme "Protecting Media Freedom and Freedom of Expression in the Western Balkans" implemented by the Croatian Journalists' Association as part of the regional project "Western Balkan's Regional Platform for Advocating Media Freedom and Journalists' Safety", which is carried out through the partnership of six regional journalists' associations – Independent Journalists' Association of Serbia (IJAS), Association of BH Journalists (BHJ), Croatian Journalists' Association (CJA), Association of Journalists of Kosovo (AJK), Association of Journalists of Macedonia (AJM), and Trade Union of Media of Montenegro (TUMM).