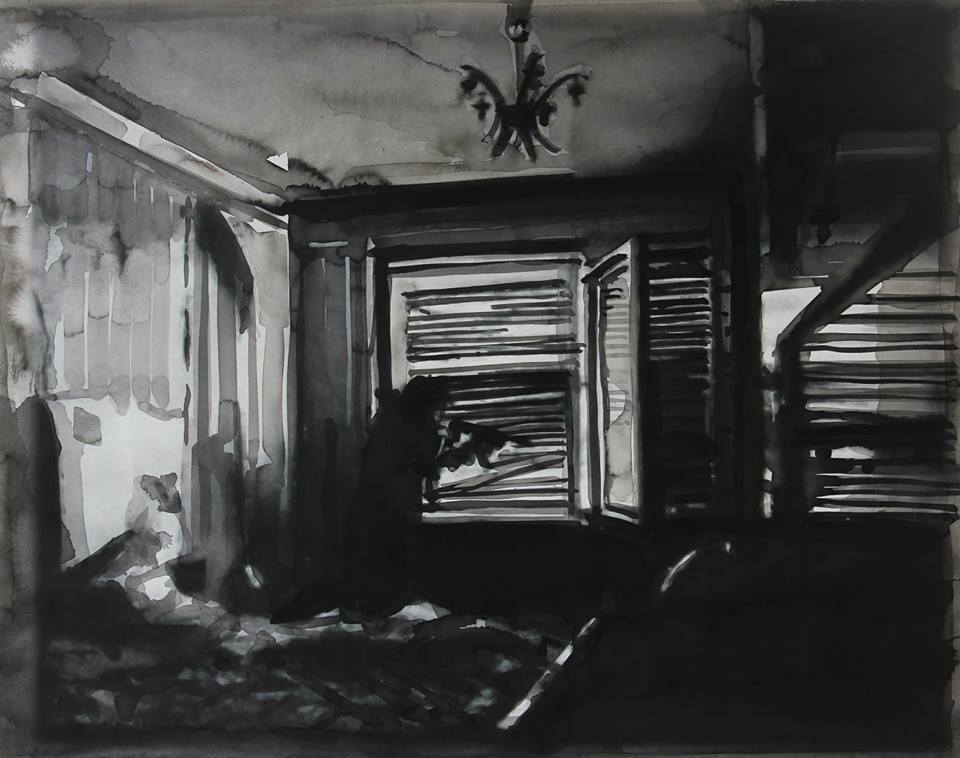 Although the war is behind us, its consequences are still visible today. Through individual exhibitions and artistic displays, museums across Bosnia and Herzegovina are making an effort to paint a picture of the difficult situations the population of this country has faced.
There are many problems that still exist—from the differing opinions of the country's three constituent peoples, to war crimes for which no one has answered for, to the victims of the war who have fallen into oblivion because they have been reported as missing. Through individual exhibitions and artistic displays, museums across Bosnia and Herzegovina are making an effort to paint a picture of the difficult situations the population of this country has faced.
In the Republika Srpska (RS), independent authors, artists, and galleries are making an effort to address topics war and post-conflict. Some museums are also making attempts to address such issues, including the Museum of the Republika Srpska and the Museum of Contemporary Art of the Republika Srpska. The Museum of the RS is regarded as the central institution for the protection of cultural goods and has more than 40 employed curators, conservators, pedagogues, and restorers. In this regard, it represents the most important museum in the RS.
In addition to its exhibitions, catalogs, promotions, educational workshops, and museum classes, the Museum of the RS also tried to address topics of war and post-conflict by organizing two important exhibitions. One exhibition titled "Fifteen Years Since the Signing of the Dayton Peace Agreement" was organized in 2010 and presented real and objective events that took place between 1990 and 1995. The second exhibition was organized in 2012 under the name "Features of the Army of Republika Srpska in the Defensive Homeland War 1992-1995". This was an exhibition that, for the first time ever, featured 150 original insignia worn by the RS Army units in the past war. Weapons, uniforms, photographs, and two authentic films were presented alongside these insignia.
Director of the Museum of the RS, Nada Puvačić, explains that exhibitions with war themes are often politically influenced and stresses that the Museum has respected its obligation to uphold historical distance, which allowed them to create exhibitions unburdened with emotions, unverified data, and controversial facts.
"There were other exhibitions we chose not to take part in because of our commitment to historical distance, which ensures proper access to historical events and interpretations of what is and is not true, free of political influence. Exhibitions on this topic that are displayed in other museums in our area have revealed that curators do not always live up to the expectations of their profession and that some exhibitions just serve as political propaganda," the director explains.
The war is a delicate topic, thus, when transmitting a credible message that represents a crisis period, special attention must be paid to every detail. Times of crisis, unrest, death, strife, poverty, and fear must serve as a reminder and warning so that similar events will not be repeated in the future.
The exhibitions organized by the Museum of the RS have generated broad public interest, as evidenced by the fact that openings of its exhibitions were attended by the High Representative of BiH, Valentin Inzko.
The museum's director points out that they are planning to organize additional exhibitions of this nature in the future and that they will be launched only after thorough, expert, and time-intensive research of archival documents.
"When an exhibition is done professionally, its messages are scientifically and culturally neutral. An exhibition designed in this way leaves no space for political influence or manipulation," explains Puvačić.
Several independent authors from the Museum of Contemporary Art RS have also dealt with the issue of war. Among them was Dr. Mladen Miljanović, who translated his military experience into photographs that depict the consequences of the war. Miljanović graduated from a specialized school for reserve officers where he received the rank of sergeant, and, thus, his work presents a balance between the army and artistic realms.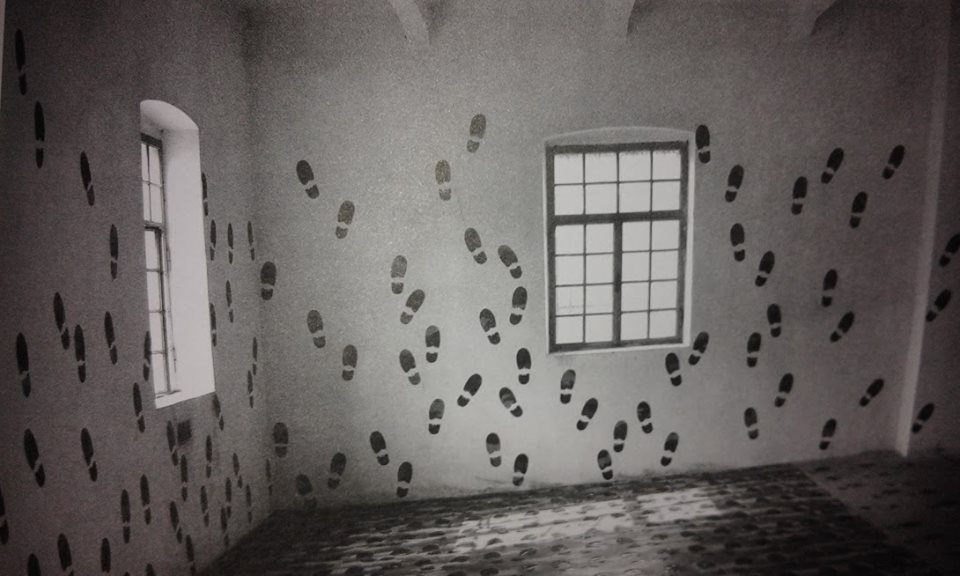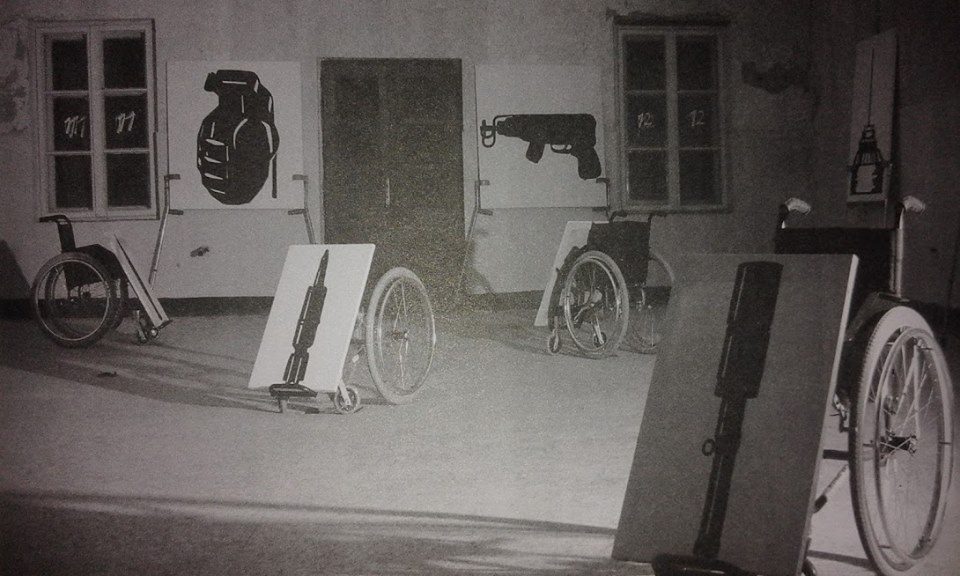 The "I Serve Art" project and the "Sitno" dossier series, have identified and formalized the transition of space and society, which, in this case, coincided with Miljanović's personal experience. He believes that there are drastic differences between the doctrines of art and those of the army. He also believes there are similarities in terms of the use and/or abuse of both systems. He explains that, through the "Sitno" series, he has tried to examine the possibilities of applying a "drill-style" approach that is characteristic of army operations, but in the context of art, which was reflected in this work through the enforcement of his own everyday creativity.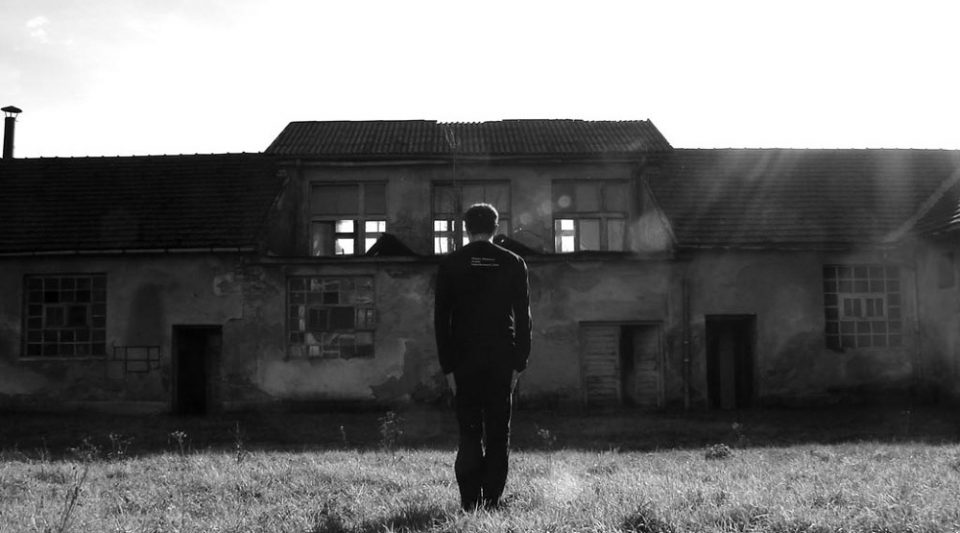 His exhibition "Sitno" offers a series of two-dimensional and three-dimensional paintings that are permeated by soldiers and their tasks. For the "I Serve Art" exhibition, which combines several works produced during Miljanović's voluntary isolation inside the former military base "Vrbas" in Banja Luka, the artist covered gallery walls with a silhouette of soldiers as a way to "occupy" the space with his art. His works linking art and war also included making a flower out of bomb parts, thus showing the absurdity and, at the same time, the connection between these two themes.
The spokeswoman for the Museum of Contemporary Art RS, Branka Šestić says that the Museum works on the principle of democracy in order to overcome problems in society and to work on reconciliation. She also points out that works related to the topic of war were primarily created through the lens of the curators' and artists' personal experiences, which were transferred into artistic expressions. She also states that the post-war problems of today – identity crisis, nationalism, negation and manipulation of war crimes, and political manipulation – are something that the curators and artists are trying to portray in their works. Curators like Mladen Miljanović generally deal with the post-war problems that are still present in our society today.
In addition to Miljanović, Radenko Milak also worked on the war-related topics with a primary focus on civilians. His exhibition titled "And what else did you see? I could not see everything" depicts different events that took place during the war in BiH. The exhibition included a series of photos of a soldier kicking civilians on the street.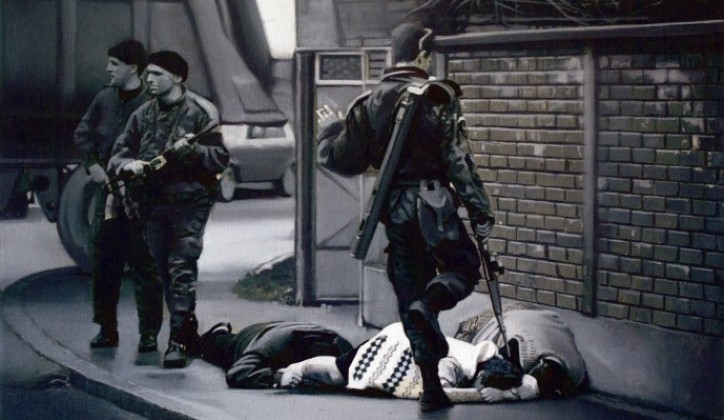 Curator Žana Vukičević points out that such topics are more interesting to foreign curators because they represent populations from crisis areas but believes that the local society has outgrown such topics and that forcing them won't solve its post-war problems.
The dichotomy between countries in transition and other more advanced countries was best illustrated by Mila Panić in her video work showing one family who lives in BiH and whose life is not easy as a result of their everyday struggle to survive and feed their family, whereas their relatives, who live in Australia, live in abundance buying new unnecessary things every day. This video shows the harshness of post-war society and poverty in comparison to life in countries where "the milk and honey flow".
Another artist who uses the medium of film is Adela Jusić. She produced a documentary film titled "The Sniper", which narrates excerpts from a notebook her father kept on his actions as a soldier during the war in 1992.
In the UDAS Gallery in Banja Luka, the exhibition "In the Silence of Oblivion" by painter Aleksandra Grbović was organized. Grbović's graphic art aims to depict her feelings and emotions about the unpleasant events such as World War II, the Novi Sad raid, and the NATO bombing, that hit Serbia and innocent civilians.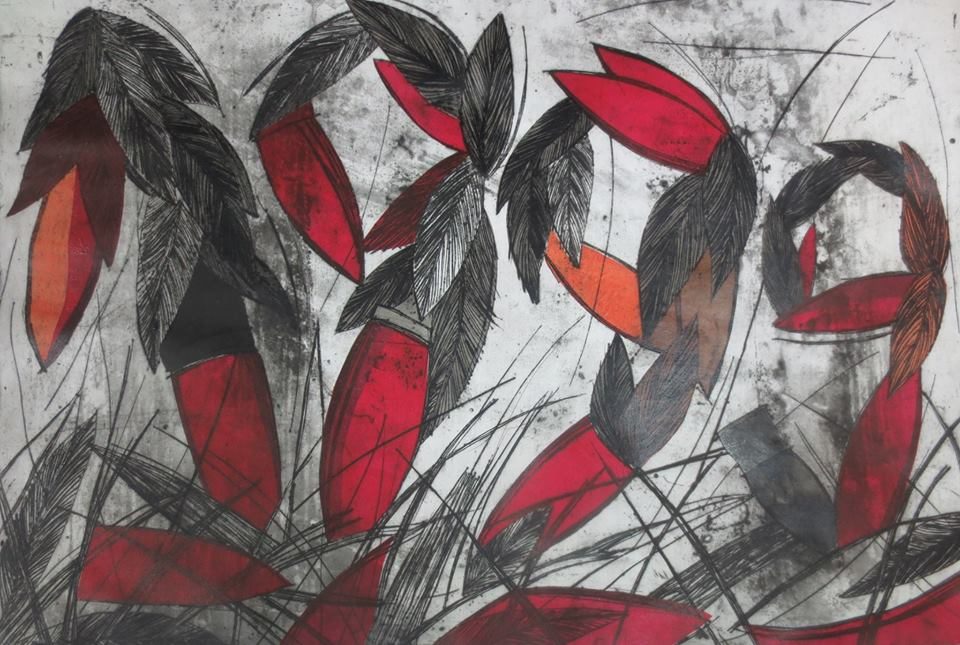 "I want to awaken people's empathy so that certain things will never be forgotten. I embed many symbols of war and suffering within my work, but also important dates. I created my graphics in a way that people could interpret through their own eyes," the young artist said.
The "War of Memories" exhibition, organized by the Center for Nonviolent Action, was presented to Banja Luka audience in 2016 in the Staklenac Music Pavilion. The aim of this exhibition is to research, document and analyze the politics of memorization and the culture of remembrance in BiH for all three peoples that fought each other.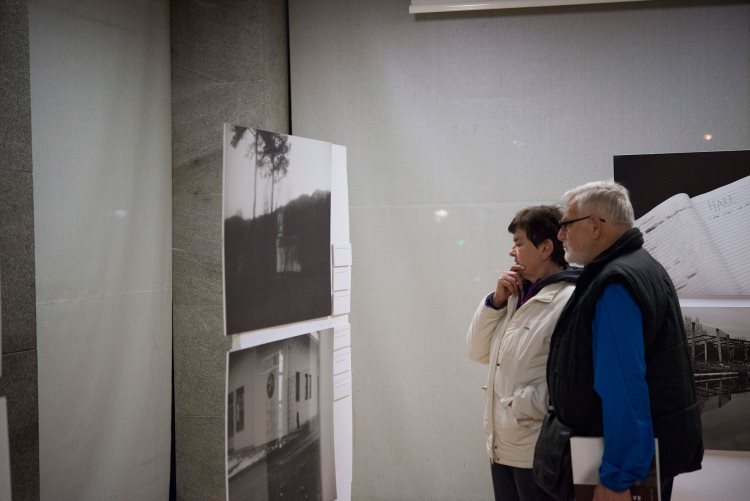 Topics related to war and its legacies have been addressed with an aim to show the suffering experienced by the citizens of BiH. This was done to serve as a warning, to both the general population and the political powers, to not disturb the safety of the common man and to work on establishing peace and reconciliation. Some things cannot be changed, and some memories can never be erased. It is desirable that through these exhibitions we draw attention to how important it is to ensure that past events of war and conflict are never forgotten and never repeated.
---
This publication has been selected as part of the Srđan Aleksić Youth Competition, a regional storytelling competition that challenges youth to actively engage with their own communities to discover, document, and share stories of moral courage, interethnic cooperation, and positive social change. The competition is a primary component of the Post-Conflict Research Center's award-winning Ordinary Heroes Peacebuilding Program, which utilizes international stories of rescuer behavior and moral courage to promote interethnic understanding and peace among the citizens of the Western Balkans.
The Balkan Diskurs Youth Correspondent Program is made possible by funding from the Robert Bosch Stiftung and the National Endowment for Democracy (NED).