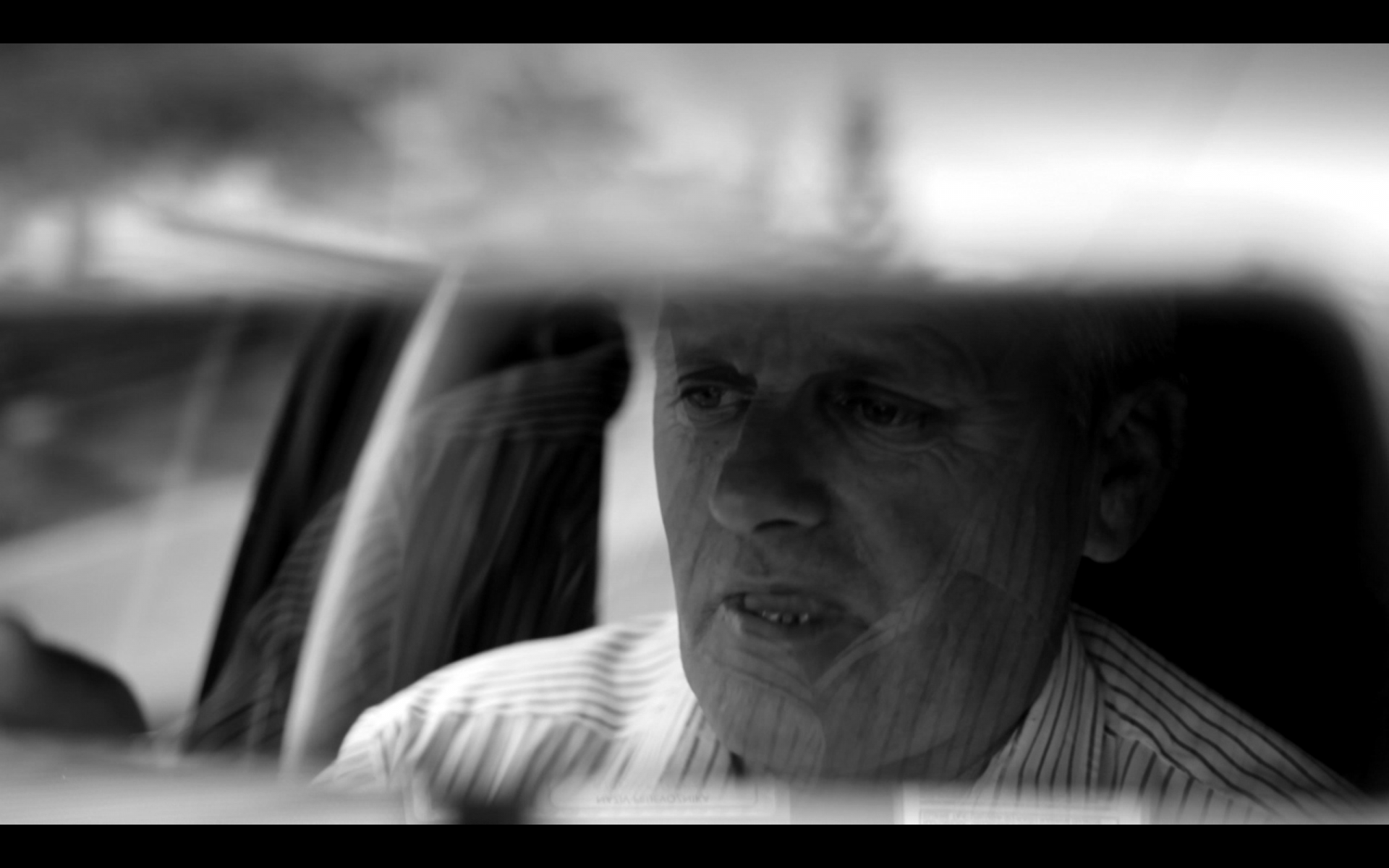 Hasan Jusovic and Aco Nenadic met in Sarajevo before the war during times of peace. Hasan worked as a driver for General Vojislav Djurdjevac of the Yugoslav People's Army (JNA), while Aco served in the JNA military in the Bosnian capital city.
War is a great walking evil,

It comes into your house; it enters your soul,

And takes both of them.  – Abdulah Sidran –
Hasan Jusovic and Aco Nenadic met in Sarajevo before the war during times of peace. Hasan worked as a driver for General Vojislav Djurdjevac of the Yugoslav People's Army (JNA), while Aco served in the JNA military in the Bosnian capital city. Unfortunately, their nationalities would soon be weaponized in a war that would attempt to divide a country and pit friends and neighbors against each other.
When the war hit Sarajevo, Hasan decided to join the Territorial Defense Unit (later known as the Army of Bosnia and Herzegovina). Aco had to remain with the JNA, but he helped Hasan to make his transition.  Just a few short months later, and under a completely different set of circumstances, fate would again bring the two men together on Sarajevo's Dobrovoljacka Street.
On May 3rd, 1992 members of the then Army of Bosnia and Herzegovina intercepted a convoy of JNA soldiers that was set to leave Sarajevo under the auspices of a safe withdrawal – an agreement made between the two army factions just one day before the incident. This agreement, however, came after the JNA attempted to occupy Sarajevo's city center and held the then-BiH Presidency Chairman Ali Izetbegovic, his daughter, and his negotiating team member Zlatko Lagumdzija captive at the JNA barracks in Lukavica.
The JNA convoy had begun its journey at the barracks at Bistrik with plans to travel to Lukavica, today's Eastern Sarajevo. The convoy was stopped on Dobrovoljacka Street and 215 soldiers were taken captive. Among them was Aco Nenadic, just nineteen years old at that time.
Aco was forced to lie on the tarmac with his head facing down. Someone kicked him and, as he turned his head, he saw a familiar face. It was Hasan Jusovic, better known as "Good Soul", a nickname that had followed him throughout his life.
When Hassan saw Aco, he knew he had to do something to save him.
"My first thought was: 'How he is going to survive this?' In this war that was now unfolding across the country, people were being killed. At that moment, I was only thinking of how to save him. How to return him to his parents alive," says Hasan.
Hasan was standing near the FIS Market when the prisoners were instructed to walk towards him.
"When the group was lined up next to me, I talked the commander into letting me take Aco," Hasan recalls.
The young man was still wearing his JNA uniform when the two of them knocked on the door of an apartment. After a lady opened the door, Hasan asked her if she could give Aco a shirt and a pair of pants, which she did. Aco changed his clothes and Hasan told him that if anyone should ask his name, he should tell them it's Mirsad. Then, in complete silence, they ventured to Hasan's house in Sarajevo's Sedrenik neighborhood.
Hasan's family and neighbors accepted Aco with open arms. He always says that he had a good time with them, which still surprises him, considering the fact that it was wartime. Fear was also ever-present, but he was one of the lucky ones; no one ever attacked him or committed any wrongs against him.
After staying in Sedrenik for a month, Hasan and one of his neighbors made the move to help Aco escape and were able to get him to Spicasta Stijena (Pointy Cliff), a place known as one of the most dangerous sniper strongholds during the three-year siege of Sarajevo. Aco managed to cross enemy lines to a territory controlled by the Bosnian Serb Army.
Hasan, or "Good Soul", and Aco met again in 2008 and have remained touch to this day.
"We talk often. I'm constantly in touch with him and his family and I'm happy to have that relationship," Hasan says.
Hasan now works as a taxi driver in Sarajevo. When asked if he would make the same decisions as before if he found himself in a similar situation, he responded "Yes," without a moment of hesitation.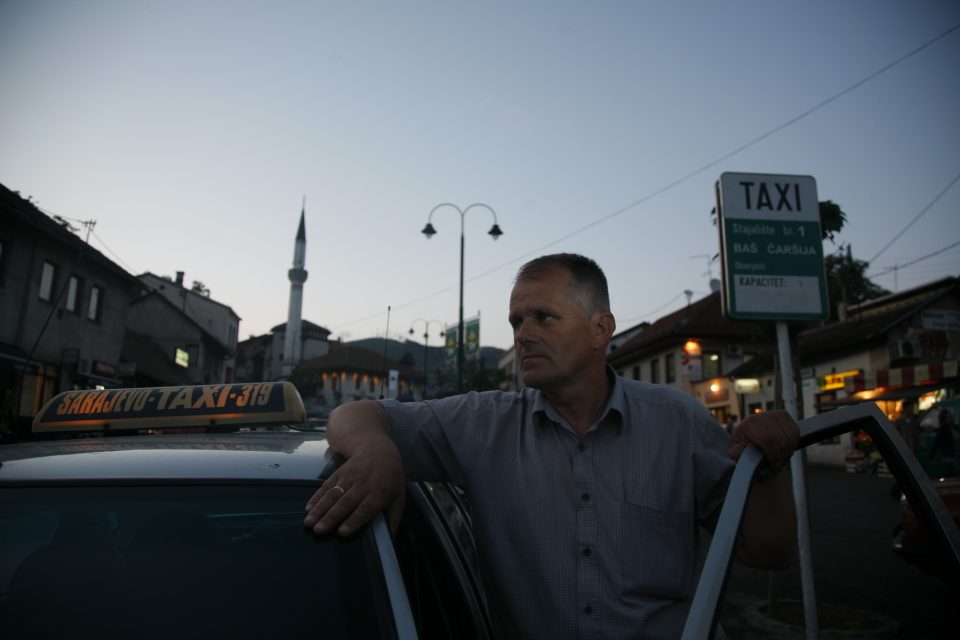 "Of course I would. I always want to help. It makes me very happy when I'm able to help someone. I guess that's why they call me Good Soul," he says with a smile.
The story of Hasan and Aco is one about good people in difficult times. It is a story that awakens the hope that humanity and goodness will prevail no matter the circumstances, even those as horrific as war.
The war in Bosnia and Herzegovina resulted in mass killings, suffering, and sadness, but it also showed that, in such dark times, the light of good people shines bright and many ordinary heroes who risked everything to step forward and save the lives of others.
---
This publication has been selected as part of the Srđan Aleksić Youth Competition, a regional storytelling competition that challenges youth to actively engage with their own communities to discover, document, and share stories of moral courage, interethnic cooperation, and positive social change. The competition is a primary component of the Post-Conflict Research Center's award-winning Ordinary Heroes Peacebuilding Program, which utilizes international stories of rescuer behavior and moral courage to promote interethnic understanding and peace among the citizens of the Western Balkans.
The Balkan Diskurs Youth Correspondent Program is made possible by funding from the National Endowment for Democracy (NED).